Choosing the right basin for your bathroom is an important decision that anyone planning a renovation must consider. The basin is your place of intimate contact within the bathroom. You wash your face and hands, do your make-up, and get ready and clean for the day.
In this article we consult Fred El – Khoury from Sydney Home Centre – a renovation specialist whose been in the industry for almost 10 years.
Sydney Home Centre focuses on selling all the products you need for your bathroom, kitchen, laundry, and home renovation projects.
When it comes to renovating your bathroom, your basin choice is a lot more important than you think.
While a basins functionality is simple in and of itself, it is choosing the right design that is the trickier part. You have to ask yourself a couple of questions to figure out what your priorities are. Let's go through some important and thought-provoking points with stunning examples.
1.Functionality Or Design
Do you go for function or form? When it comes to basins, you want it to be as practical as you can. But design is important too.
This Fienza Classique 420 Matte Black Solid Surface Basin is a perfect blend of both. The matte black finish stands out and provides a talking point in an otherwise white and light-coloured environment.
The singular taphole complements the relatively small footprint of the basin. With the minimalist design comes the singular purpose mono basin mixer. Chrome and black are fantastic complementary colours.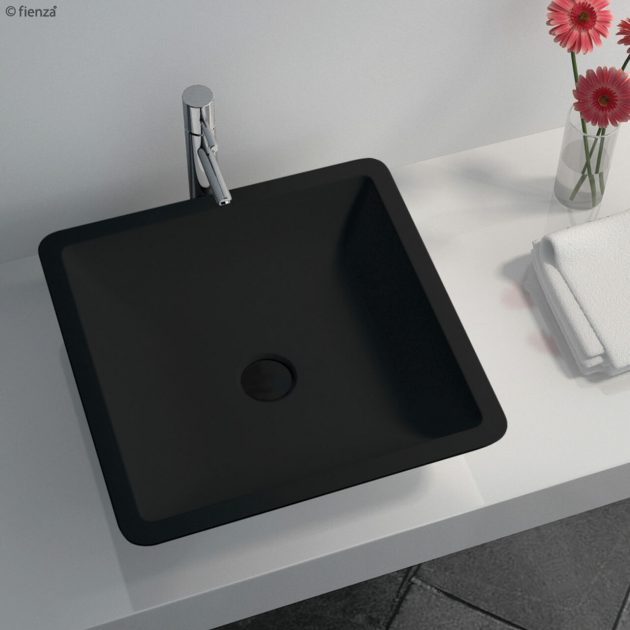 2.Creating Space
There are a bunch of useful design principles you can follow when renovating a smaller bathroom.
When dealing with basin design, a smaller basin can add more space to your bathroom, but the actual design element of your basin is just as important. A relevant design will add space to your bathroom without necessarily sacrificing the useable space of the basin.
There are three basin types that cater to a smaller bathroom.
The semi-inset basin. This sits partially in your bench and still gives off the luxurious look of an above counter basin.
Semi-recessed basin is somewhat similar but sits in the countertop with a part of it jutting out at a horizontal angle.
Wall-hung and pedestal basins are by far the most space saving designs. They usually don't come with a vanity which means in some designs a countertop itself is completely absent.
Other ways of creating space are choosing the right colours; white, pastels and other light shades are a great choice in creating a more open bathroom.
Pictured is Caroma's Artisan Rectangular Basin. The combination of light colours, a limited benchtop and a floating vanity create spaciousness.
3.Bring In Nature
To create authenticity, warmth and even luxury in your bathroom use materials that are as close to nature as possible. Think marble, stone and wood. Such selections add opulence to your space and are worth considering even if you must increase your budget.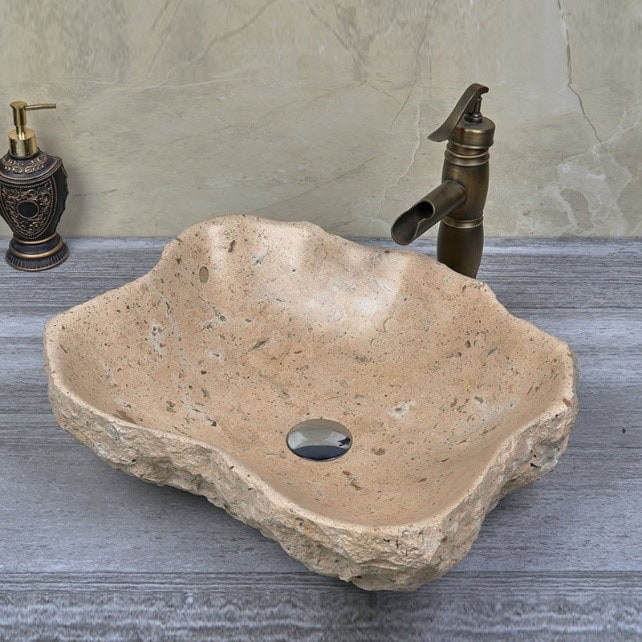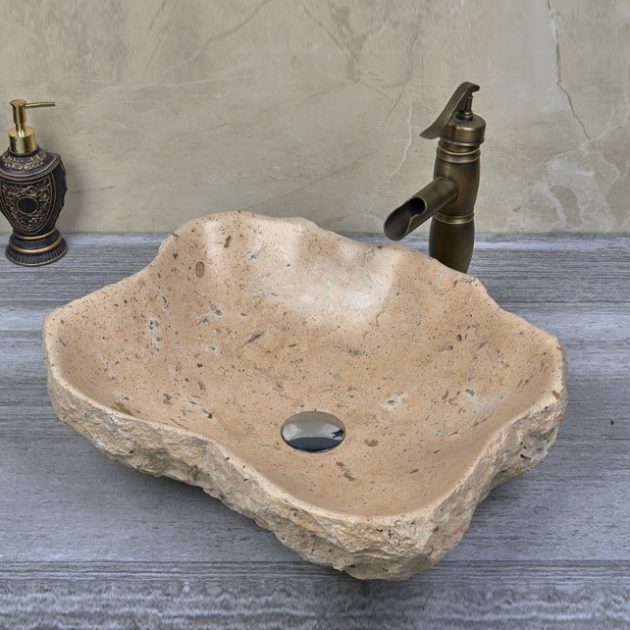 4.Visuals
The immediate visuals when entering a bathroom should be highlighting the best design elements. Keep the basin and vanity in view and the toilet out of sight. Furthermore, lighting above the basin and vanity space is a great practical and visual aid. Stray away from harsh lighting. Instead, you want a soft light that allows you to comfortably use your vanity.
5.Create The Talking Point
Creating a basin design that is the talking point of your bathroom involves combining the various elements we have mentioned here.
Use your basin to soften the negatives of your bathroom and strengthen the positives.
If your bathroom is on the small side, your basin design should create more space.
If your bathroom lacks a luxurious feel, invest a little more in your basin can go a lot further than you think.