The unprecedented impacts of the COVID-19 pandemic have significantly changed the home buying and selling industry. If you're looking to sell your home in 2021, it's essential to understand what is popular in your local market, how showing protocols have changed, and most importantly, how to prepare your home to sell and attract the right buyers.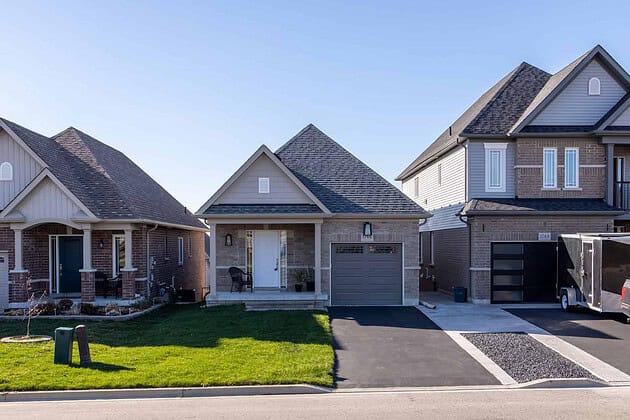 Here, we look at some of the things to keep in mind as you prepare to sell your home in 2021.
The Need for Flexible Spaces
Homeowners are now utilizing their homes in new ways. With the rise of remote work and online learning, the need for more dedicated working spaces is growing. The yard and outdoor spaces are also being transformed to make them livable areas for relaxation and small gatherings. Homebuyers are looking for creative ways to make their spaces more flexible and even multi-purpose.
So, how do you ensure your home meets these needs? First, you need to know how much liveable space you have in your home. Measure the square footage of your home to begin with, and include it in your marketing – yes, buyers are interested in knowing this! If you have an extra guest house, a large porch, basement, or even a garden that can serve multiple purposes, also include those details to attract potential buyers.
Virtual Walk-Throughs Are Non-Negotiable
In an era of unpredictable lockdowns and quarantines, at least until the pandemic is fully over, the need for virtual walk-throughs to attract home buyers will remain non-negotiable. The good thing is, most real estate agents are now offering this service as part of their property listing service. Over 66% of realtors expect virtual tours to increase over the next year.
So, why should you consider virtual tours for your home? Because it will increase your property listing's online presence, boost buyer interest, and make it easier and convenient for you to highlight the best of your home in a safe way.
With most realtors advising suspending in-person open houses and showings, 360-degree virtual tours allow you to market your home in a more effective and more creative way.
Safety Protocols Are Now a Priority
When selling a home, your ultimate goal is to have as many people visit the home as possible. However, that regular process has changed with the pandemic. With safety concerns and social distancing the new norm, it's vital to keep yourself safe and potential buyers too. Now, you have to follow COVID-19 safety protocols when selling your home.
That means limiting the number of people allowed to view your home, providing hand sanitizer and gloves, requiring potential buyers to wear masks, providing protective disposable shoe covers for tours. It is also important to require home buyers and agents to disclose their COVID-19 diagnosis or close contacts. Display these safety rules on your front door for every buyer to see before entering.
Cleanliness Matters
One of the biggest concerns for home sellers and buyers alike is the need to keep the home thoroughly clean and sanitized. In fact, marketing a clean and professionally disinfected home is now a new home selling asset. Buyers are a bit apprehensive about moving into a new home, so ensuring that your home meets all safety and cleanliness protocols eases their worries.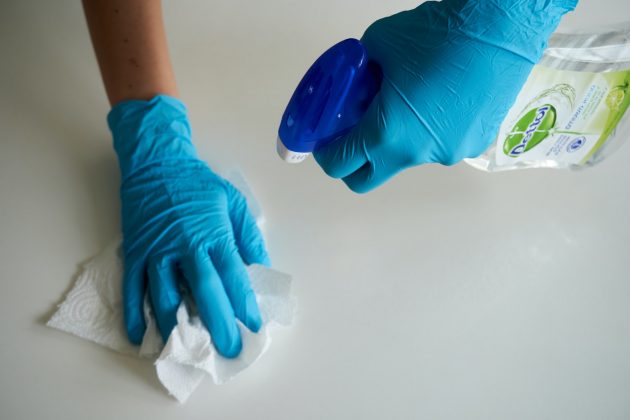 To ensure maximum safety for everyone, consult your realtor about developing a proper cleaning, sanitization, and marketing plan during and even after the pandemic. The plan should include steps to minimize the risk of COVID-19 infections during showings, as well as throughout the purchasing process, final transactions and possession.
Buyer Demand Is Still Rising Despite the Challenges
Despite the challenges that the pandemic has brought to the real estate industry, the market has not slowed down. Existing home sales actually grew for the fifth consecutive month since October 2020. Home prices have also been increasing as well as overall buyer demand. Keep these insights in mind as you prepare to sell your home and attract buyers in 2021.
We know that selling your house through an agent is a popular choice, however, if you're looking to sell your house directly and fast, a home buyer could be the best choice. Selling your house to Your Trusted Home Buyer can help you avoid costly repairs before listing your home and avoid back-and-forth negotiations and paperwork. Cash for your home in any condition and any situation!