The modern kitchen is the nexus of your home, forming first impressions for incoming guests and serving as a social hub during gatherings. The purchase of high-end kitchen appliances in the context of "luxury home design" isn't new.
But these days, consumers are racing to purchase next-generation "smart" kitchen appliances that can show you how to cook, clean, cool, heat, and more. The smarter your kitchen is, the more functional it seems, the more futuristic it looks, and the better you're going to feel about it.
Smart kitchen and automation in luxury home design is becoming more popular, not just because it makes your kitchen seem sleeker and more futuristic, but also because it's becoming more affordable. Prices for older-generation appliances are dropping, and even the latest models available to consumer are reasonably priced.
So what kinds of technology are currently out there, and what does the future hold for smart kitchen appliances?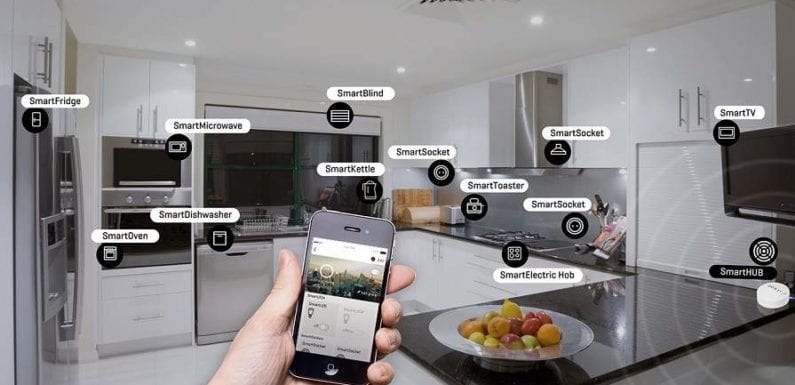 The June Oven
First, let's take a look at the June Oven, a new hybrid appliance designed to look futuristic while also providing a wide range of high-tech functionality. In fact, it's designed to be seven different appliances in one. Offering the functionality of a convection oven, air fryer, dehydrator, slow cooker, broiler, toaster, and warming drawer, this small gadget can be controlled with your smartphone, and provide you with notifications as your food begins to cook. You can even set preferences like "medium" or "well done" for your food. Best of all, the oven connects to your Wi-Fi and can download updates automatically, so it never falls out-of-date.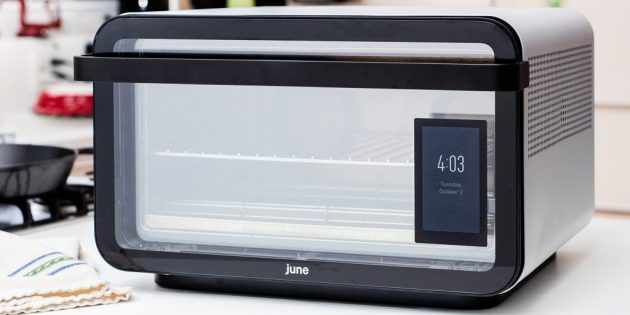 The Hestan Cue Smart Cooking System
The Hestan Cue Smart Cooking System is currently the world's only complete solution for smart cooktops—and a desire for modern kitchen designers everywhere. Together, a burner and fry pan offer a range of sensors that can intelligently guide you through recipes that you access on your smartphone. You'll be able to control and monitor the heat level of your cooktop remotely, all while being coached through all the recipes you've tried unsuccessfully in the past. With thousands of recipes, you'll never run out of things to cook, and with real-time recommendations, you'll never undercook or overcook another meal.
The Umbra Otto Automatic Hand Soap Dispenser
It may not seem like much when compared to smart ovens and refrigerators, but a smart, automated hand soap dispenser can make your kitchen more hygienic, more functional, and even more stylish. The Umbra Otto automatic hand soap pump allows you to simply offer your hand to receive a perfect dose of hand soap—without having to touch the faucet or get other parts of your kitchen dirty.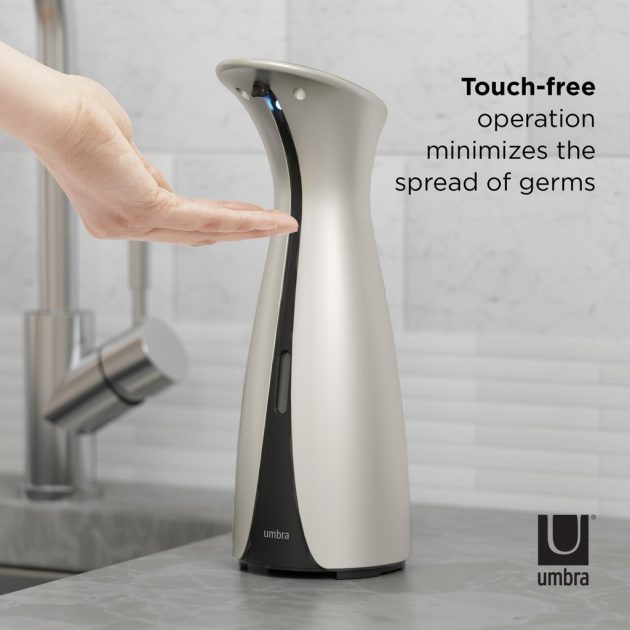 The Family Hub Fridge
Smart refrigerators were some of the earliest "smart appliances" to enter the kitchen, but Samsung is taking a new leap forward with its embedded "Family Hub" technology. The Family Hub center allows you to quickly view the food currently in your refrigerator, and plan future shopping trips by listing the new foods and beverages you need. You can also manage and review your recipes in the same place, either on the fridge or with the help of a companion smartphone app. You can also use it to control lighting and music, or provide other forms of entertainment, and use it as a kind of whiteboard to keep your family up-to-date on each other's activities and whereabouts.
Looking to the Future
Smart kitchen technology is going to become even more advanced in the coming years, as companies race to become the most innovative brand on the market. For example:
AI chips. Most modern smart appliances have some kind of built-in artificial intelligence (AI), but brands like LG are working to create technology that makes these appliances even smarter. Better AI could lead to more reliable, more consistent object recognition, meaning your appliances would be able to detect exactly what types of foods you're using, and how they're cooking.
Spoilage detection. Amazon recently won a patent for an upcoming spoilage detection system built into a refrigerator. While it'll be a while before it's developed, such a breakthrough could improve kitchen safety and consumer health.
More integrated small appliances. Refrigerators and ovens have been some of the most popular "smart" developments, but the future may be better for smaller, more integrated appliances like coffee makers or hand blenders.
Luxury home design will increasingly gravitate toward smarter, more highly advanced technology—especially in areas like the kitchen. Already, there are thousands of gadgets and appliances you can use to make your kitchen look like it belongs in next century, but the future is going to be even more impressive.
Stay tuned to the latest developments so you can stay on the cutting edge.