Making improvements to your home can be something as small as adding on a deck or giving some rooms a fresh coat of paint. It can also be much bigger, involving knocking out walls, completing a full kitchen remodel, or adding an addition. Regardless of what type of home improvement project you have in mind, there are a few things that can make the job easier.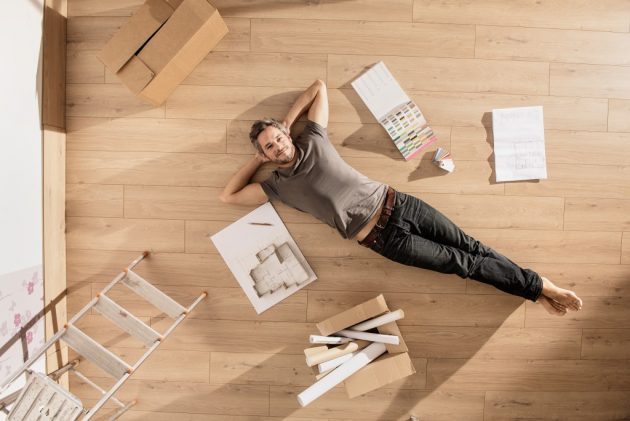 Decide How You Will Pay
The first step is determining a budget and how you will pay. For some smaller projects, you will pay out of pocket. For larger ones, there are more options. There are several ways to use your home as collateral to finance your remodel. Home equity lines of credit (HELOCs), home equity loans, and cash-out refinancing are all options that can provide a significant amount of money if needed. These borrowing methods do have drawbacks. If something should happen to prevent you from making these payments, you could lose your house. Also, a cash-out refinancing comes with all of the costs found in a traditional mortgage, such as origination fees, paying for an appraisal, and other closing costs.
Paying with your credit card can be a good choice if your credit limit can handle the project. If you have a good credit score, you can probably look around and find a card with a low or zero percent introductory rate. If you have existing credit card debt and want to zero out your balances before beginning the project or applying for a new card, consider a personal loan. Personal loans are quick and easy to apply for. In less than 60 seconds, you can be matched with a personal loan that best meets your needs.
Determine What You Need and What You Can Live Without
The early stages of planning your project probably consisted of imagining what you want, looking at pictures in magazines and online, and sketching ideas on paper. Once you commit to moving forward, you need to reel in your expectations. There are likely to be things you cannot afford if you want to stay within budget. Your job is to think objectively about the project and decide what you have to have and what you can live without. There will probably be some automatic must-haves, and a few easy things to cross off the list. Once you have done that, you may find you need to make more decisions, and those can be tough. Talk to your contractor about less expensive options or cost-cutting measures that give you what you want without sacrificing quality. In the end, you won't get everything, but you should be satisfied with the results.
Get an Idea of What Life Will Be Like During the Renovation
Talk to your contractor about what you should expect during the project. Will you be able to remain in the home? If you are having your only bathroom remodeled, you will want to find somewhere else to stay. Often the choice isn't that straightforward. You may be able to stay, but some projects create so much dust, noise, and activity you will be miserable. Your contractor can give you an honest assessment of how the work will go and how intrusive it will be, allowing you to make the decision that works best for your family.