Every year new trends in home building take the industry by storm. 2022 has seen its own exciting innovations that will forever change how we remodel and build our homes. Check out our top six trends of the year so far that will inspire your home-building plans.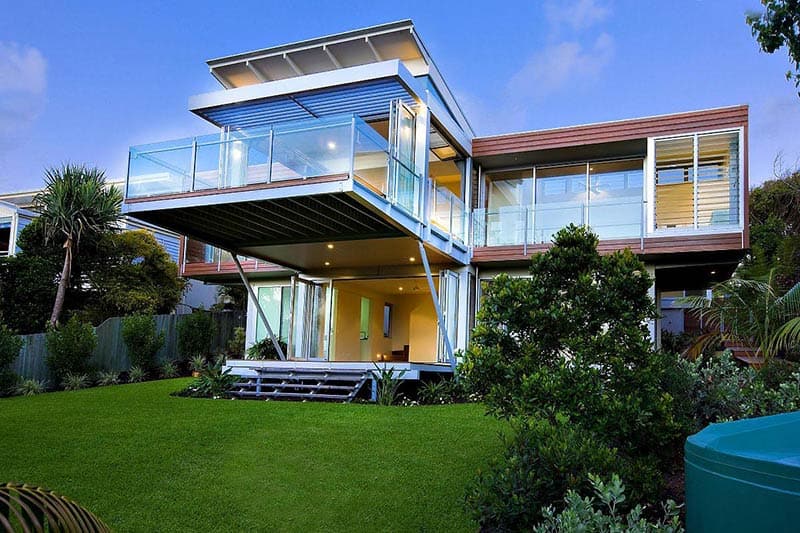 The Eco-Friendly Home Market Is Growing
The uptick in hurricanes, ice storms, and severe weather clearly indicates that Mother Nature is changing. These climatic events are changing the ways we build and power homes and have forced us to consider how to live more sustainable lives. The home building industry has also realized this and has begun incorporating environmentally-friendly features that have a smaller carbon footprint, including:
Solar panels
Reclaimed/recycled materials
Sustainable products
Energy-efficient appliances and utilities
Building codes throughout the United States have also increased compliance standards to address outdated construction methods that contribute to polluting the environment. This is welcome news for neighborhoods in desperate need of revitalization because these new demands will bring needed grants and funding to enact these changes.
Another eco-friendly trend gaining popularity is constructing homes with 3D printers. This is another important innovation that can positively impact not just the environment but society as a whole. From less construction waste to more design freedom and efficiency, it's no wonder green living has risen in the home buyer's market.
Entire neighborhoods are currently being built using these latest and greatest eco-friendly technologies and architecture.
Designing Your Home Online
Gone are the days of sitting in a home builder's office and choosing your layout from a catalog of designs. Instead, prospective buyers turn to the internet to create their dream homes on easy-to-use design sites. Construction experts agree that this is game-changing for the housing industry because it empowers companies and clients to explore every option they can imagine with just a few button clicks.
But, designing one's home doesn't stop with just the walls and interior rooms. Buyers can even redesign their property's landscaping, virtual stage their rooms to determine what furniture they want, and more. And these programs are conveniently accessible via desktop, mobile, and tablet.
Making Barns a Home
When it comes to architectural trends, barn homes (aka barndominiums) have found their place in the housing market once and for all. Once thought to be an eclectic design choice, many families are tapping into the spaciousness and design potential that barns offer. While converting these structures into livable spaces can be challenging, the final result more than pays for itself in resale value and aesthetic appeal.
The options are nearly limitless for these projects, and you can choose between a pole barn style that relies on all wood framing, a steel frame construction, or a hybrid of both. This flexibility makes it possible to retain the natural beauty and appeal of pole barn homes in Wabash, IN, while including the comfort and style of more modern features.
Creating More Natural Outdoor Spaces
For centuries, homeowners have found ways to incorporate more of Mother Nature into their living spaces. However, the pandemic has renewed this interest and inspired families to create outdoor areas that are more inviting and luxurious.
For example, outdoor kitchens and entertainment spaces are in high demand. Instead of being cooped up indoors this summer, your back patio could become a family gathering place with many interior home comforts you rely on every day. Movie nights with comfy furniture and a drop-down TV on an extended porch are a favorite for homes with small children.
Shelters with fire pit features and sunrooms can take an unused section of your backyard and create a quiet getaway to relax after a day full of virtual meetings.
Is Your Home Smart?
When you hear the term "smart home," you may only be imagining Ring doorbell systems or some other form of easily managed security. However, smart home technology involves more than just safety but also comfort. For example, programmable thermostats automate your climate control, so you don't have to think about it. Built-in charging ports in electrical outlets have eliminated the hassle of excess cords lying around the home. Even your lights and electronics are easily managed through an app for your phone.
Individuality is a Must
Homes have always been about personal style, but thanks to advanced design technology that allows you to create a model of your home, custom home plans have become even more popular.
For many potential home buyers, clean edges are preferred over intricate detailing. Simplicity is also preferred when it comes to remodeling. Instead of removing old wallpaper or covering ugly paint, many are settling for easy-to-install paneling that can hide just about any unsightly stains and damage to your walls.
What's more exciting is that the materials you can use come in various textures, colors, and styles. This makes it easier to match your home's style or create an entirely new look altogether.