Finding the perfect apartment isn't easy. There are so many options available out there, each with their own unique qualities that make them stand out. Finding an apartment in a great location that has an open floor plan, gourmet kitchen, a fitness center and a pool, and maybe even a covered parking garage sure sounds like a dream. These days, however, apartment communities are really thinking outside the box to lure in new residents and they are developing unique amenities to ensure that their communities really stand out. The Connor Group provides a list of five unique amenities you may want to be on the lookout for when choosing your new home.
Dog Parks
Sixty-five percent of U.S. households, or about 79.7 million families, own a pet, according to the 2015-2016 National Pet Owners Survey conducted by the American Pet Products Association (APPA). This means that there are tons of people out there that not only want to bring their furry best friends along with them wherever they live, they also want to make a good life for them. Many communities are adding dog parks, or "bark parks" as they've become more commonly called, so that residents and their pets can both feel like they're living a life of luxury!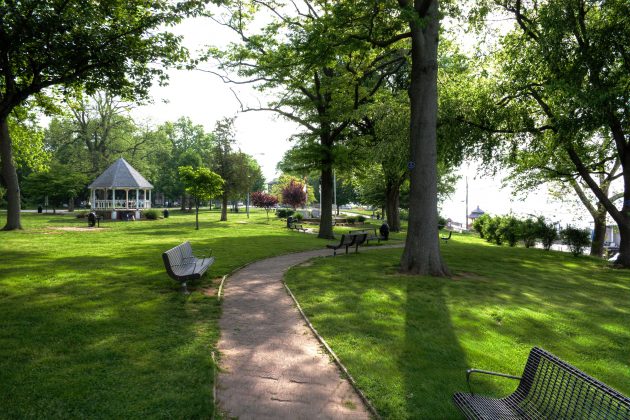 Fitness Area with Yoga or Other Classes
It's very common to find apartment buildings that have gyms or fitness centers onsite. What some communities are adding, however, are studios where residents can take yoga or other fitness classes. Workout classes have become extremely popular, but with busy work and social schedules, it can sometimes be difficult to coordinate and find a time that works with the class calendar. Finding a new home where you have these classes available to you right where you live could be a huge plus in getting to your workout.
Bike Racks/Bike Storage/Bike Share
According to the USA Today, the number of people who commute to work by bicycle increased about 60% over the past decade. If you're a bike owner and your apartment building doesn't have a designated lockup area, it can be a pain. If anyone has ever had to lug their bike into an elevator to store it in their own unit, you know what we mean! Apartment buildings with bike racks make it easy and convenient to own a bike.
Even more unique are apartment communities that have bike share stations located right inside or next to their property. Bike shares have become increasingly popular in large cities for purposes of commuting and errands. Sometimes, however, it can be difficult to find one of these stations when you need it. How great would it be to have one located in your building anytime you need a quick ride?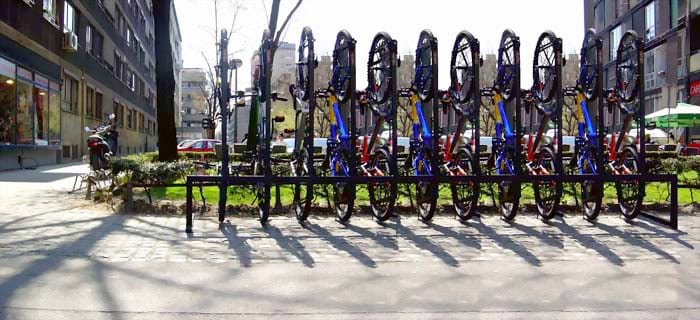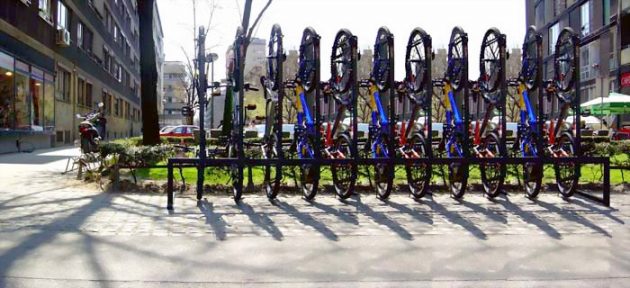 Outlets with USB Ports
In the world we live in today, most people rely on technology for pretty much everything. We are always on one device or another and chargers that attach to USB ports have become increasingly popular. We all know that there's nothing worse than being in a room that doesn't have enough outlets to keep all your devices charged. Just the thought of this makes us go crazy! Well, in addition to having your regular outlets, imagine living in an apartment that has extra charging options via USB ports. It almost sounds too good to be true.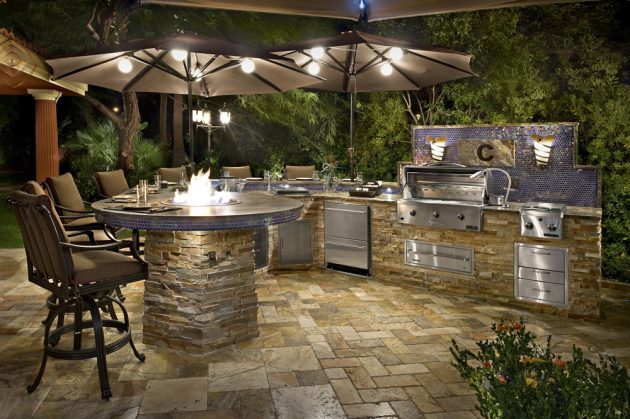 Fire Pits/Grill Stations
This last unique amenity may be a little more common than the rest, but we still had to include it in our list because it just sounds so nice. Whether you live in a warm weather climate or not, it's a huge bonus to be able to get outside and enjoy the nice weather (when you have it) while relaxing around a fire pit or grilling with family and friends. There are few things that sound more appealing after work or over a weekend!