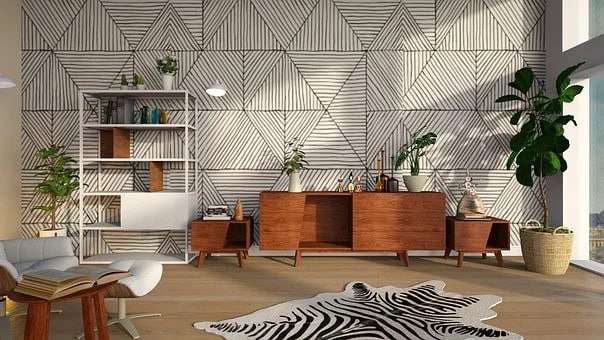 The latest interior design trend is bringing the outdoors inside. Millions of people realize the many health benefits of spending more time outdoors. With the pandemic of 2020, more people than ever before realize how getting out in the world is important to your overall health. There's no better reason to bring more plants into your home.
When you have plants in your home, you bring some of the exotic beauty of the outdoors to you and your family. House plants are especially beneficial to apartment dwellers that don't have their own yards. Greenery in the home can help ease stress and create a healthier environment, regardless of the size of your home.
Decorating with plants gives you unlimited decor options. Shopping at the Indoor Nursery will be a pleasure when looking for new plants for your home. Let's take a closer look at some of the reasons your home should have more plants.
Air Quality
The air is full of pollution, pollen, and toxins that can get into your home and your body. When you have plants in your home, they can help you to purify your air. Plants breathe in the air and can clean it of toxins. They also increase the levels of clean oxygen in your home, making your air free from pollutants. Houseplants can rid your indoor air of dangerous pollutants like carbon monoxide, ammonia, and mold, leaving your air clean and healthy.
Seasonal Decor
Why not have some fun and get creative with your houseplants. If you love to decorate your home through the different seasons and holidays, you can start with switching up your houseplants. Choose a vibrant poinsettia during the Christmas holidays or some colorful tulips for Easter. Luscious ferns and sunflowers are great for the summer season, and some asters can bring home the smell and look of Thanksgiving.
Stress Management
There are dozens of studies that suggest that being around plants and trees is actually good for your mood. Surrounding yourself with nature's bounty has been shown to reduce stress, lower blood pressure and normalize oxygen levels in the blood. Whether you choose to fill your home with healthy and beautiful plants, or take a walk in the woods, being near the bounty of nature can help you to manage your stress.
Add Color
If you have chosen to decorate your home with a neutral palette, you may be lacking in a bit of color and depth. One of the best ways to add life and color to any room is by adding some well-placed houseplants. From a large floor plant that will grow with your family to a colorful box of summer herbs on the kitchen window, adding color and life to your home is as easy as picking out a few plants.
Free Produce
Don't forget about the endless bounty that plants can provide for your family. If you love to buy organic produce, you can't get more local than your own kitchen plants. You can grow small vegetables, spices, herbs, and even fruit right in your own home.
Adding indoor plants to your home can provide you with the perfect decor options, cleaner air, an elevated mood, and the opportunity to enjoy homegrown produce. These are great reasons to add more plants to your home today.