A beautiful and well-designed home is a reflection of the homeowner's personality. It should be a place where you feel comfortable and can express your style. One way to add personality to your home is through your interior design choice. There are endless possibilities when choosing a design style, and often the most challenging part is getting started. If you're looking for a way to add some extra flair to your home, check out these 12 home addition ideas.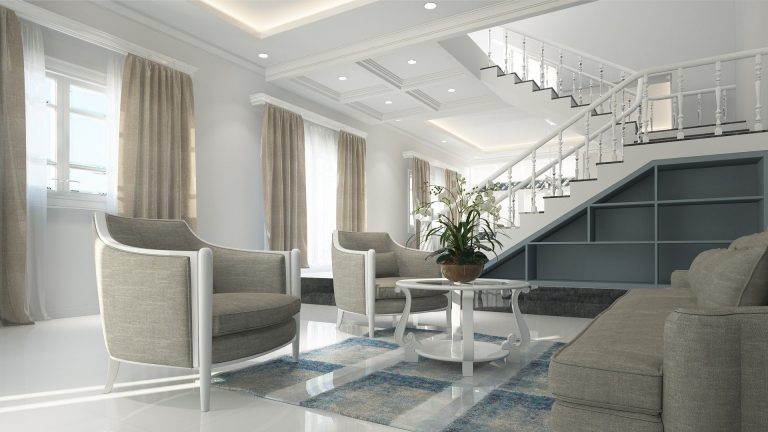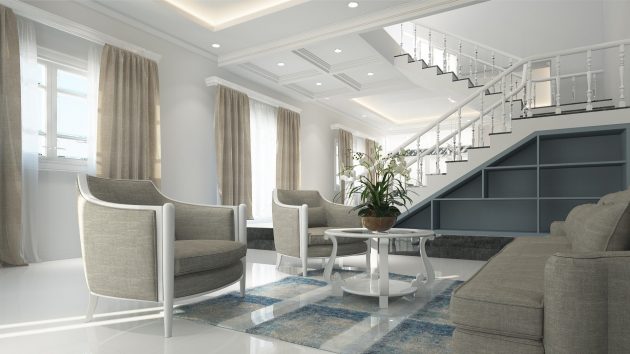 1. Spruce Up Your Bathroom
A new sink or vanity can add a touch of elegance, while a new showerhead can provide a much-needed update. Also, swapping plain old towel bars for decorative hooks can give the room a more stylish look. Adding a new shower curtain or bath mat can also help to brighten up the space. Whatever changes you make, consult with a qualified contractor to ensure that the work is done safely and up to code. With a bit of effort, you can give your bathroom an entirely new look that will impress your guests and make you feel more at home.
2. Lay a Stylish Stair Runner
A staircase is often one of the first things guests see when they enter your home, so why not make a good impression by dressing it up with a stylish stair runner? A runner will add a touch of elegance to your stairs and help protect your flooring from wear and tear. If you're not sure where to start, look at some of the many online options or in home improvement stores. You can find runners in various materials, colors, and patterns, so you'll find one that fits your style.
3. Add Some Greenery
One of the best ways to add life to your home is by incorporating some greenery. Indoor plants not only look great, but they can also purify the air and improve your health. If you don't have a green thumb, don't worry – there are plenty of low-maintenance options available. If you are looking for indoor plants, aluminum plants are a gorgeous addition to any home. Caring for this plant shouldn't be a hassle, as several online materials are available to help you. However, you need to watch out for the amount of sunlight your plant gets. For this specific plant, indirect sunlight is recommended for all indoor plants. For outdoor plants, however, they should grow in a part shade.
There are many different ways to add plants to your home, so be creative and have fun experimenting. A few well-placed plants can make a big difference in the look and feel of your space.
4. Build Bespoke Shelves
One of the most creative home addition ideas is to add some bespoke shelves to your living space. Whether you want a place to display your books, art, or knick-knacks, custom shelving can make a great addition to any room. And because they're built to order, you can have them made in any size, shape, or style. So whether you're looking for floating shelves, ladder shelves, or even corner shelves, there's an option for you.
5. Update Your Kitchen
One of the most popular home addition ideas is to update your kitchen. After all, the kitchen is often considered the heart of the home. And while a complete kitchen renovation can be costly, there are plenty of ways to give your space a facelift without breaking the bank. For instance, you could install new cabinet hardware or paint the cabinets a new color. You could also install a new backsplash or countertops. Or, if you're feeling ambitious, you could gut the whole space and start from scratch.
6. Create a Home Office
If you work from home or need a place to focus on your hobbies, consider adding a home office to your space. This type of home addition is becoming increasingly popular, as it allows you to have a dedicated space for all of your work-related activities. And because there are no set rules for how a home office should look, you can let your imagination run wild. Whether you want a cozy nook with a desk and chair or a more elaborate setup with a separate workstation and filing cabinets, the sky's the limit for home office design.
7. Install New Flooring
One of the quickest and easiest ways to give your home a makeover is to install new flooring. Hardwood floors are classic and elegant, while tile or laminate floors are more modern and easy to maintain. For a truly unique look, consider using bamboo or cork flooring.
If you're not sure which type of flooring is right for your home, consult with a professional designer or Flooring Company. With professional installation, you can rest assured that your new floors will last for years to come. And with so many options available, you're sure to find the perfect flooring to complement your home's style and fit your budget. So if you're looking for an easy way to update your home's interior, consider installing new flooring.
8. Add a Fireplace
A fireplace is a startlingly versatile addition to any home. In addition to being a cozy source of heat on chilly evenings, it can also serve as a focal point for your décor.
There are many different styles to choose from, so you're sure to find one that fits your taste. Try a gas fireplace with a glass front for a sleek and modern look. If you prefer a more traditional style, an electric fireplace with a wood surround would be good.
If you have the space, you may want to build a built-in unit that becomes the room's centerpiece. For a more minimalist look, you could install a wall-mounted unit. Or, for a rustic touch, consider using stone or brick to create an indoor/outdoor feel. No matter your style, a fireplace is sure to add warmth and charm to your home.
9. Add a Wet Bar
A wet bar is an excellent addition to any home, particularly if you enjoy entertaining guests. It provides a convenient place to mix drinks, but it can also be a stylish focal point for your space.
When planning your mini bar, be sure to consider the layout of your room and the size of your guests. You'll want to make sure that there's plenty of counter space for mixing drinks and that the bar is easily accessible from all room areas. If you're short on space, you can always install a portable bar that can be moved as needed. A wet bar can be a great way to add style and functionality to your home with a bit of planning.
10. Install a Skylight
Most people think of their ceilings as pretty static features in their homes. But what if you could bring the outside in and add some extra light to your living space? Installing a skylight is a great way to do just that. By installing a skylight, you can let in natural light, which can help to brighten up your home and make it feel more open and spacious. It also enables you to save on energy costs. In the summer, a skylight can help to keep your home cool by letting in natural light. And in the winter, it can help cut down on heating costs by allowing sunlight to enter your home.
Additionally, use it to accentuate certain features in your home, such as paintings or architectural details. When placed strategically, skylights can also help to create a focal point in a room and add visual interest. If you are looking for a way to add extra light and style to your home, then installing a skylight is a great option.
11. Refresh or Replace Internal Doors
The addition of new or different internal doors can spice up the look of your home without breaking the bank. You might consider replacing some or all of your internal doors with new ones. If you have solid wood doors, you could refinish them to create a fresh look. Replacing hardware is another low-cost way to change the look of your doors.
Adding a fresh coat of paint to your doors or frames can also give them a new lease on life. If you want something more dramatic, you could install new doors with glass panels. This will allow more light into your home and create an airy feel. Whatever option you choose, adding new internal doors is a great way to refresh your interior design without spending a lot of money.
12. Hang New Curtains or Blinds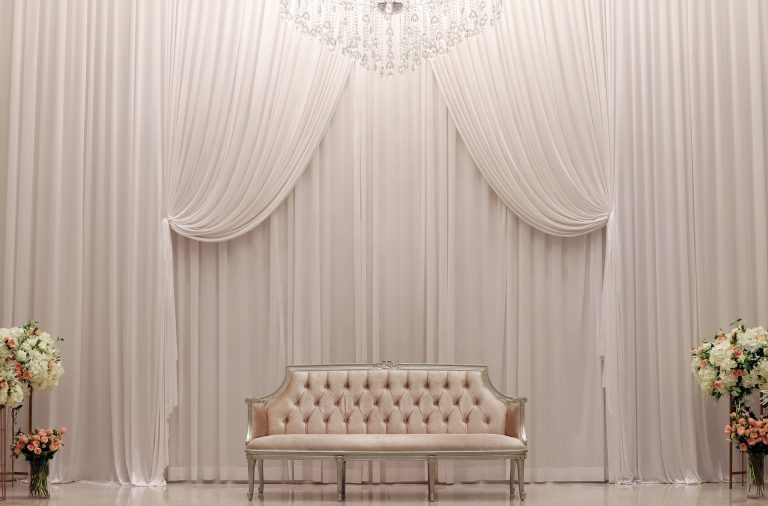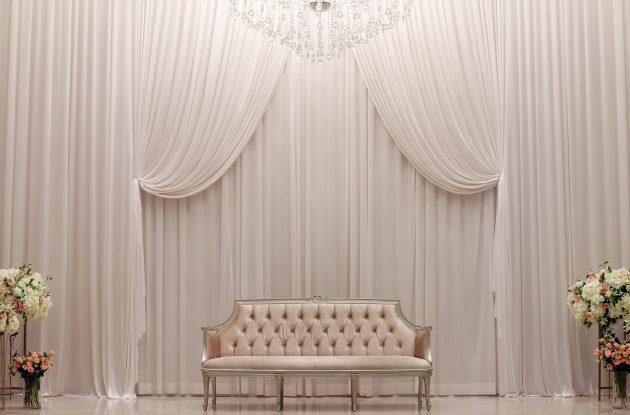 A change in window treatments can have a big impact on your home's overall look and feel. If your curtains look a bit worn or dated, consider replacing them with something new. The same goes for blinds. Hang new curtains or blinds in contrasting colors or patterns to give your windows a fresh new look. This will add a pop of color or pattern to your space, also help to block out sunlight, and improve privacy. Whether you choose curtains, blinds, or shutters, make sure to measure your windows accurately before purchasing. This will ensure that your new window treatments fit correctly and look great.
There are many ways to spice up your interior design without spending a lot of money. You can give your home a whole new look and feel by making some simple changes. So don't be afraid to experiment and have fun with it. After all, it's your home!