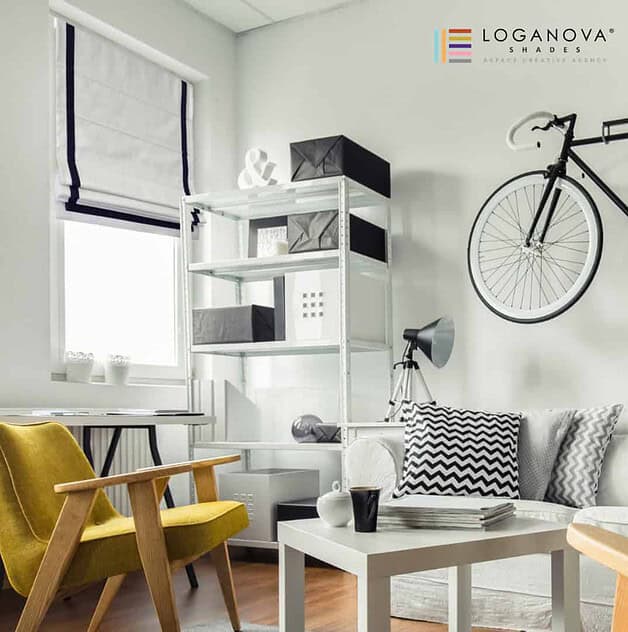 Today's modern home is far greater than a simple match of up-to-date fixtures and an open, uncluttered layout. Contemporary homes welcome carefully thought out light filtering, neutral color palettes, sophisticated lines, softer edges, complemented by natural textiles and high level function.
While vertical or horizontal blinds are great for their off-the-shelf availability, and manage to filter pretty good light into a room, their "mass-produced" hard-plastic look does little to enhance a modern room's aesthetic, especially when it comes to the sleek, contemporary style.
This is where Roman Shades enter the picture. These single panels of beautiful, high-quality textiles are one of the best secrets that professionals use in decorating a room. They come with everything a contemporary home asks, from custom controlled light mechanisms to textile densities and layers that add complexity and a "put together" feeling to any room.
If you want to remodel your place and give it (or keep!) a modern, contemporary look, take a look at these 6 styles of Roman Shades, inspired from Loganova Shades' collection, a custom window treatment company that designs Roman Shades in NY and handcrafts them in Toronto:
1. Sheer Neutral Shade for Great Ambient Lighting
A great choice for bedrooms and living rooms is the selection of neutral tan or beige hues that perfectly blend with contemporary decor.
Uncluttered, unadorned minimalist decor leaves room for stylish top-down and bottom-up Roman Shades that offer you complete control over your privacy and how much light enters your room.
Semi-sheer or blackout, minimalist Roman Shades come in cotton or faux linen fabrics with custom flat or relaxed folds. They are among the most popular choices for window treatments out there.
Depending on your artistic sense or preferences, the custom option for Roman Shades makes them an attractive window treatment, as you'll get to display your own dream shade.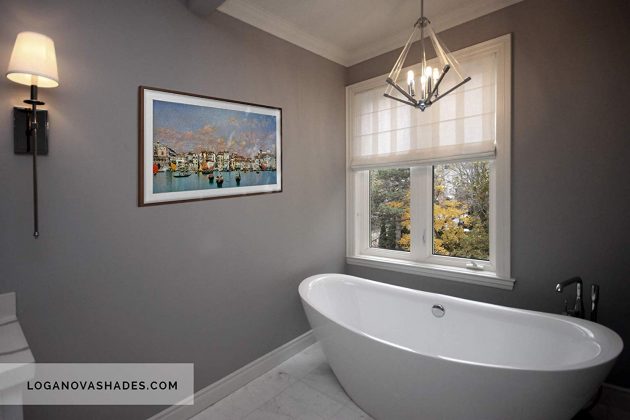 2. Minimalist Shades
Envisioned for city-dwellers living in compact spaces, this urban style has presence even at smaller scales, but with refinement and a well-executed design. While small in size, industrial-style rooms can be very high in impact.
This décor perfectly integrates a white and black flat Roman Shade, adding a relaxed, clean look to the overall edge of the room, filtering a proper amount of light for the dark palette of choice.
On top of it all, the industrial frame features striking lines and shapes, strong use of black along with a range of bright or primary colors, and a fine range of materials such as metal, dark wood, and glass decorations.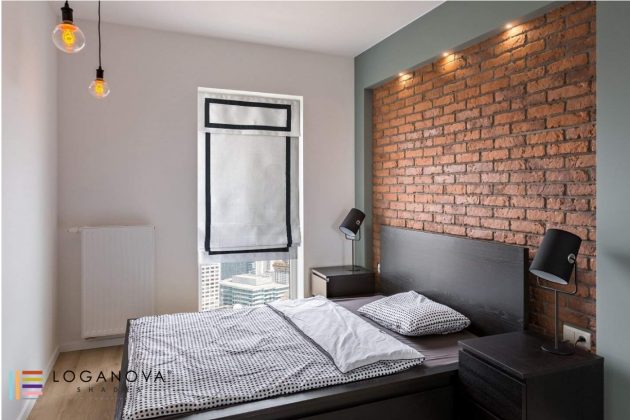 3. Soft, Fluid Printed Shades
Although prints are off-limits when putting together a contemporary look, they can work beautifully incorporated in a fluid design.
Tapping into the world of art deco and drawing inspiration from the elegant lines and curves specific to this decor is one way of introducing its appeal to a modern look, while sticking to more neutral shades for the strings sown in the final product of textile decorations. This unique style mixes luxurious materials with synthetic ones, and as a result it gives formal appeal a new and approachable look.
This embroidered flat Roman Shade with its delicate geometric pattern handcrafted in a luxurious faux linen fabric, guarantees any room a distinguished look.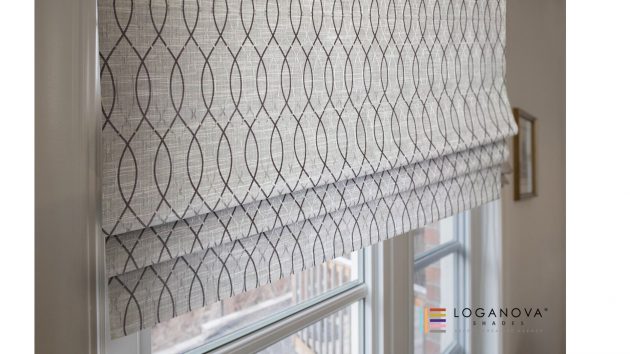 4. Relaxed Shades, for a Calm Look
Casual contemporary has a relaxed, at-ease style, skipping on the rough edges of the more reserved mid-century modern style. That's why the custom made alternative provides us with the unique, exclusive window treatment of choice, unavailable on shelves and with the desired imprint. This loose effect of the casual adds visual personality to linear, sharp furniture pieces.
With a scale that's a bit larger than other contemporary styles, casual decor ranks high in popularity with an incredible portfolio to choose from. Casual shades are the right option for a kitchen window or a hallway screen as they create a slow rhythm look for these fast-paced spaces.
A striped design, high quality Roman Shade is a marvelous choice that dresses your windows in style. With a generous range of colours, the provided light creates a laid-back ambience.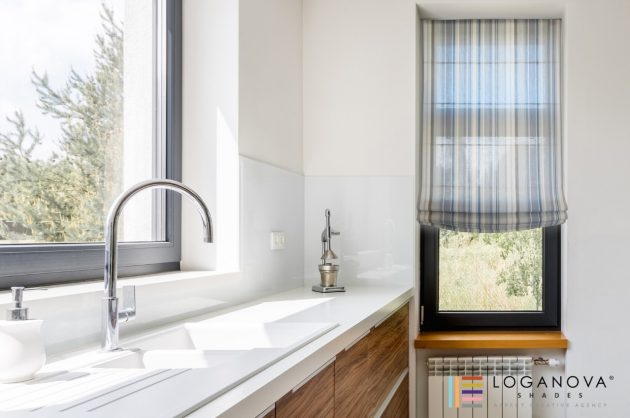 5. Nature-Inspired Pattern Shades
Nothing puts life into a design better than floral textiles. An idle, abstract space immediately springs life when displaying high quality floral accents in the décor.
This can be seen and felt in the colored French-patterned Roman Shade with its remarkably vibrant, shabby-chic touch. So, if you're a homeowner looking for a window treatment that will spark some life into your indoor style, don't hesitate to opt for the floral shade!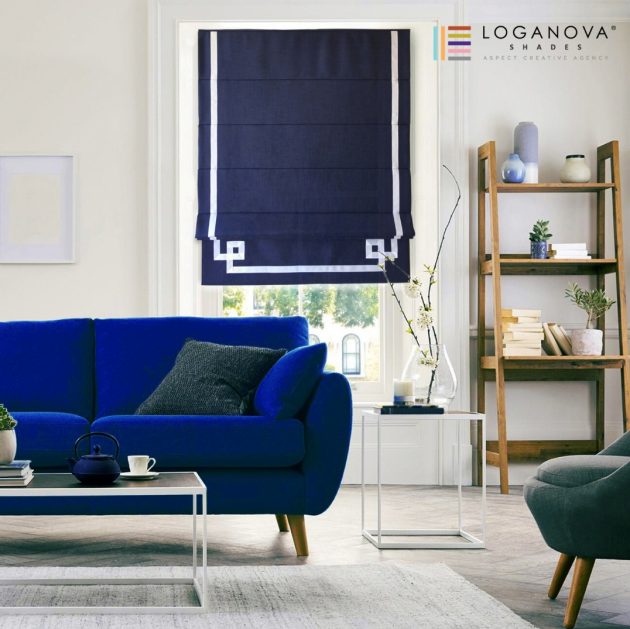 6. Introduce a Pop of Nautical Color
The contemporary way does not shy away from a dash of colour, as many of us once thought. Always searching to upgrade the hue range and pushing the pallete's boundaries, contemporary design introduces royal shades of blue, in a bold yet not jarring way.
A 2020 nautical decor style nominee that reaches designers far inland, coastal design gains popularity due to its portrayal of fun and relaxing times during holidays. Incorporating the obvious palette of white and blue with natural materials and fabrics, this decor celebrates natural light, soft furnishings, ocean hues, and reflective surfaces.
A top quality Roman Shade with tints of navy blue and immaculate white borders portrays the Zen, calm look contemporary homes have. Handcrafted in lavish faux linen material, this flat Roman Shade is ideal for anyone who wants a modern, bold design to make a statement in their room.
Dressing your windows with style and practicality can give your space the makeover you've been putting off for far too long.
And it's rather easy. Start by choosing the right window treatments while staying true to your style story, and make the whole redecorating process less instinctive and more intentional for every room.
With the right professional recommendations and help from a trusted custom window treatment company like Loganova Shades, we hope we gave you just the inspiring decorating ideas you need to bring more interest and comfort into your home!
If you need more window treatments ideas, view their entire collection here.