When your house ages and starts to show obvious signs of wear and tear, you'll begin to think about what to do with it. Should you invest in major renovations? Or just a bit of an upgrade? But whichever it is, there will often be a big question that'll come to your mind: 'Is it worth my money?'
Home improvements are a big step to add value to your house. It may be a value for your quality of life or a value to others if you're planning to sell it someday. These are just some of the factors you have to consider if you're planning to give your home an upgrade.
Additionally, upgrades that add value in fair relation to how much you spend are the most valuable home improvements. But adding home value should be a bonus and not a priority. Always go for enhancements that would offer extra fun and enjoyment for you and your family.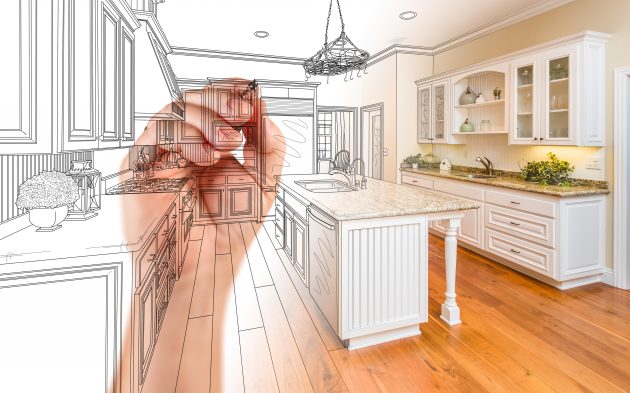 Also, before you start renovating your humble abode, check your local building requirement for maximum safety and compliance. If you're having a hard time thinking where to spend your money when upgrading, here is a list of areas you should focus on:
1.Flooring
Replacing carpets is what most homeowners usually think of when they want to have a new look for their flooring. But it usually just hides the flaws beneath it. If this is the case for your floors, it's best to address the flaws first.
You can replace your current flooring with wood or faux-wood floors. If you lack the budget for wood flooring, replacing your carpets is also a good value point. However, make sure to address damages first like cracks that can spread and affect the structural integrity of the floor.
Also, you may want to consider coating your floors with epoxy. Epoxy floors are not only pleasing and the toughest among flooring, but they're also eco-friendly and only require minimal maintenance.
2.Air-Conditioning System
A centralized air-conditioning system costs between USD$5000 to USD$10000, but it could boost your house's value up to 10-20%. If you're planning to improve ventilation, consider installing an HVAC system. It can help you save a lot of bucks on your energy bills while keeping your house comfortable, especially during frigid winters and temperate summers. If you're still undecided, you may want to check your bills and your old unit. Having an outdated HVAC system tends to use more energy and may cost you more than expected.
If you need further assistance, call your HVAC Contractor and have your new system installed right away.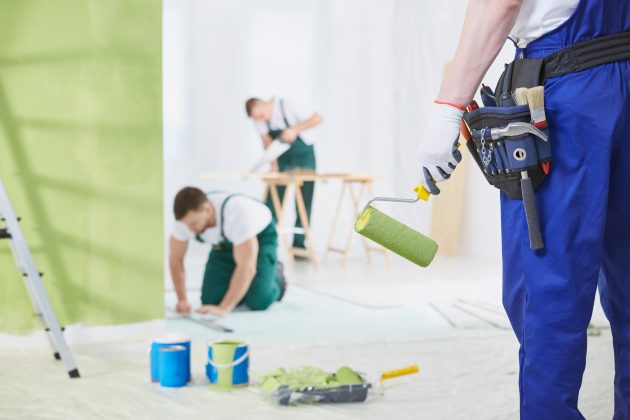 3.Paint
Fresh paint can instantly change the way your house looks for a low cost. This is why most homeowners always go for these. Not only that, but they're also the most uncomplicated renovation to make. You can hire a professional to do the job for just between USD$3000 to USD$6000 for a regular size American house. Or do the job with your family for a dose of fun and enjoyment. But if you're planning to sell the house, go with a professional painter.
4.Bathrooms
According to experts, bathroom renovations offer a solid return of investment of around 50-60%. A typical remodeling includes floors and tiles, countertops, fixtures, and furniture. Today, most homeowners choose to have an open and more accessible bathroom. It includes wider entryways, lowered light switches, walk-in showers, and support bars.
You may also want to consider painting your old cabinets instead of replacing them, cleaning your tiles' grout lines, or coating your tubs and toilets instead of installing a new one. Doing these could save you a lot of money while still elevating your home's value.
5.Outdoor Landscapes
An overgrown yard full of weeds and disordered plants is a major turn-off. Remove any dead plants, and cut any overgrown greens. In addition, consider adding some trees in your yard. They can keep and prevent erosion, filter groundwater pollutants, and keep your air fresh and clean. Mature-looking trees may also entice potential home buyers.
Professional landscaping fees cost between USD$500 to USD$3000. It will cost more if you want to have giant trees removed. But if you lack the budget for professional service, pull up those sleeves and start landscaping your backyard instead.
6.Kitchen
If the front yard is the first thing people see, then the kitchen is what most people anticipate. It's the most valuable area to remodel, giving you a great return of up to 75% of the cost. Just keep yourself from over decorating your kitchen. It could be someone else's nightmare more than you think.
You can also use high-quality fixtures like stainless steel appliances and granite counters. If you don't plan to replace your devices, you may coat them with electrostatic paint to give them a metallic finish.
It's also worth investing in more kitchen storage. Adequate storage will make your kitchen more organized and functional.
Finishing Touches
Home makeovers are inspiring and exciting but don't get carried away. Before you begin, make sure that renovations are based on your family's needs. Prioritizing basic needs may help you avoid having to pay for adjustments that your family doesn't need and may also save you a lot of money that you could use for other exciting family activities.
Lastly, don't forget other areas that may be needing extra repairs, such as roofing. You wouldn't want your fully renovated kitchen flooded with rain, right? So, before anything else, plan everything ahead and make sure that it falls within your budget.