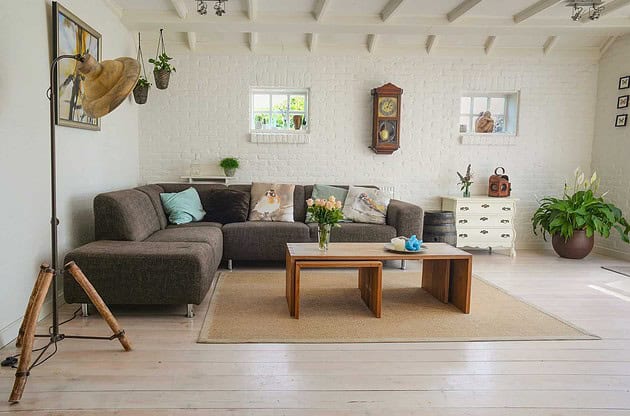 Photo credit: Image by Rudy and Peter Skitterians from Pixabay
For property owners, full-blown home renovations tend to get costly. Even the simplest upgrade can cost you a fortune in the long run. However, if you want your rental property to increase its value and generate interest, you need to exert all your efforts in making sure that it looks its best. Fortunately, there are several money-saving upgrades you can do to your property without draining out your finances. If you are looking to boost your rental value, consider making some of these budget-friendly updates.
Give it a fresh color of paint
One of the simplest ways to spruce up your rental is by giving it a new paint color. While painting your entire property can be costly, it is one of the home upgrades that can yield a high investment return. You can either do this task yourself or hire professional painters to ensure that the work gets finished on time. Try to stick to neutral or calm shades, as different bright or bold colors may not be visually appealing to potential renters. Aside from painting the walls, consider applying a fresh coat of paint to the cabinets, drawers, and door and window frames.
Replace the flooring
While using a carpet in your property may sound more practical than installing new flooring, it isn't cost-effective. Carpets can easily get stained or worn out and are not ideal for renters who own a pet. If your floors are still in good condition, make sure that you give them a good cleaning and replace any broken or missing tiles. However, if you want to increase the value of your rental, consider replacing your floors. You can start with the high-traffic areas to minimize the financial burden.
Change the light fixtures
Good lighting can significantly transform the feel and look of your rental. Replace your outdated light fixtures with energy-efficient ones such as light-emitting diodes (LED) bulbs. They are known to use less energy and tend to last longer than traditional incandescent bulbs. Choose inexpensive light pieces that can complement your furnishings and overall design. If you have experience with light installations, consider doing this yourself. However, if this is your first time, it would be best to hire an electrician to ensure that it gets done safely.
Update the bathroom
Renovating the bathroom can be expensive, but a few simple changes can make it more appealing. You can do this by:
Replacing the shower curtain
Fixing broken or missing tiles
Replacing the toilet seats with inexpensive ones
Changing the bathroom mirror or vanity
Focus on the curb appeal
One simple way to make a positive first impression on potential renters is by enhancing your property's exteriors. Remember that you don't need to spend thousands of dollars on landscaping. Small changes such as trimming the bushes, mowing the lawn, cutting down unnecessary branches, starting a flower garden, and removing debris in the front yard can make a big difference on your exteriors. Aside from making improvements to boost the appeal of your rental, it is also essential that you understand its value compared to similar properties. Make sure that you know the cap rate of your property to ensure that the income you are getting suits the overall value of your rental.
Home renovations need not be expensive. You don't need to go overboard to make your property attractive to potential renters. With careful planning, you can turn your rental into a great financial investment.