Plumbing pipes are essential element of the project whether it be a house, an office or an apartment. Plumbing systems are quite important for every house. hence, plumbing pipes are also important. however, many homeowners often forget that plumbing pipes also play an essential role in making the interior design of your house more aesthetic and appealing. Normally, plumbing pipes are considered an eye sore and do not look good with the interior design. However, there are many different way and tips that you can use to make the existing plumbing pipes in your house fit in with the interior design. Regarding this, every homeowner has a different approach. Some hire plumbers from the plumbing company in Sydney such as Silver Water Plumbing.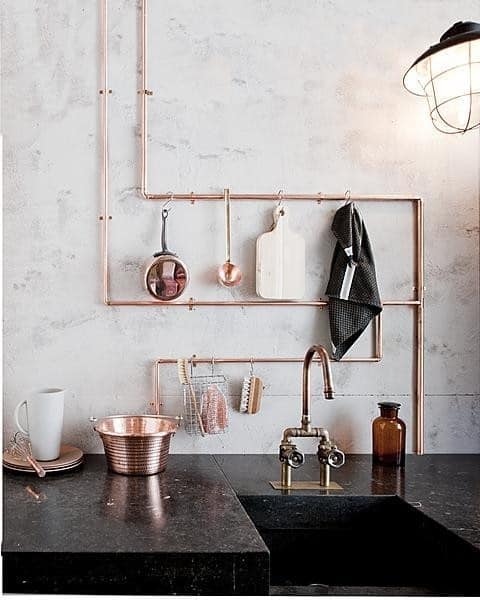 Nevertheless, here is a list of tips on how to make the plumbing pipes fit in with your interior design:
1.Check how old your pipes are
One of the most important tip in order to fit plumbing pipes with your interior design is by checking how old your pipes are. It is quite essential to check how old they are and whether are they damaged or not. It is advisable to buy new, modern plumbing pipes. by doing so, you are not only ensuring that the new pipes you purchase will look good with the interior design but you also ensure that the plumbing system works properly and is in good working order.
2.Hide the exposed plumbing pipes
There are many houses that have plumbing pipes in the rooms that are exposed to the naked eye, which normally runs down the exterior walls. The exposed plumbing pipes can quite be an eyesore for you, your family and your guests. Plus, it is such a waste to have an ugly, exposed plumbing pipes if the room is so well designed and aesthetically pleasing. However, there are many ways to hide these exposed pipes in order to make your room look more beautiful. For example, you can paint the pipes with a coat of paint that fits well with the theme of your room, or you can purchase artificial greens and place them around and over the plumbing pipe. Another way is to wrap a pretty ribbon over it. you can also cover the pipes by placing a piece of furniture in front of them such as a desk or hang a curtain over them.
3.Install cabinets below the sink
There are many homes where there are exposed plumbing pipes under the sink, which reduces the neatness of the room or the kitchen. It is advisable to install cabinets below these sinks in order to hide the exposed pipes. whenever you open the cabinet, the pipes will be under them but at least they will not be visible directly. You can even choose the type of cabinet you want. It is wise to choose a cabinet that fits well with the interior design and the interior theme. you can even paint them and decorate the cabinets however you like.
4.Lower the ceiling
Last but not the least, a lot of homes also have exposed plumbing pipes that run across the ceiling. It can quite be an eyesore as well as a distraction. In order to hide them, it is essential to paint them of the same color as the of the ceiling, or just paint the whole thing together of another color. You can also choose to lower the ceiling of your house in order to hide the pipes. although, you may have call a professional for that.