Nestled in the mountains of Switzerland, this Leukerbad resort property gives a stunning snow-capped valley view of the mountains and trees.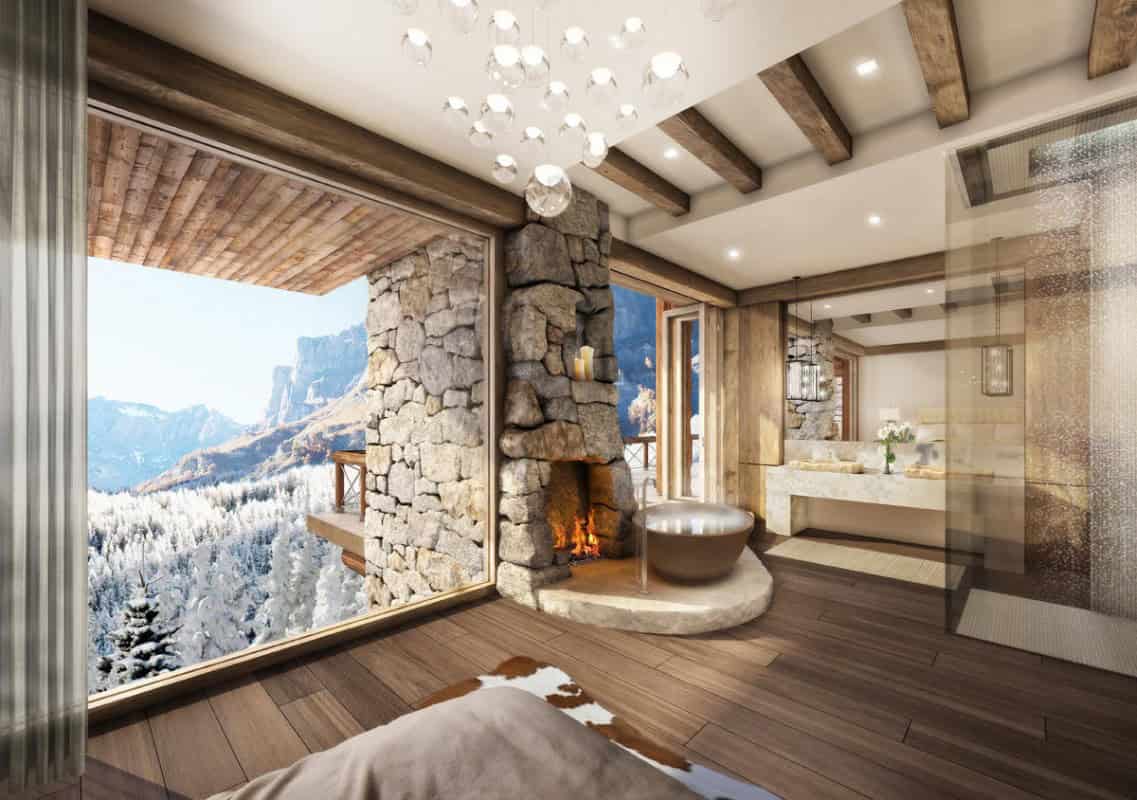 The white fluffy carpet and different combinations of texture create the perfect blend for a soft contrast.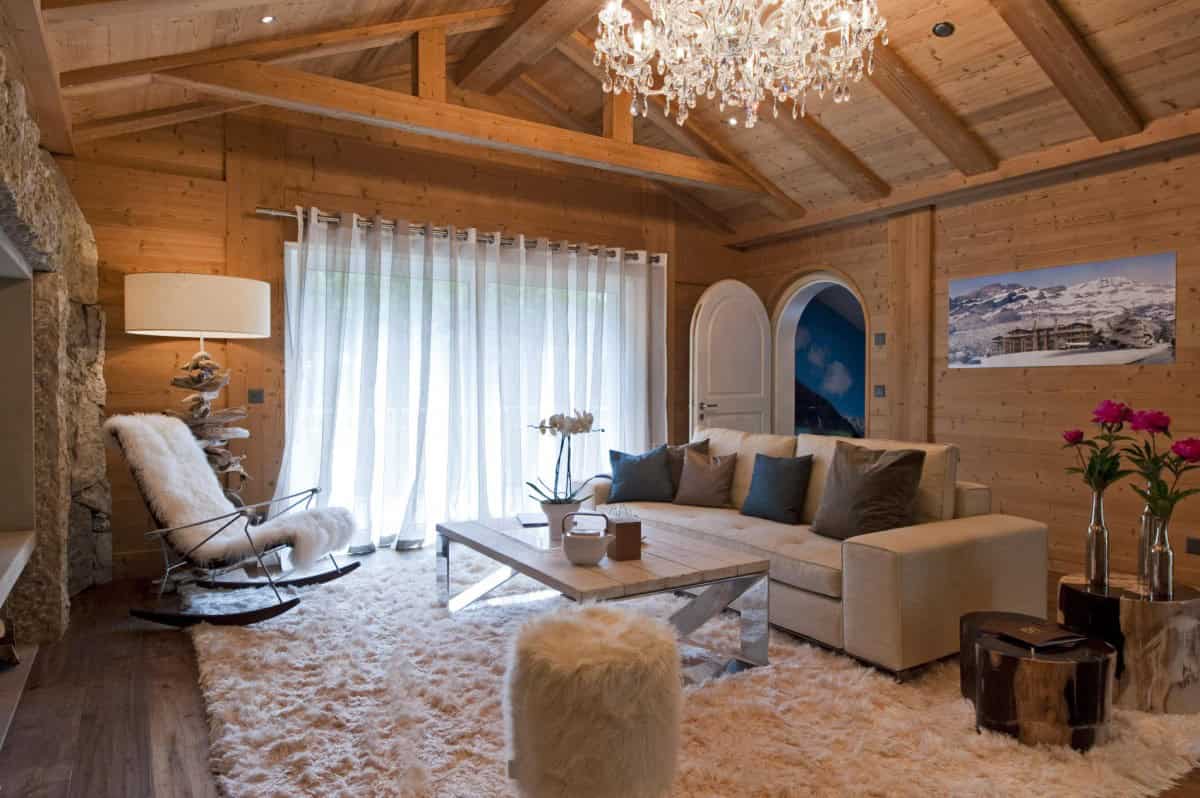 Discover the beauty that lies within this stone granite fire place and enjoy a nice bubble bath while overlooking a breath-taking view.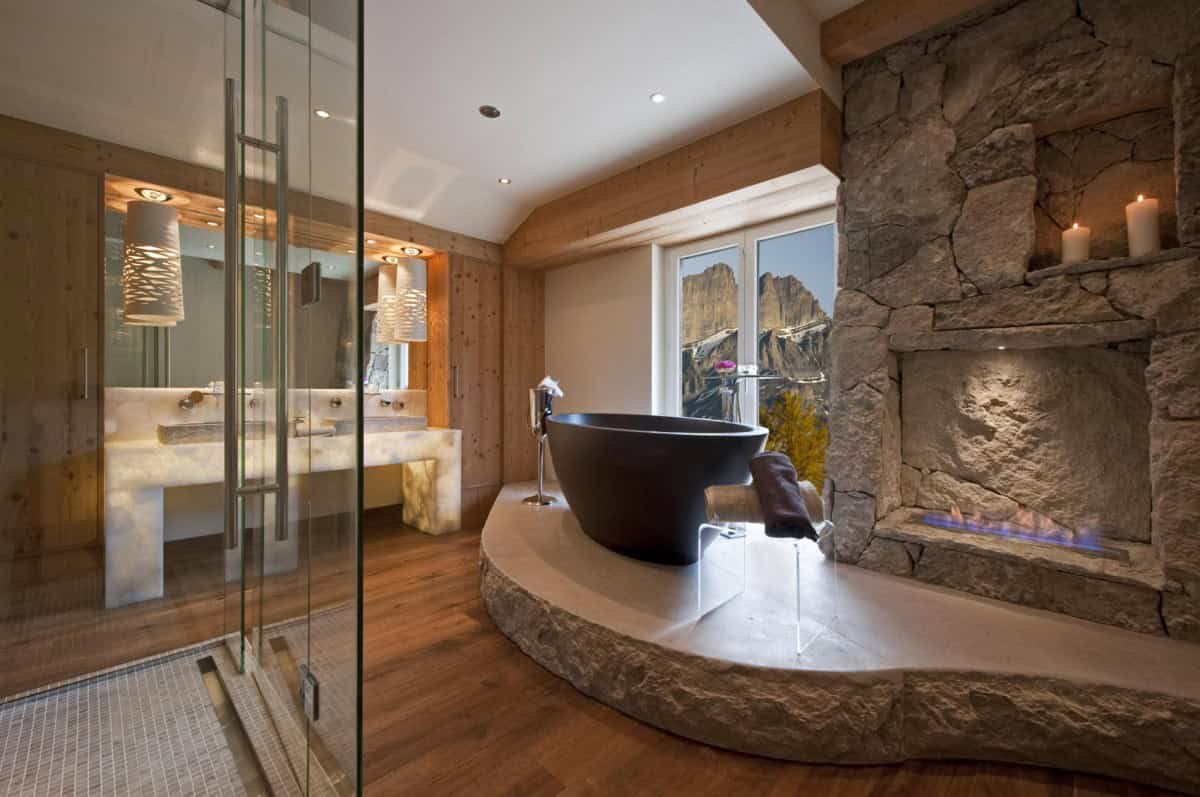 Glowing with specs of golden yellow and pearl, this bathroom design draws your eyes straight to accent titles and unique pendant lighting fixtures.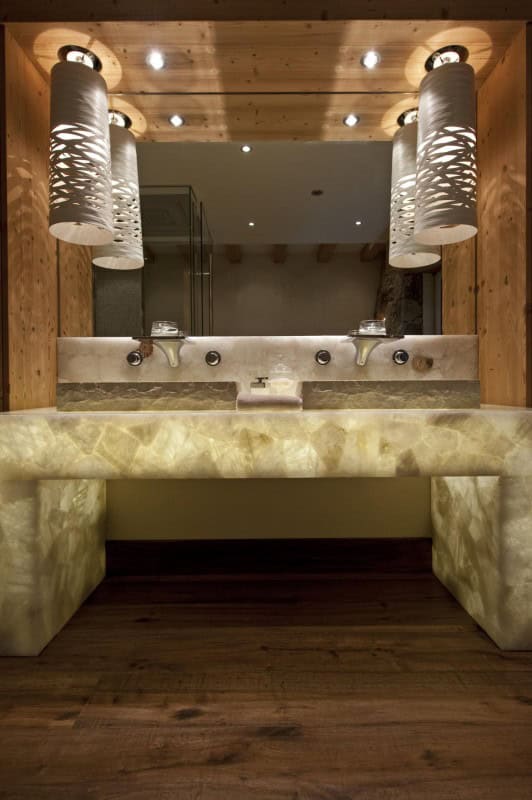 This oasis bathroom design presents a gorgeous view to relax, rejuvenate, and enjoy.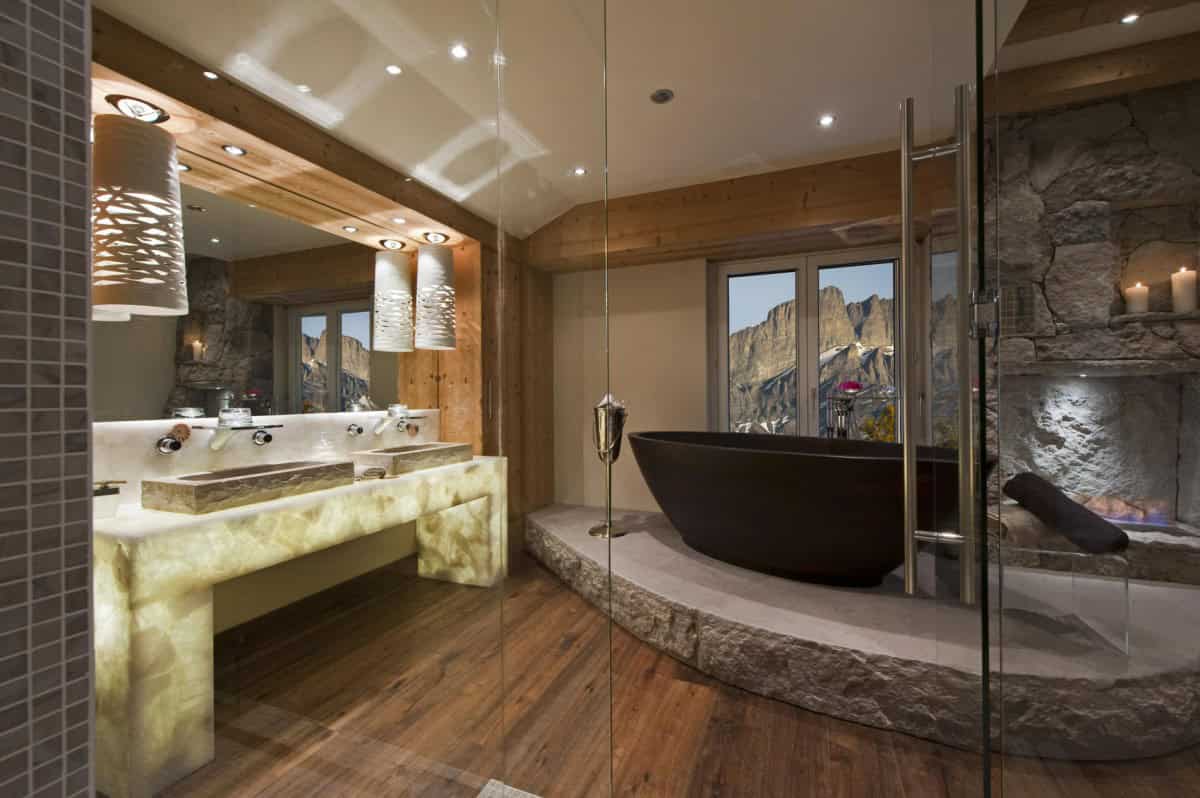 A gorgeous chandelier with stone wall granite and wood ceiling make this living room more cohesive.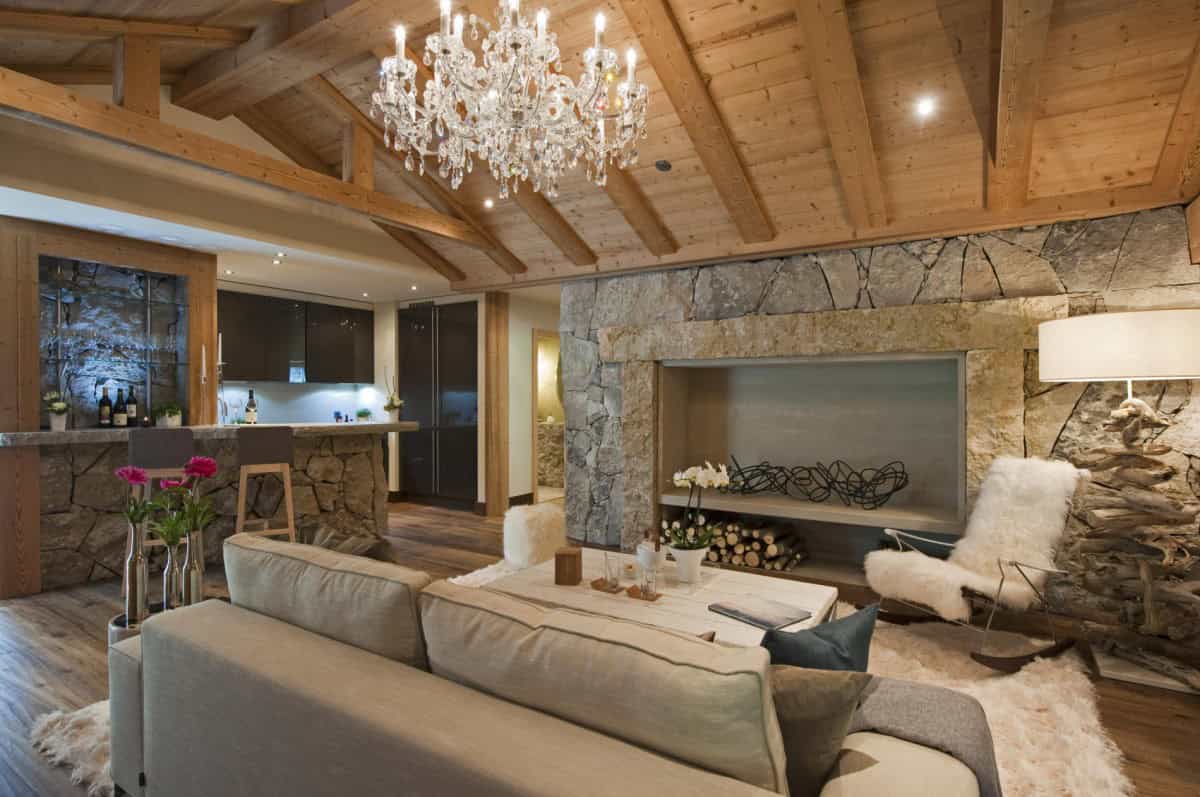 Enjoy a glass of your favorite wine in your cozy living room home.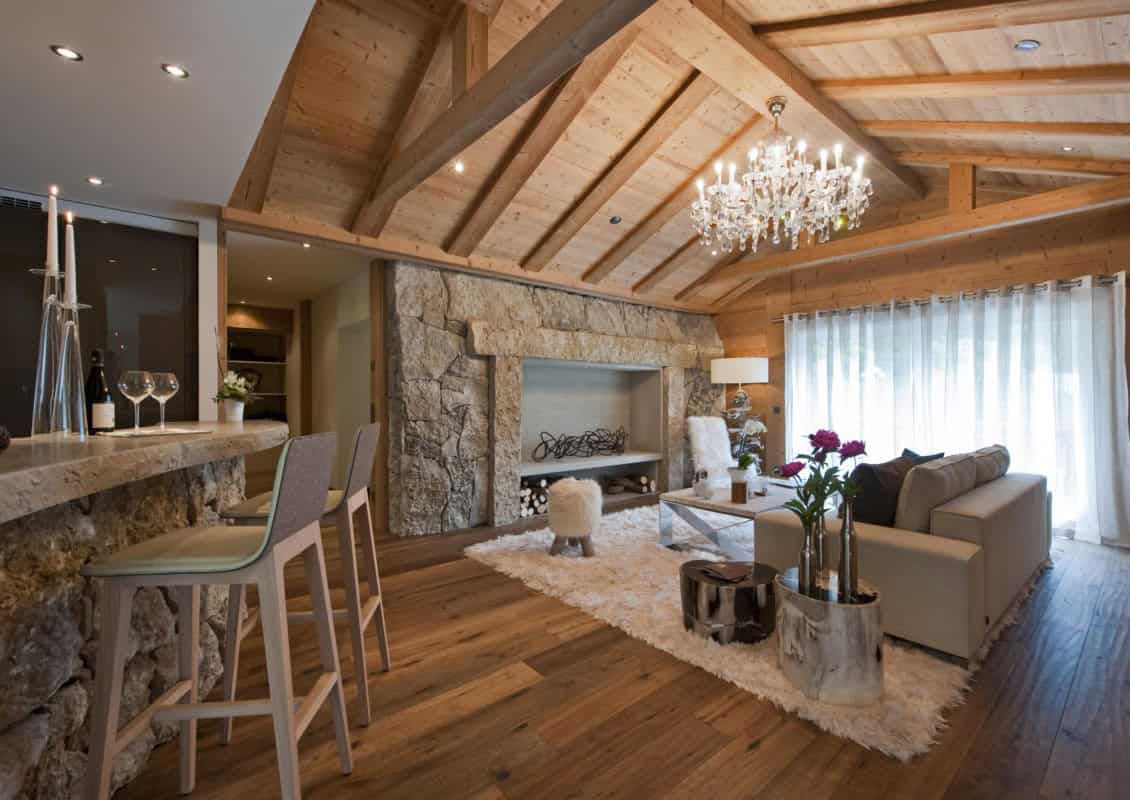 Paired with a unique lighting design, this custom-made stone sink creates an authentic feel of texture and natural elements.