In 2021, there were some major changes in terms of interior design trends. Many people are still trying to figure out what happened. Some say it was just a passing fad while others think it was a sign that things weren't going well for us as a society. Whatever the case, it seems like the world is ready for a change.
We saw lots of new interior designs including more traditional looks, floral prints, and wallpaper everywhere. But many of the styles we used in 2021 won't stay that way forever.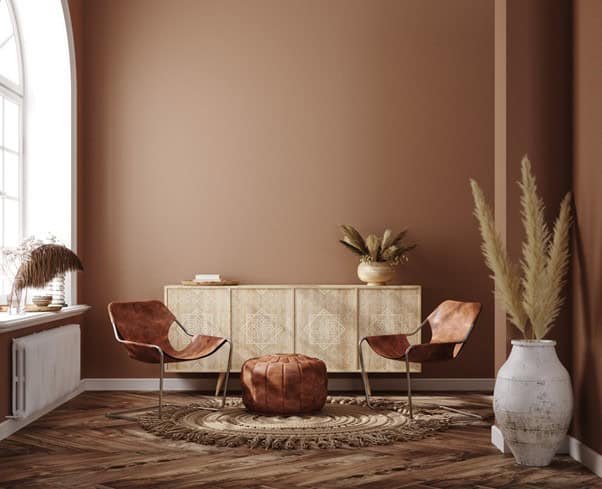 20202 was an interesting year for the industry because it seemed like everything was changing. So much so, that even though we had some really great products, we're already seeing signs of a shift away from those products. For example, here are 10 trends that will disappear in 2022.
1. Faux Design
Wood tile and other faux designs have been popular for years now. They're inexpensive options that look great in kitchens, bathrooms, living rooms, master suites, and even bedrooms. But while they're often well-done, they're also often poorly installed. And sometimes, they end up just looking fake, like cheap imitation products.
But according to Nancy Epstein, founder of Artistic Tile, we'll soon be seeing less faux design in the next few years. In fact, she says, you won't see wood tile flooring or faux granite countertops in homes built in 2022. Instead, she predicts, people will start to embrace "real design."
Epstein explains, "In the future, we'll spend more time in physical spaces, and less time in virtual ones. We'll be spending more time in our homes, and less time working remotely. So, I think we'll start to appreciate what we already have, rather than trying to replace it with something cheaper and less authentic."
2. Hardware in Black
The kitchen of the future will look different than what you're used to seeing today. As a matter of fact, there aren't many things that remain unchanged over the next few years. Everything changes, including our expectations of design. One thing that hasn't changed though, is the importance of color. Black is still one of the most popular colors in home decor, especially in kitchens. But it's no longer the only option.
In fact, black might soon become passé. This isn't because people don't love black anymore. Instead, it's because black is showing signs of aging. Flat surfaces, glossy finishes, and shiny chrome are here to stay. They'll likely dominate the market for some time. However, black doesn't have to fade into obscurity. There are plenty of ways to incorporate black into your home without making everything feel too dark.
You can use black in small doses. A subtle splash of black on a drawer pulls or knobs creates a modern effect. Or, you could go big with a bolder piece. A statement wall cabinet or even a full countertop make great additions to a space. And, while black might be fading out, brass is coming in. Brass fixtures add warmth and character to a room. They're timeless too, so they'll never go out of style.
3. Kitchen Hoods in Stainless Steel
The stainless steel kitchen hood is a staple in many homes. They provide ventilation throughout the kitchen, keeping it clean and free of smoke and odors.
But as the cold, industrial style becomes less popular to make room for warmer designs, this trend is beginning a change. "We've been seeing fewer stainless steel hoods over the past few years," says Leigh Lincoln, owner of Pure Salt Interiors. "They feel too cold to break up the beauty of our gorgeous kitchen cabinetry. We're starting to think we'll really see a culture shift in the new year."
In fact, there are several reasons why homeowners might want to ditch the stainless steel hoods. One reason is that stainless steel looks dated. Even though stainless steel appliances are becoming more fashionable, stainless steel fixtures aren't moving along with it. Another reason is that stainless steel doesn't work well with warm colors like yellow and orange.
4. Monochromatic White Interiors
The once-ubiquitous all-white home is no longer the go-to look for many homeowners. As the popularity of monochrome fades, designers are looking forward to seeing what colors and patterns come next.
Christiane Lemieux, owner of Lemieux Et Coureur, says, "I think we're going to see a lot of different things happen in the future. We'll see a lot of gray and brown coming into play."
As the popularity of monochromatic homes wanes, it seems there might be room for some color in the near future. In fact, some designers predict that white may not be the dominant color in interior design for much longer.
5. Mid Century Modern Combine with Boho
In 2018, the Midcentury Modern movement took over the world. From the furniture to the home decor, everything had a midcentury feel. But what happens when you combine that with the boho? You get something like this Scandinavian living room designed by Nordic interiors. This space features white oak doors and panels on the IKEA Besta frames, giving it a classic look.
The sofa is covered in a light blue fabric, and the rug adds some color contrast. There are plenty of vintage touches here, including the lamps, bookshelves, and coffee table. And the walls are painted a neutral gray to keep things looking cohesive.
There are a few items that give the space a little personality, such as the red chair and the antique mirror. In addition, there are a number of accessories that add a pop of color, like the colorful pillows and throw blanket.
Conclusion
You might already have an idea about what your next home should look like. But if not, then maybe now is the time to start researching and planning. There are many great resources available today to get interior design ideas and help you plan your perfect space. Look around and you will interesting and enticing interior design styles for 2022.