Now we're a couple of months into the year, a pattern for what trends are going to be in and what interior looks are going to be popular have started to emerge. From the hot looks we saw on the catwalks at fashion week to the new trend for dopamine dressing to get through the chiller months, interiors are about to get the splash of colour they've been waiting for.
Violets
Whilst Scandinavian interiors have dominated the market for a while now, the return to brighter colours is shaking things up. Minimalism will still remain an on trend look but with more emphasis on the pastel hues, as opposed to the more neutral colour pallets which filled the homes of 2016. Lilacs are big for 2017, with pastel purples set to mix up our living spaces for the year. The great thing about such a sickly-sweet violet shade is that you don't need too much of it for it to make an impact and can add bits and bobs of lilac to your home in the form of accessories like vases, cushions and candles to create the desired effect.
Yellow
Daffodils, dandelions, and sunflower tones are about to make a big comeback. Spring's yellow flowers are not just going to brighten up out gardens but our homes too with the ethos that if we decorate happy, we'll be happier as people too. Yellow shades do need to be thought about twice before being incorporated into the home however as it can be a little overpowering and doesn't necessarily complement other colours very well. Kitchens and living spaces tend to be the best places to introduce a little bit of sunshine, with accessories being a much better idea than going for a fully yellow themed colour scheme. Go for everything from mustard tones to zesty lemon shades, to introduce a little sunshine back to your life.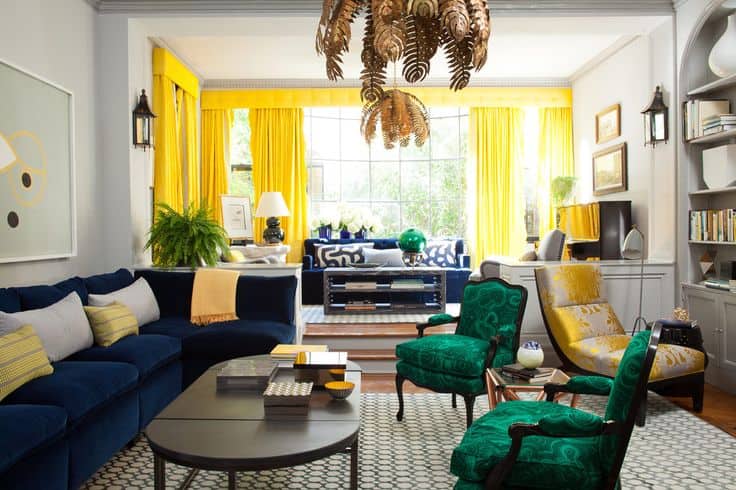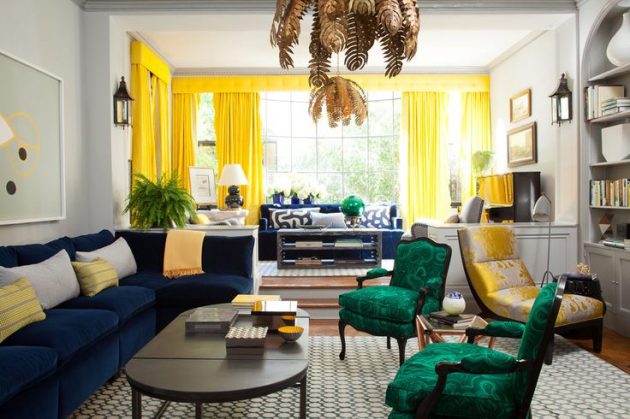 Green
Bringing the outdoors in is another big trend with green being another popular shade for the new year. From acid bright limes to cooler emerald tones, traditional olive colours and fruity apple greens, green tends to lend itself to kitchen spaces quite naturally. It's a great choice to make for a feature wall or to have as a main colour scheme as it compliments both gold and silver metallic detailing really well too. Take a look at the great selection of interiors that are available at Cox and Cox which will compliment a green colour scheme perfectly.