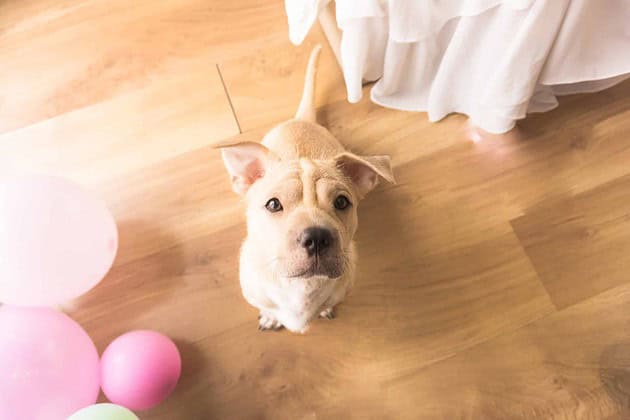 If you're planning to renovate your home and searching for ideas to use in your project, you've probably come across the term laminate flooring. Traditionally regarded as an affordable substitute for carpet or wood, laminate flooring has come a long way from the basic style of the past. Realistic bevelling, grooves, and distressed finishes have been added. Moreover, owing to advanced embossing techniques, flooring laminate can be designed to resemble a particular wood grain. Put simply, it gives you the look of any material you want (wood, tile, or stone) without the exorbitant price while ensuring durability and reducing the strain on natural resources.
Laminate flooring is a good option for any room in your house. Besides basements and living rooms, laminate floor installations are recommended for parts of the home that kids and pets regularly use. The detail and style of the flooring laminate make it a visually appealing option. Laminate planks can even be installed on walls but not ceilings or countertops. To get the best laminate flooring for your home, you need to keep a few things in mind. Don't jump straight into the purchase. Have a design that suits your needs and is easy to fit and look after.
Decide What Type of Laminate Flooring Is Best for Your Home
Laminate flooring is available in a large selection of styles, colours, and textures. The thickness of the floor ranges between 0.6 millimetres and 1.5 millimetres. There are different types of laminate flooring, as follows:
Material: plastic, engineered wood
Installation type: glueless click, glued, pre-glued
Surface type: smooth, textured, distressed
Flooring laminate practically involves joining together several different layers of synthetic material by means of a process called lamination. Floors come in planks, which makes it easy to pin them in place. The planks are highly durable, resistant to moisture, and can be easily repaired. Because of that, you can expect laminate flooring to last longer.
More often than not, laminate flooring is confused with natural hardwood flooring, so it will make your home look unique. One tremendous advantage of this type of flooring is that it can withstand wear and tear. After years, the flooring can be refinished to bring it back to its former glory by lightly sanding and repairing/replacing the surface. The top coat and the internal components can stand up to pet claws, moisture, sand, and so on. You can choose from a seemingly endless list of finishes, including cherry, ivory, chestnut, maple, hickory, oak, pine, and walnut.
Consider Ease of Maintenance
The type of flooring laminate you choose will have to be cared for. As a rule, most types of laminate floors are low-maintenance and simple to keep looking fantastic. So, how do you make your investment last longer? Well, it's best to avoid excessive exposure to moisture even if the water can't seep through and damage the material. Microfibre mops are gentle enough to use on laminate flooring. Mop the floors every two months and use the cleaner recommended by your manufacturer. Don't lift the head of the mop until you're done. Flooring laminate can scratch, so use a soft-bristle broom to sweep debris.
Don't Choose Colour Based on An Empty Room
Laminate floors last a lifetime if properly maintained, so picking a colour can feel like investing in a feature that could affect the aesthetic for years to come. According to the experts at Quick-Step, it's crucial to take into account the bigger picture when deciding on a colour and finish for your floor. To be more precise, the colour of the laminate flooring should match your style and the kind of feel you want to give your home. If you want to emphasise a focal point in your interior design, it's best to use natural colours, like classic oak.
The decision is up to you, but anyone in the family might want to have a say in the flooring you install. As you can imagine, your loved ones have varying preferences, so what might look good to you might not suit their taste. Laminate flooring can have a visual effect depending on the colour you decide on. For example, darker flooring absorbs sunlight, so it's great in rooms with large windows. If you have a smaller room that's crowded with furniture, it's not a good idea to use dark flooring because it will make it look even smaller.
Be Sure the Underlayment Is Easy to Install
Unless the flooring planks have pre-attached underlayment, buy separate underlayment for the project. The underlayment is an angular, flexible sheet of strong material installed on top of the subfloor, providing a barrier that protects the planks you're installing. Additionally, it levels the flooring, reduces sound transmission, and improves the floor's R-value. Some underlayments have self-adhesive tape to join one row to the next, while others call for separate tape. Cork and foam are usual favourites for laminate floor underlayment. Cork has antimicrobial properties, meaning that it prevents mould growth. On the other hand, foam absorbs unwanted sounds and compensates for minor imperfections in the subfloor.
As mentioned earlier, you can find laminate flooring produced with underlayment padding built into the bottom or lower side of the material. The installation process is more efficient, but the floor is thinner. When installing the flooring, ensure the subfloor is level and free of imperfections. Clear out as much debris as possible. Since you won't be able to see all the debris, use a vacuum cleaner to make sure the subfloor is clean. It's advisable to spend as much as possible on the underlayment because performance follows price. Buy as much or more than you need.
All things considered, laminate flooring is a good way to achieve the look you want without paying an exorbitant price. It's important for the flooring laminate to sit in your home for a few days prior to installation. This way, it will get used to the humidity levels and temperature in the room. If the subfloor is quite uneven, choose a narrower style plank.