If we talk about the most cost-efficient and environment-friendly flooring material, the name of bamboo will come first. Due to the extreme durability, water, and moisture resistance, bamboo has become a popular choice for modern flooring.
Maintaining the bamboo floor properly can extend the service life. However, bamboo is almost a new thought to some people. That's why they often remain hesitant about refinishing bamboo flooring. So, Can You Refinish Bamboo Flooring?
The answer is, absolutely yes. But how can bamboo flooring be refinished? Read through our article. Here, we're going to explain all the facts regarding the bamboo flooring refinishing process.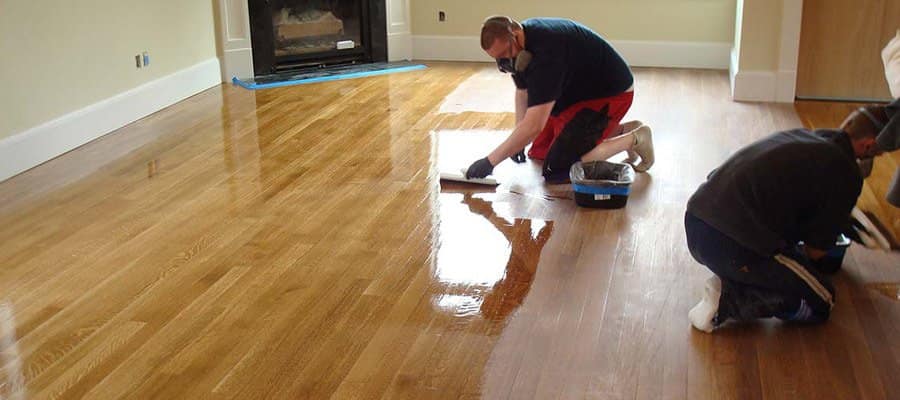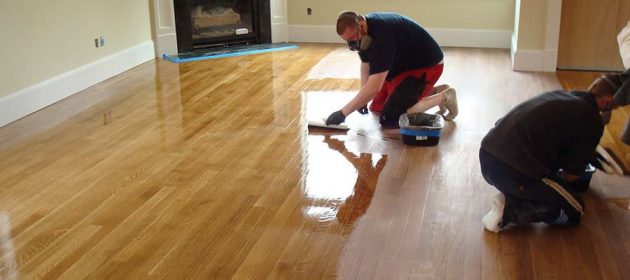 Can You Refinish Bamboo Flooring?- See How
You can either hire a professional or finish the job as a DIY project. It depends on your budget or personal preference. However, whether you hire a professional or do it yourself, it's better to learn about how to refinish bamboo flooring.
So, let's move ahead to know the most efficient and well-renowned process of bamboo floor refinishing.
Necessary Tools and Kit:
before we discuss the whole process, you should arrange some essential kits, which includes:
Sandpaper
Pad sander
Flooring edger
Floor buffer
Plastic sheeting
Flooring drum sander
120-grit sanding screen
Polyurethane floor sealer
Polyurethane floor finish
Ruler
Shop vacuum
Tack cloth
Floor-finish applicator
How to Refinish Bamboo Flooring: Step-by-Step Process
We have structured the whole process with several steps to make it more credible to you. Be cautious in every step, as each step is related to the following one.
Step-1: Prepare the floor
First, you should prepare the floor you want to refinish. For this, you have to isolate furniture that can interrupt the process. Once you have isolated the room, it's better to close the door and let a window open.
This will allow sufficient airflow in the room while keeping the mess confined in one place. If there is any shelving unit or hanging item, you can wrap them up with plastic sheeting.
Not that, refinishing the bamboo floor will make the place dustier than even you can think. So, wear safety glasses, working clothes, and a mask.
Step-2: Remove the old finish
This is also a part of the preparation. However, you'll need a sander to fulfill this step. Here you have to use the sander to remove the old finish that has been leftover. In this step, you'll require the flooring drum sander along with some sandpaper.
The sander should have medium (like 60) grit, so that you can apply consistent pressure to remove the finish, particularly. Besides, you should place the sander in a slightly angled position in the direction of the grain. This will make your refinishing process easier.
Step-3: Remove shallow scratches
Scratches can affect the aesthetic of your refinished bamboo floor. So, you have to identify scratches and remove them. For this, sweep the floor properly and wash the surface using a mild cleaner.
In this step, you should use sandpaper with fine grain. This type of sandpaper is more efficient in removing scratches from a bamboo floor. If you notice dirt, grime, or any other particle on the floor, remove them using a powerful shop vacuum.
Step-4: Refinish deep gouges
If you see deep scratches or gouges on the floor, refinish them using a good wood filler. Make sure the filler is close to the actual texture of the bamboo flooring. Apply the filler and smoothen it after a few minutes. Scrap the additional filler for a smooth surface. When the filler is dried completely, sand it again using the fine-grit sandpaper.
Step-5: Apply wood stain
In most cases, we notice some areas where the color is much lighter than their adjacent areas. If you notice this also, apply wood stain to that area to balance the color of the flooring. The stain can be light or deep depending on the difference. However, it's better to apply a light coat of the stain to the whole flooring.
Step-7: Buffing
Before you dive to the next step, you will require buffing the floor. For this, you have to use the floor buffer you managed before. You will also need a 120-grit sanding screen for the buffing process.
Step-6: Select the finish you desire most
Now it's time to apply the new finish. When the new finish has dried, use a quality sealant like polyurethane to seal the flooring. Polyurethane has excellent scuff resistance due to its tough nature.
That is why this material is more suitable to protect the flooring from further damages. Once applying sealant has been done, wait until it dries. After that, you can apply the second coat for a thicker coating.
Types of bamboo floors you can refinish
As a natural substance, bamboo has varieties of grain direction or other facts. Moreover, the design of a particular flooring can change the whole appearance. At the same time, it can determine whether you need to refinish the floor or not.
There are many world-renowned companies that offer three major types of bamboo flooring. So, it's better to choose any of these when you're thinking about refinishing the existing flooring. Most importantly, you should check the flooring whether it is solid or engineered, carbonized or natural.
Horizontal Bamboo Flooring
Horizontal Bamboo Flooring is considered the most preferable bamboo flooring so far. Many homeowners keep this type of bamboo flooring as their top priority while thinking about refinishing bamboo flooring. In this flooring, all the stalks are glued together horizontally to build the plank.
Vertical Bamboo Flooring
Vertical bamboo flooring is characterized by a narrow grain pattern. The main difference between vertical and horizontal bamboo flooring is the gluing pattern. In vertical bamboo flooring, all stalks are glued vertically.
Strand-Woven Bamboo Flooring
Strand-Woven Bamboo Flooring is quite exceptional than the previous two flooring types. There are no strips in this type of flooring. Rather, Strand-Woven Bamboo Flooring has shredded stalks into fibers that are glued with adhesives.
This combination is pressed together for making blocks with proper heat and pressure utilization. Due to its exceptional construction, it tends to be even more durable than standard wood flooring. This type of floor has scored two times higher in the hardness scale by Janka.
FAQs
How much does it cost to refinish bamboo flooring?
Refinishing bamboo flooring is almost similar to the regular wood flooring refinishing process. So, the price is quite similar as well. You may need to spend roughly $3 per foot while using professionals.
Can bamboo flooring be stained?
Yes, bamboo flooring can be stained. However, the absorption rate of bamboo flooring is uneven. So, you have to be more careful about uniform staining.
Parting Words
Can You Refinish Bamboo Flooring? You might have got the answer by now. Before we conclude our article, we have a short suggestion.
Unless you're a DIY expert, it's wise to hire professionals for refinishing your bamboo flooring. Have a good day, buddy. Adios!