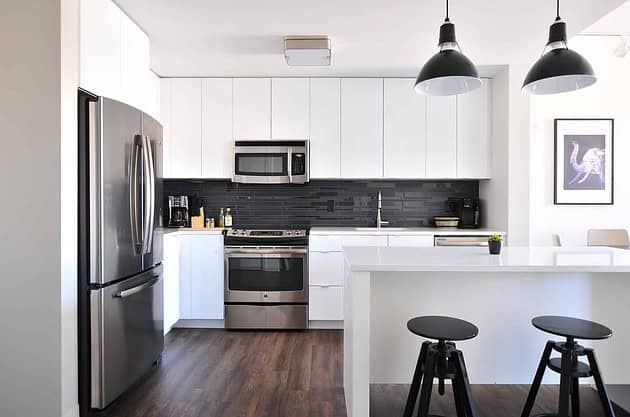 Are you looking for ways to improve your home? A few small changes can make a big difference. From simple DIY projects to bigger renovations, there are countless ways to spruce up your space and make it more comfortable and inviting. Here are 6 smart ways to improve your home that won't break the bank. See how these ideas can help you create a beautiful and functional home. Keep on reading to learn more!
1. Repaint walls with a fresh coat of paint
As the oldest trick in the book, repainting walls can give your home a new look without too much effort. Whether you're going for a bright and bold color or something more subtle, replacing dull walls with a single coat of paint can make your house feel brand new. Not only that, but it will also save you money compared to replacing wallpaper or other decors.
2. Install window treatments to add style and privacy
When it comes to improving your home, window treatments are one of the most cost-effective and stylish ways to do so. Window treatments provide privacy and insulation from light or noise, allowing you to create a comfortable atmosphere in any room. Roman shades, roller blinds, curtains, and shutters can all be used to add beauty while still providing function.
Adding window treatments can provide a fresh look to your home while also increasing its value. Not only that, but they create a cozy atmosphere in any room with their soft fabrics and hues. Plus, you get the added bonus of energy savings throughout the year!
3. Upgrade appliances and fixtures
One of the best ways to make your home more efficient and modern is by upgrading appliances and fixtures. Invest in energy-efficient appliances that reduce power consumption, such as modern dishwashers and washing machines that come with adjustable water settings. Another upgrade you should consider is improving your HVAC system.
And, whether you need only an upgrade, or to repair your AC, you can easily find someone to do it for you. For instance, if you are around Las Vegas, all you need to do is enter AC repair Las Vegas in your search engine or put there any other city you may live in, and check the results. That way, you will be able to find the best service for your needs.
Plus, you can replace outdated fixtures such as faucets and shower heads with modern models that have efficient water flow. This will help reduce your monthly utility bills substantially.
4. Replace old doors, frames, and hardware
There are several aspects of your home that you can update to improve its overall value. One of the most obvious is replacing old doors, frames, and hardware. Over time, these elements develop wear and tear that make them less attractive and secure. Replacing your current door with a new one will instantly give your home an updated look while also providing an extra layer of security.
Additionally, new door frames and hardware will provide a more secure closure when the door is shut. It's also important to make sure your locks are up to date so you can ensure your home is safeguarded against intruders.
5. Invest in energy-efficient lighting solutions
Of course, it's important to add some stylish elements to the home, but smart lighting solutions can also help you save money on electricity bills. LED and CFL bulbs are great options when you're looking for energy-efficient ones. Also, you can use motion sensors that turn lights on and off automatically when people enter or leave a room.
Smart lighting systems can even be programmed to turn on and off at certain times of day, making them even more energy-efficient. With all these options available, you'll be able to save money while also adding a modern touch to your home.
6. Create storage space with built-in furniture or shelving
Lastly, consider adding built-in furniture or shelving to maximize the available space in your home. Customized storage solutions can be a great way to make the most of any area, creating designated spots for items like books and memorabilia while keeping them out of sight and off the floor.
This not only helps keep things organized but also gives everything a more polished, finished look. Whether you're looking for more storage in the kitchen, bedroom, or living room, built-in furniture and shelving can be a great solution that is both practical and visually appealing.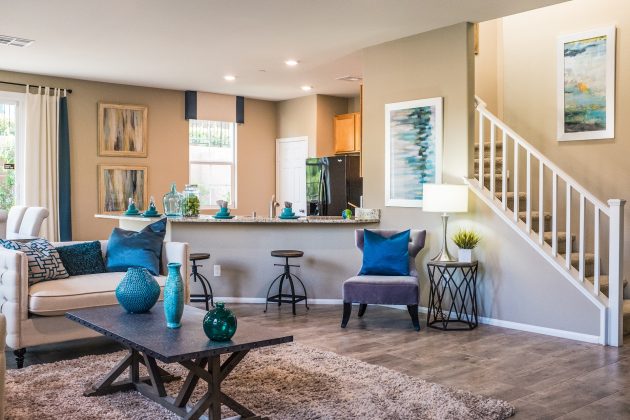 In the end, there are many ways to make your home more livable and comfortable. Adding energy-efficient appliances and insulation, updating lighting fixtures, replacing windows, and creating a smart home system can help you improve the quality of life in your home while also saving energy. Additionally, upgrading landscaping or adding a garden can provide beauty to the exterior of your house and can increase its value. Thanks for reading!