Many people, especially Millennials and Baby Boomers, are renting instead of buying property. In the case of Millennials, they want to settle in affordable living spaces that allow them enough leeway to pursue their careers. As for Boomers, they want to retire in healthy communities where they won't have to worry about paying more just to feel like they belong.
These reasons alone have made the commercial real estate sector that much attractive to tenants. And it's because of this basic fact that property owners are investing more in improving how their assets look. No doubt, presentation is everything when it comes to getting a good share of people who are renting. That said, it makes perfect sense for a property owner to consider a few structural improvements to make an apartment look attractive to potential renters.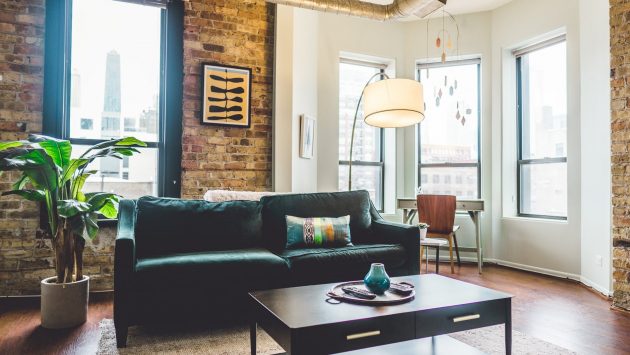 Replace your balcony railings
When it comes to balconies, you're basically made to choose between ornate steel railings and more modern geometric ones. To achieve a more rustic, old-world look, you can have twisted steel railings that will match perfectly with potted plants.
Install carpeting
Opting to place carpeting onto wooden floors? Carpeting can give your apartment extra coziness, which is something your tenants will really appreciate. If you opt for a more modern-looking vibe, use white-colored carpeting to bring out the minimalist in your tenants.
Make rooms extra spacious
Speaking of minimalism, you may also opt to visually widen the rooms by arranging your furniture far apart from each other to allow for ample negative space. You may do this at the reception area or even in the hallways so you can make these places feel less cramped.
Build a fitness center
Most apartment renters nowadays are drawn to places where there's always an option to pursue a healthier lifestyle. In this sense, it helps a lot if you are able to build a gym that's complete with the right equipment and amenities. Still, this is a considerable investment to manage, so make sure you find a contractor that can help you build this type of amenity.
Set up pet-friendly facilities
Aside from a fitness center, you can also build facilities that can benefit your tenants' pets. From playpens to grooming centers, people will appreciate it more if they are able to tend to the needs of their furry friends right in their building. That being said, investing in pet-friendly features could help you capture that section of your target audience.
Consider a lounge and recreation room
Tenant-landlord relationships can be highly contentious, considering the fact that leasing concerns can really be a pain in the neck. For McQuarrie real estate law firm, this relationship can lead to disputes over how the management is handling tenant concerns and whether or not people's needs are being heard, to name a few. Then again, it all boils down to keeping your tenants happy, and for sure, providing them access to a recreation room is a great way to meet them halfway. That said, focus on repurposing an unoccupied room into a recreational area complete with a pool table, a video game console, and a glass panel that lets everyone take a look at city skyline!
With these design ideas in mind, it'll be easier for you to attract the right tenants.