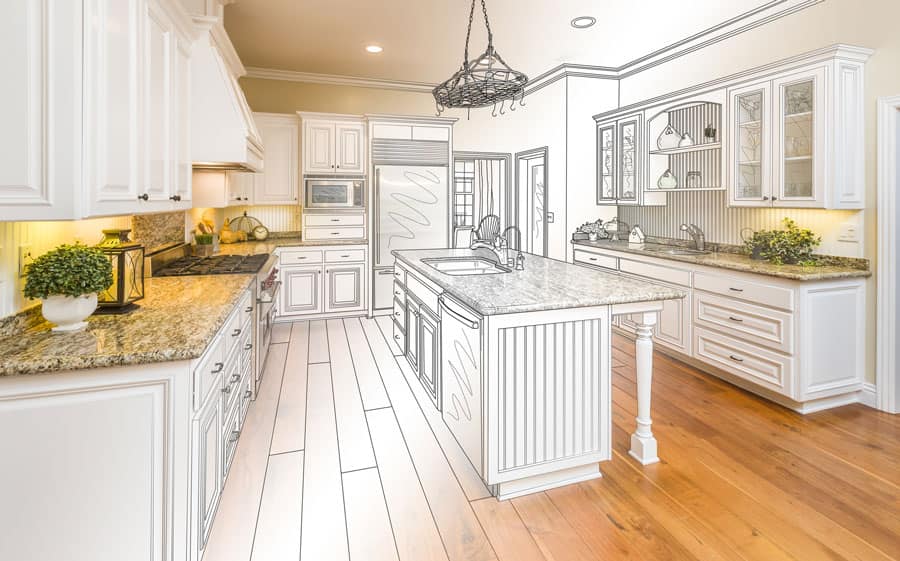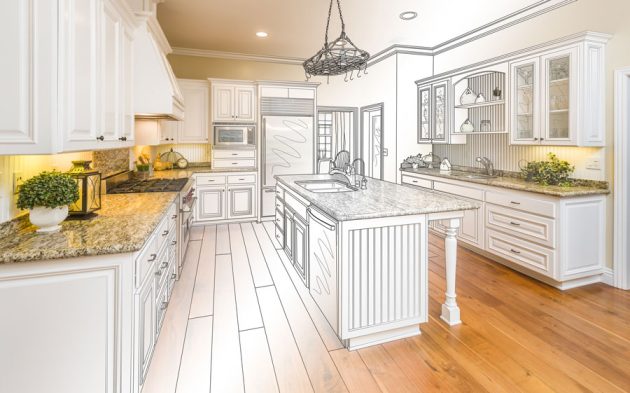 Everyone has been in a rental home or an apartment at some point but getting to decorate your forever home boasts of a much greater joy and satisfaction. In a forever home, most owners want to imbue their personality and style and showcase design concepts that have always inspired them or brought them calm. Here are some custom remodeling ideas for your forever home to make it stand out and be the epitome of style and class.
1. As Needs Change The Design Must Also
Many homeowners have one child or more but now that the children have moved out, they find themselves having a lot more space than before. The remodeling must seek to utilize and maximize on the possibilities posed by the new space and one way to do that is to open up the space. If previously you had two small rooms, you can consider dropping the wall between them and making it into one large space that is then broken up into zones. Installing pocket doors is another way to better divide a larger space and make it more functional.
Your forever home must be functional and practical as well as beautiful so take into account the needs of your lifestyle as well as your age. Many people during middle age or retirement age need more accessible entryways or they need larger closets to account for different types of tools or equipment so always incorporate such needs into your remodel design. Needs change in the heart of the home such as the kitchen as well and many people want a design in their forever home that is more practical, modern and accessible to make it easier to manage a busy lifestyle.
2. Open Plans Are The Way
Open plan houses have always been in fashion for decades since they are exceptionally beautiful, offer a host of possibilities for décor and can be made into functional zones with some clever planning. If you are remodeling your small forever home, consider knocking down some walls or niches to emulate an open plan design. Not only is it more effective when one enters the home, it can be more relaxing and less claustrophobic especially with the right lighting.
Custom home builders can be consulted on how to open up a space by removing unnecessary barriers without compromising on the structural integrity of the house. This type of custom remodeling goes a long way in making a space accessible for mobility impaired people and it generally adds to convenience as one can move seamlessly from the living area to the kitchen and so forth.
3. Bring The Outside In
The 'outside in' phenomenon is a feature in many custom designer homes and it is brilliant if your house is stationed in an area with a lot of natural beauty or even if it is in the middle of a suburban area. Increase the size of your walk-in windows so they open from your kitchen or main living area direct to your garden or backyard or other type of outdoor seating area. This seamless layout is not only stylish and practical but also imparts a distinctly custom vibe as it is not a feature in most standard houses. Homeowners can choose from a variety of different window designs from sliding door windows, to French windows or other finishes and the choice of materials offers a varied choice too from wood to metal. House painters in Washington DC can be engaged to paint the windows different colors depending on the holistic house design such as art deco style houses are painted differently from other types.
4. Don't Forget The Exterior
The exterior of your forever home is singularly important as it impacts anyone's first impression and it is the first indicator that your house has gone through a remodeling. Start with the main material used on your exterior structure whether it is brick, stone or plain painted concrete. Get professional polishing and repairs carried out and finish with a thick coat of outdoor-appropriate paint if applicable. Repair and repaint windows, and get a thorough roof cleaning carried out by a professional in which they will not only assess for cracked shingles but will also wash and scrape any dirt or organic material stuck on the roof.
Paying attention to the state and efficacy of the drainage systems should be next in line so unclog any gutters and clean out the driveway. Investing in a professional evaluation by a plumber will serve you well and prevent a considerable problem in extreme weather conditions later on. While you will have invested in experienced home remodelers for the project, don't forget your garden or yard and remember to have it properly landscaped. Trees and bushels should be trimmed and reshaped, the lawn should be mowed and creating an aesthetic outdoor seating area boosts the curbside appeal of the house.
5. Expand
Forever homes can sometimes be dated or really old or built or bought at a time of your life when your day to day requirements or finances were rather different. Now that you are invested in carrying out a considerable remodeling of your house, work with a designer and architect to map out possible expansions. The possibilities are endless in this regard even if you aren't dealing with acres of free space. Terraces and balconies can be converted into room extensions of even extra closet space. The space in your backyard can be built into a BBQ area, reading or sunroom or even a spa room separate from the rest of the house.
Many people prefer building a swimming pool or a billiards room or even a gym room depending on their respective interests. The trick is to match the extensions with the existing style and structure of your home. The effect at the end should be synergistic and free flowing as if the new additions to your home have always been there. The rest of the house will also need to be renovated to match the newer additions so the wear and tear are not apparent.
6. Interior Design & Remodeling
Interior design is absolutely an integral part of your remodel process so do some research beforehand on the kind of indoor aesthetic that appeals to you. Suppose you like a Nordic comforting style or a French Renaissance or even a farmhouse countryside décor. In that case, you can make a mood board or gather inspiration by saving posts and pictures and then work by yourself or with an interior designer to bring that vibe forward in your new space. Interior design encompasses everything from wall décor like dog portraits to carpets, furniture, small décor items and even the lighting fixtures used. Interior design also needs to be synergistic with the general architectural style of the house in order to look like it was preplanned and not haphazardly put together. Furthermore, link your interior design concept with the practicalities of daily life along with your aspirations for your forever home which is usually a fine line to master. If you have a kid or more than one child, having too many glass tables or décor items may not be appropriate.