Not long ago, we had made a collection of The 12 beaches you must visit in your life in order to get you ready and waiting for the summer season and accordingly, to your summer vacation. But, in order to have a nice vacation, you would need a nice place to stay, otherwise everything goes to waste.
A hotel can make or break your vacation, for example, a bad hotel on a beautiful destination can make your vacation bad, but a good hotel can make your vacation an amazing and unforgettable experience even if the location is not the best. For example, in this collection of 15 paradise hotels you must visit at least once in your life, we have included hotels who are built in wild jungles, deserts, caves and even in lifeless arctic regions. Enjoy!
Kakslauttanen Arctic Resort, Finland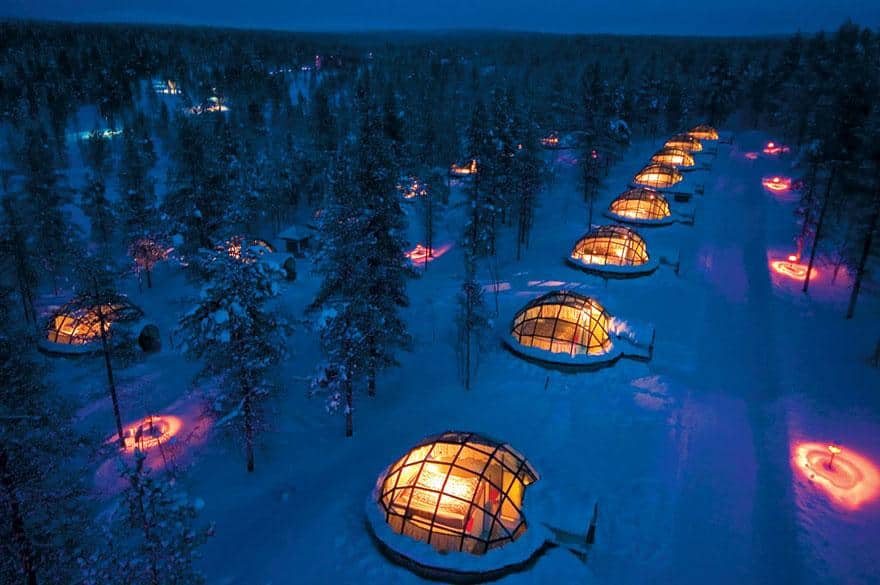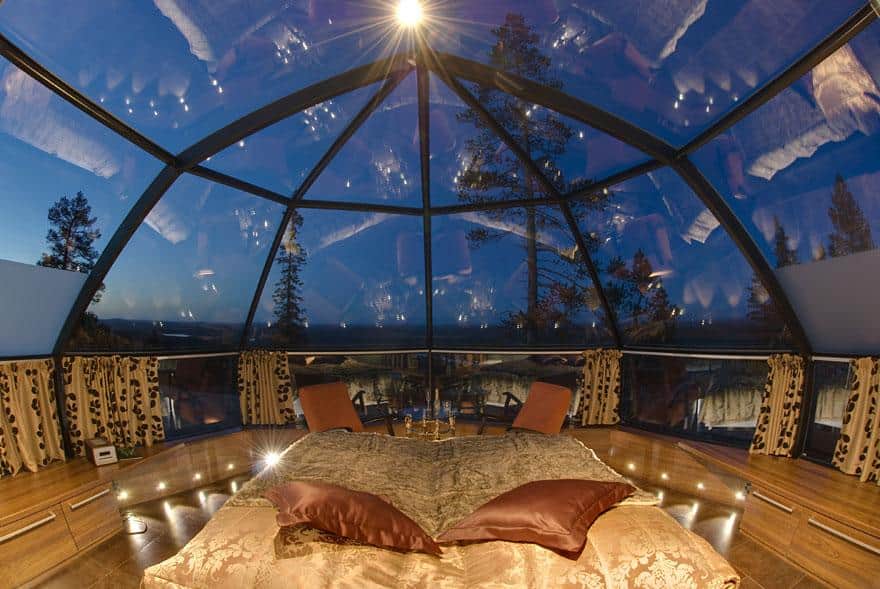 This place is quite popular on the internet with it's unique glass igloos and wood log cabins. The hotel Kakslauttanen offers an exclusive inside-while-outside winter experience. It allows you to enjoy the beauty of the frozen forests and winter auroras while sitting inside in a safe and warm inside your own comfy bubble.
Ladera Resort, St. Lucia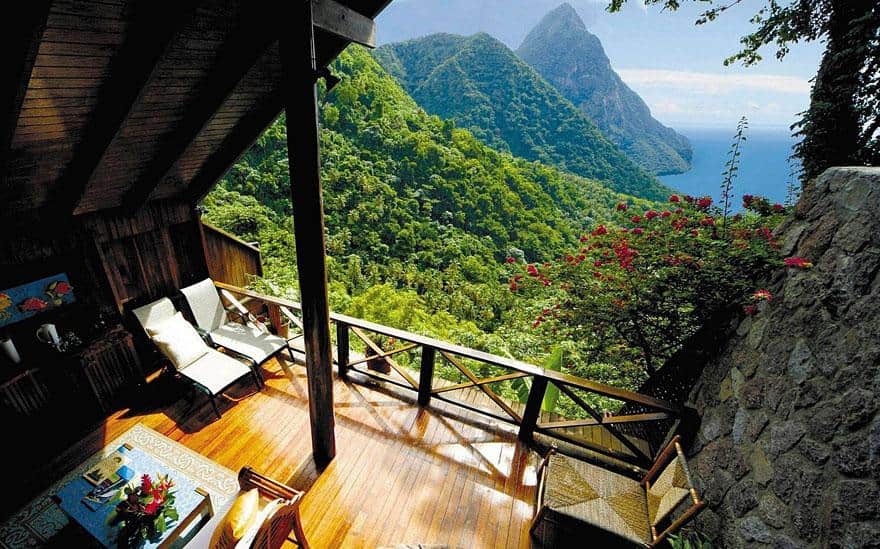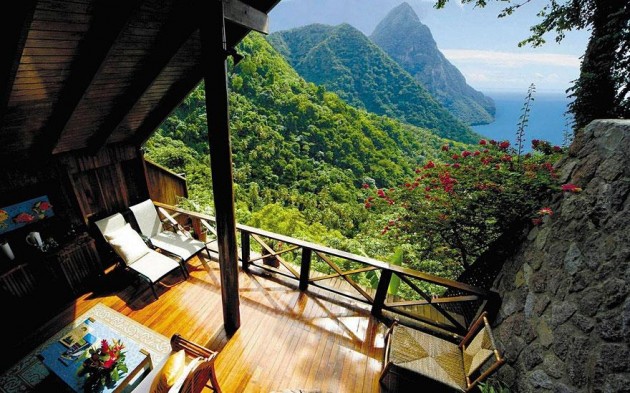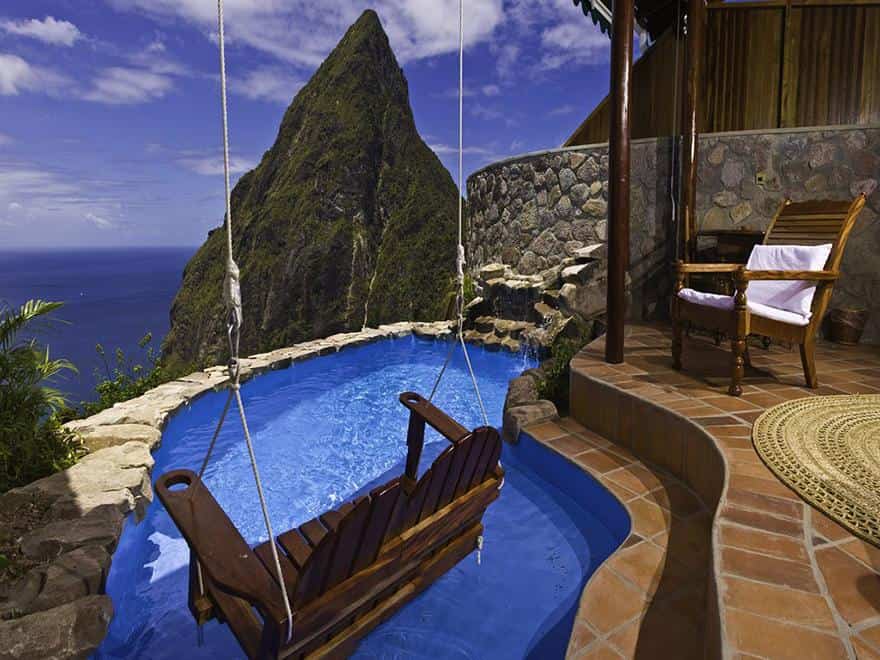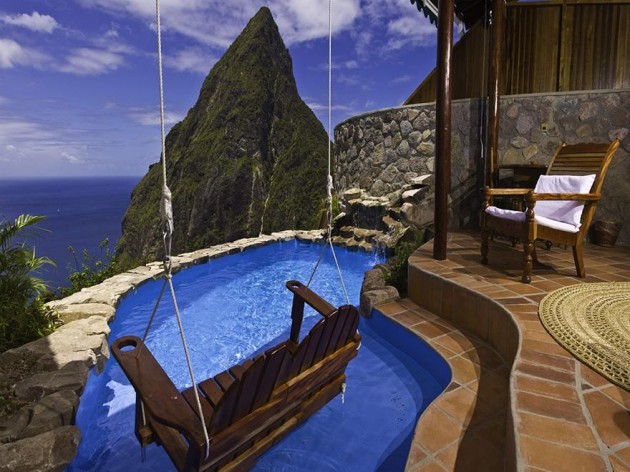 If you are looking for a nice place to spend your vacation on the Caribbean Islands, then this place is the perfect spot for a wonderful Caribbean excursion. The Ladera Resort represents the intersection between design, luxury and ideal location.
Äscher Cliff, Switzerland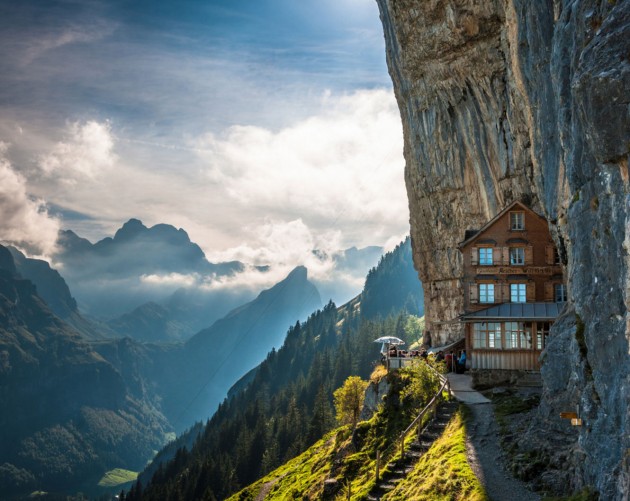 This place if for those who love a vacation where they don't have to sweat from the warm weather, but instead enjoy the fresh air and high altitude.
Icehotel, Jukkasjärvi, Sweden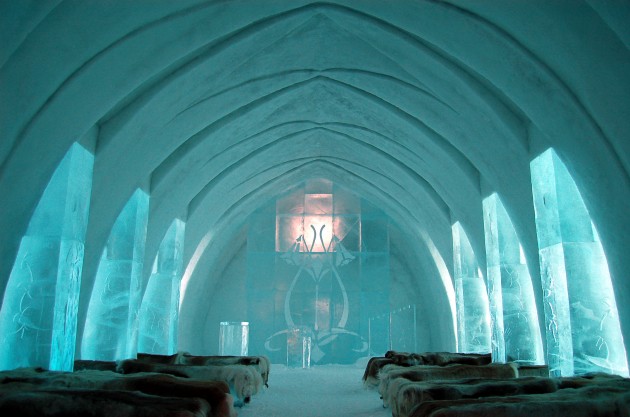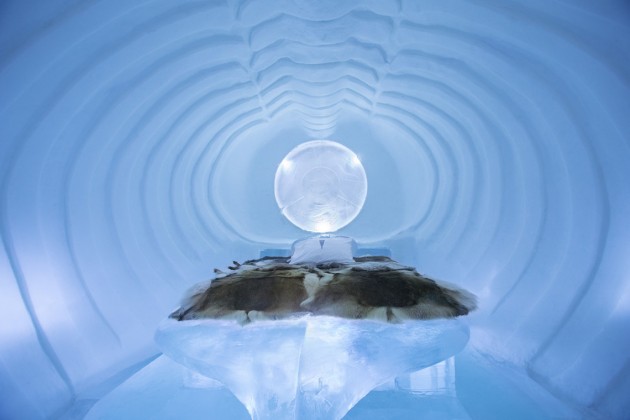 Being one of the most extraordinary hotels around the world, the Icehotel does actually justify it's name. It's built from ice and everything inside is from ice as well. Staying in this place is like staying embedded into a piece of art.
Cocoa Island Resort, Maldives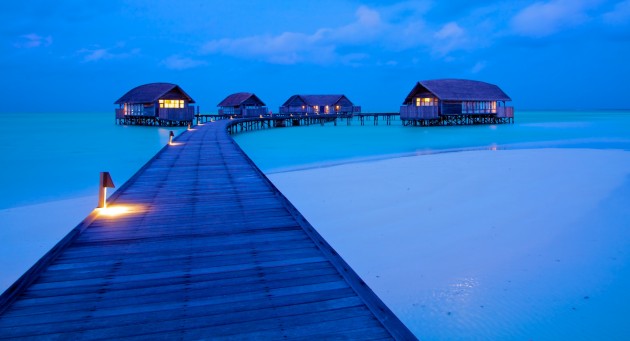 The Maldives are knows as one of the top destinations for romantic vacations and it sure does stand by it's name.
Cocoa Island floats as a cluster of 33 over-water suites, so that you can jump in the water whenever you feel like it.
Burj Al Arab, Dubai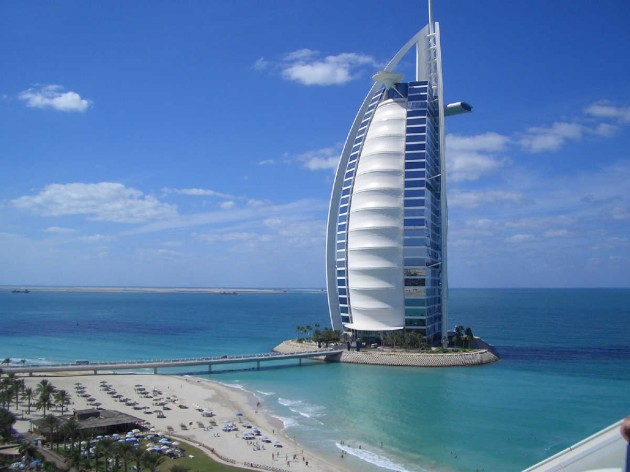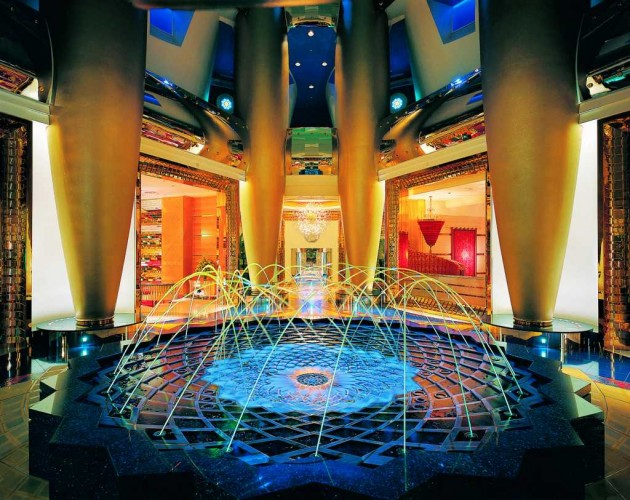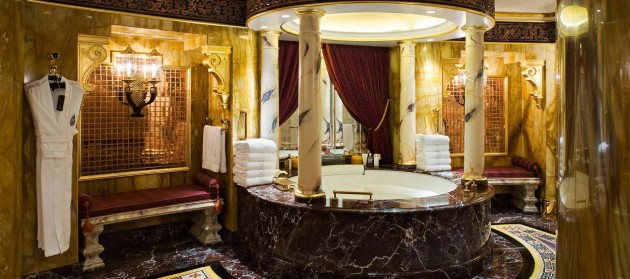 This place definitely deserves to be called the most luxury hotel in the world, which should be fairly easy to conclude after taking a look at the images. It is also one of the tallest hotels in the world which sits on a private, manmade island about 1,000 feet offfshore.
Treehotel, Sweden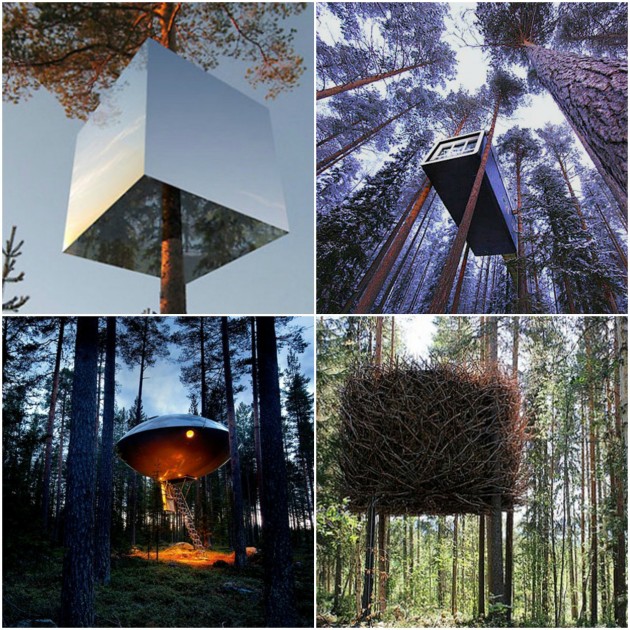 The Treehotel in Sweeden, is, well, a hotel on a tree just as it's name hints. It is built into various styles and has a variety of rooms in different styles such as: Mirrorcube, Cabin, Bird's nest, Blue Cone, UFO, Tree Sauna and Dragonfly which offer a unique experience in the Swedish forest.
Phinda Homestead, South Africa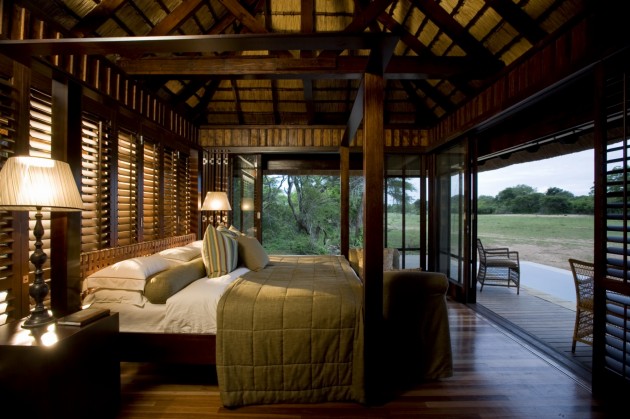 Although it's small in scale, this place is utterly luxurious. The Phinda Homestead is built as a family-sized lodge situated on a private game reserve within the KwaZulu-Natal region of South Africa which offers a unique wildlife experience.
Emirates Palace, Abu Dhabi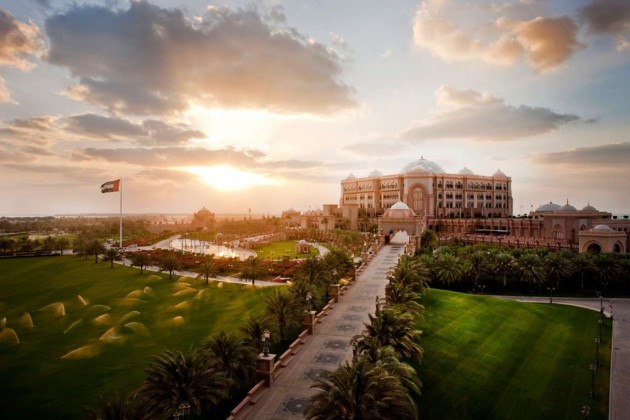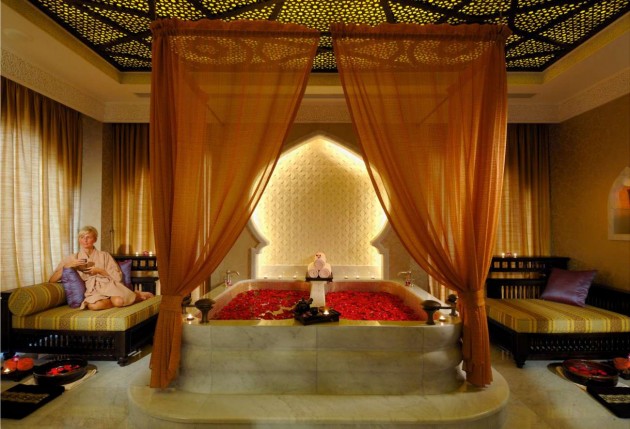 Part of the Kempinski Group of hotels and resorts, this is a seven-star property which also ranks up as the second most expensive hotel ever built.
Conrad Maldives Hotel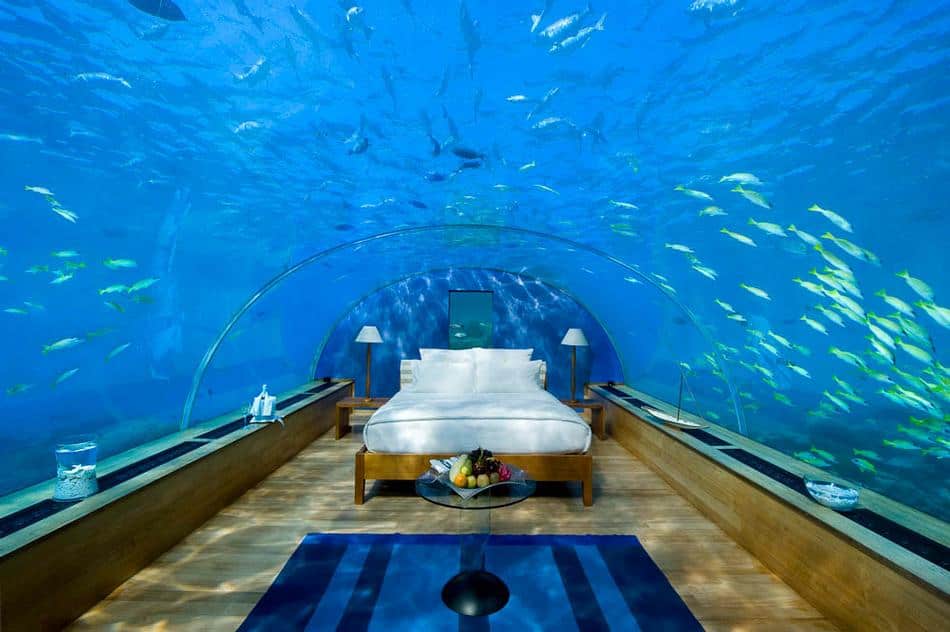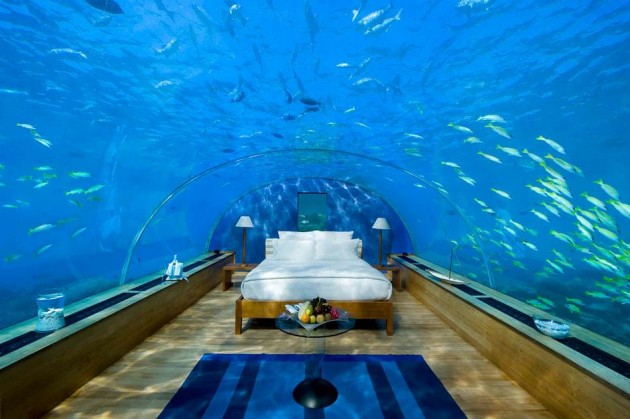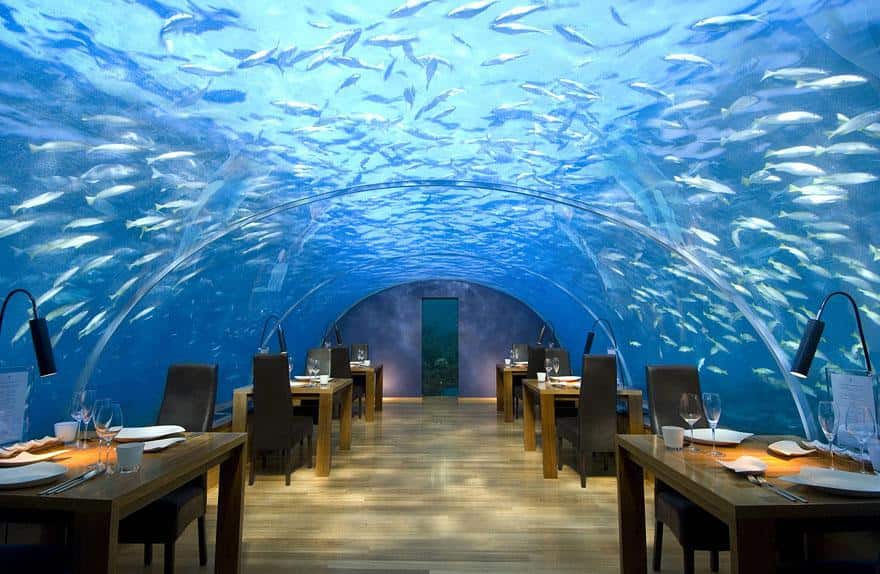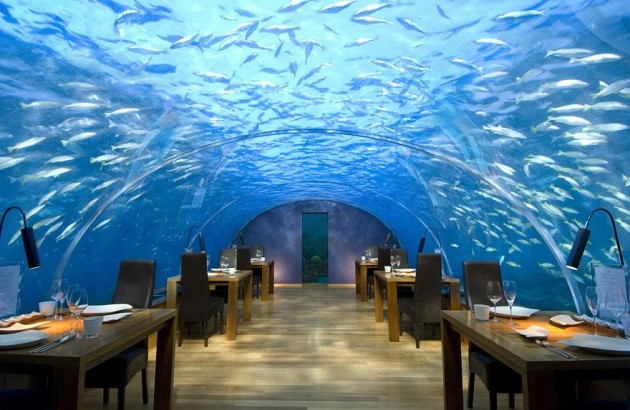 Pretty sure this hotel is the definition for paradise on Earth for a lot of people who love to go on a calm place and relax by enjoying nature. Well this hotel offers exactly that, except that in this case, you are under the water and can freely observe the fishes around you while eating or laying down.
Alpina Gstaad, Switzerland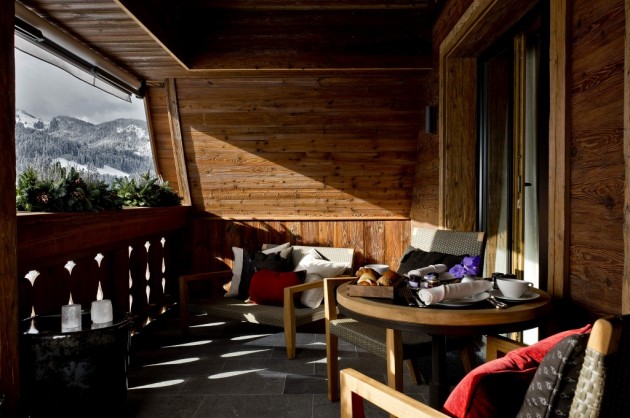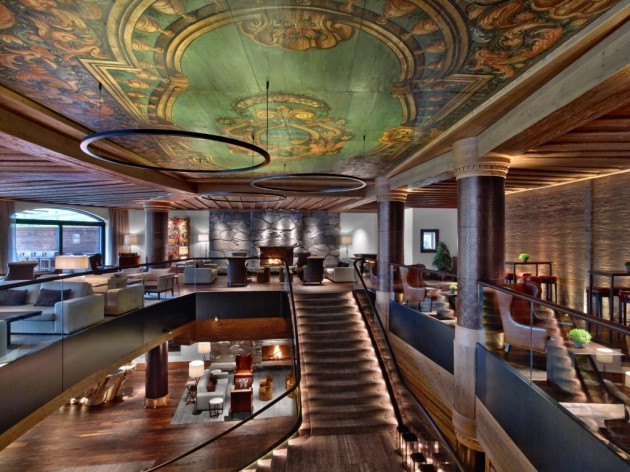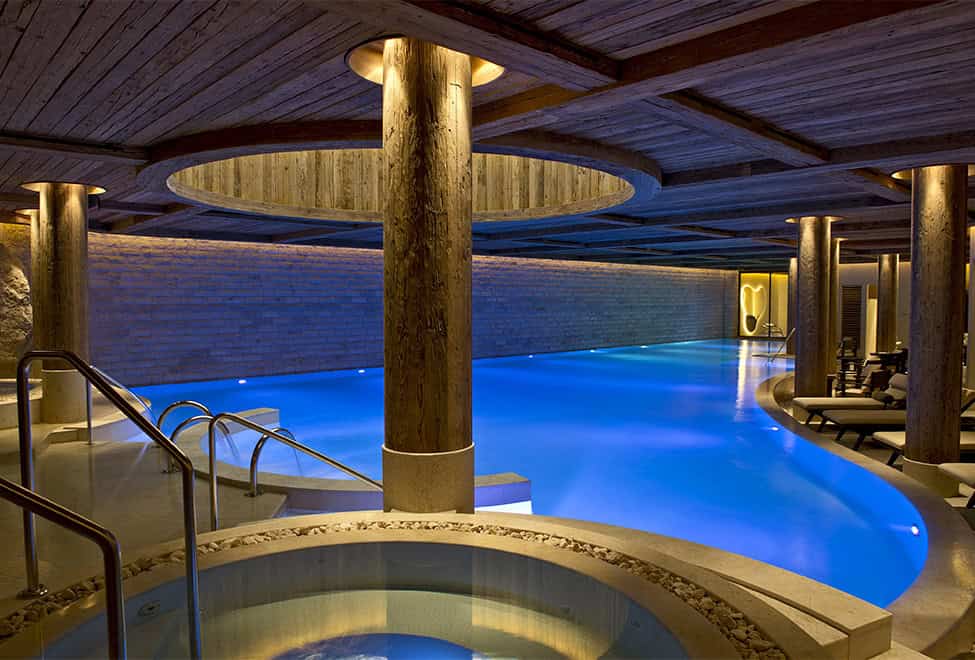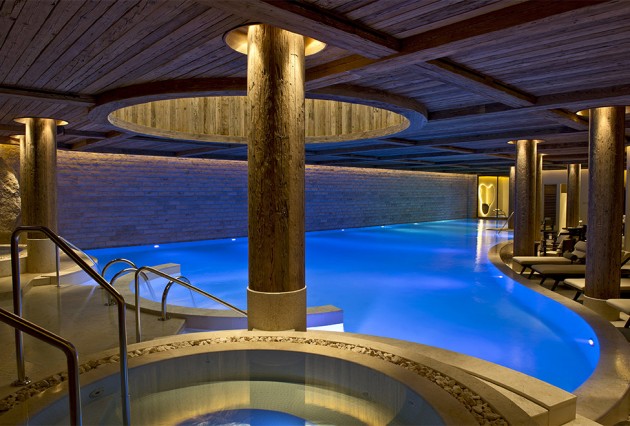 This resort is located in the Swiss ski village of Gstaad, which is one of he top resort areas in the Alps. This resort offers luxury accommodation, but it's real trait is the view from the balcony which can't get much better.
Gamirasu Cave Hotel, Turkey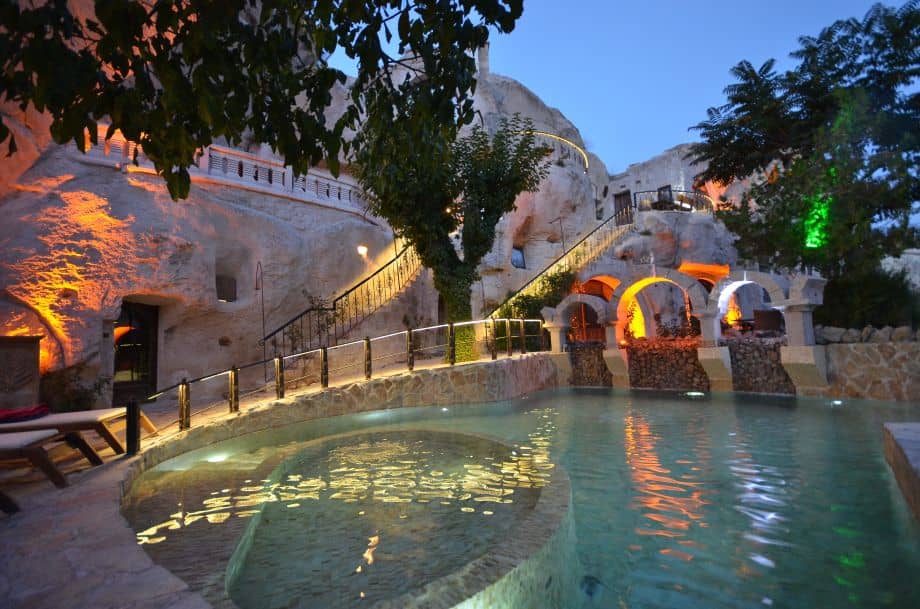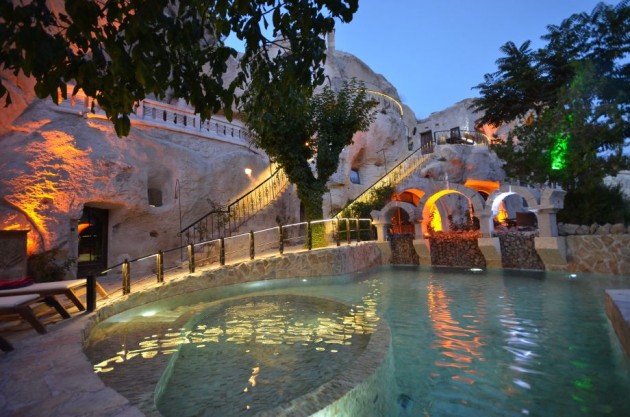 0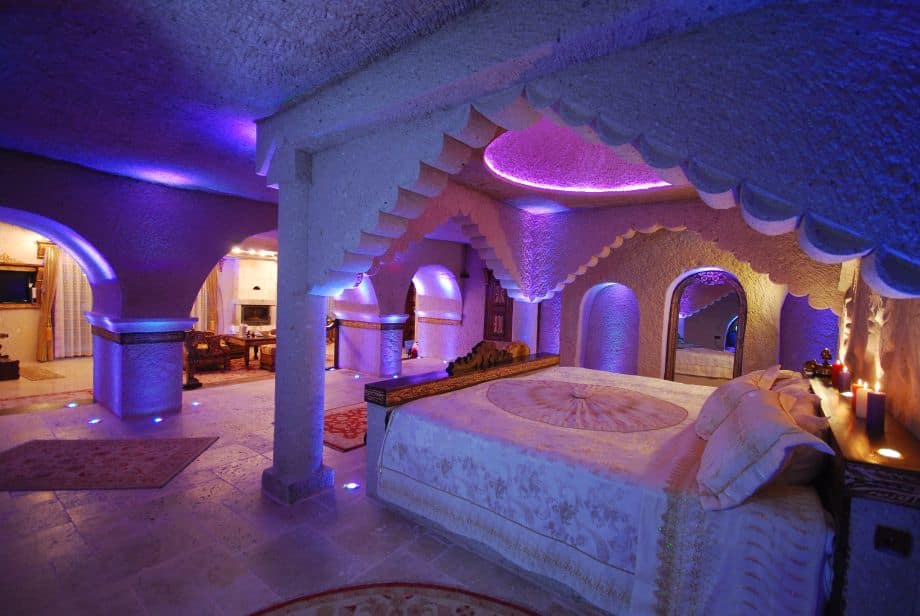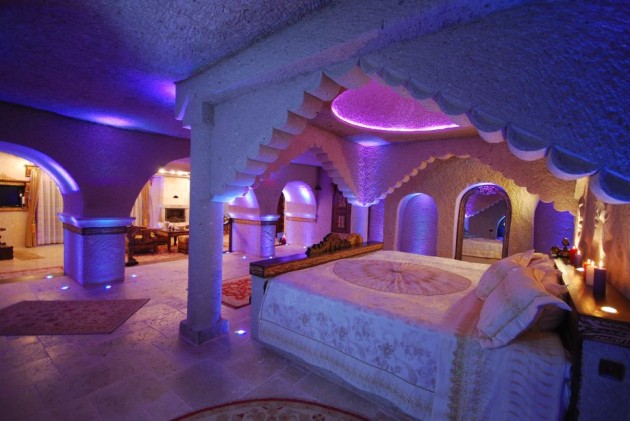 This outstanding hotel is located in the Cappadocia region in Turkey. It's built into an area full of caves which has been used as a monastic retreat ever since the Byzantine area and is now renovated into a hotel.
Panchoran Retreat, Bali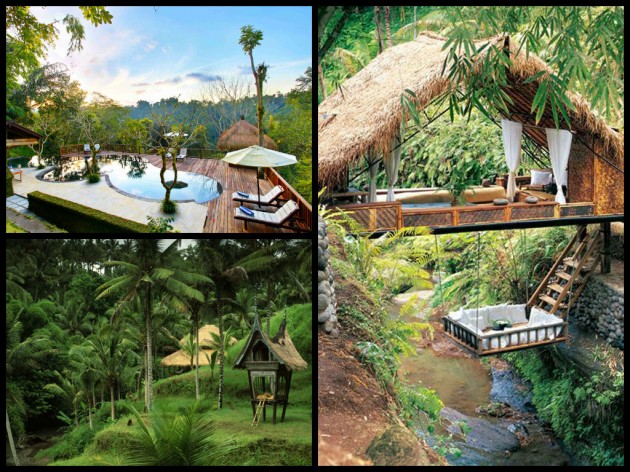 Embedded into the Balinese jungle by the Irish designer Linda Garland, the Panchoran Retreat is a blend of an art project, resort and ecogaren.
Viceroy Hotel, Bali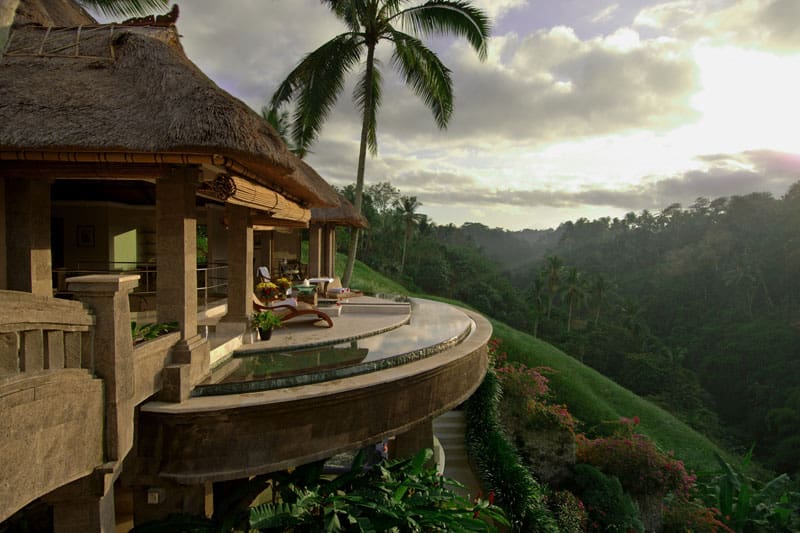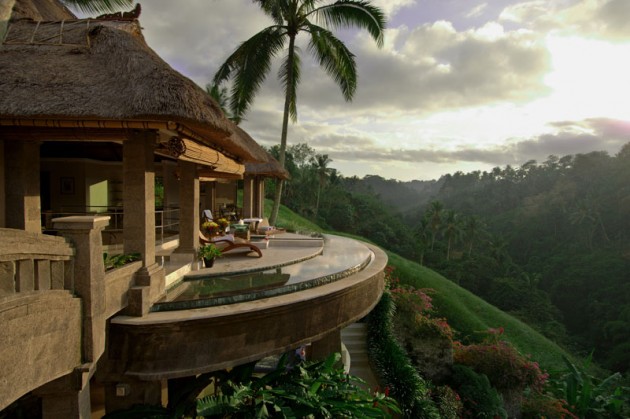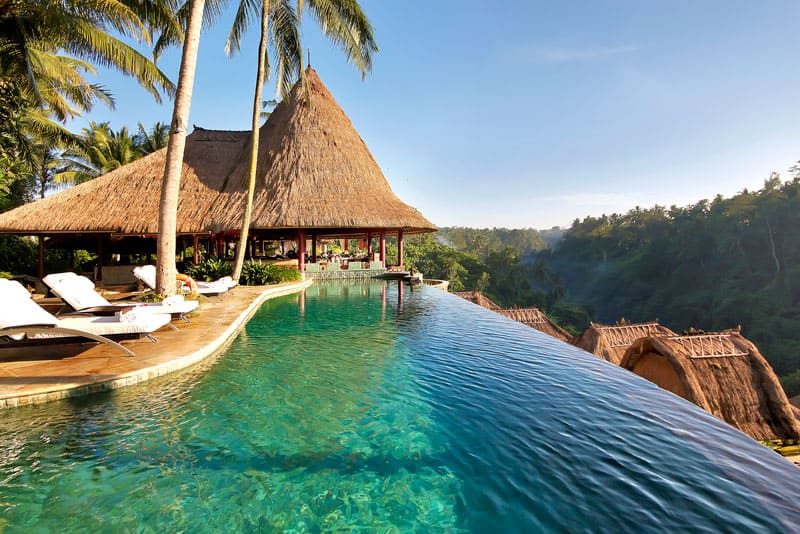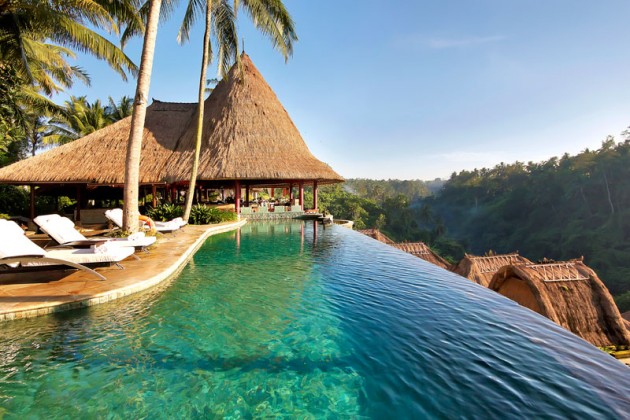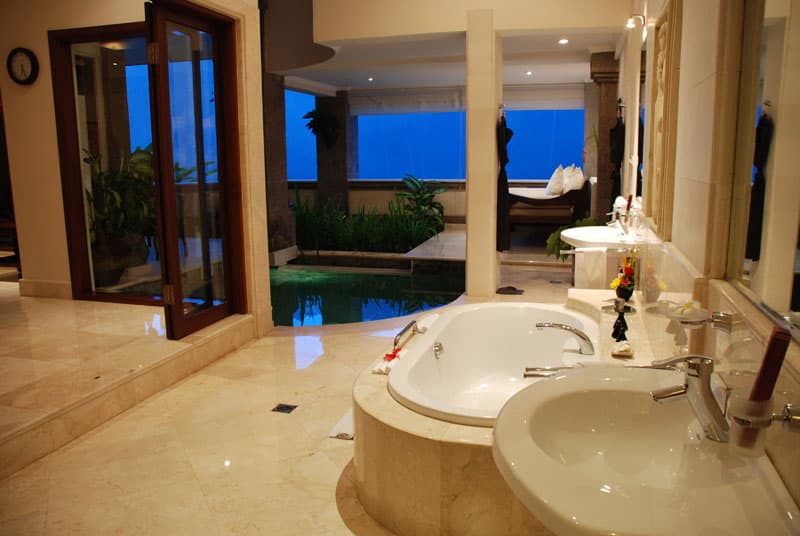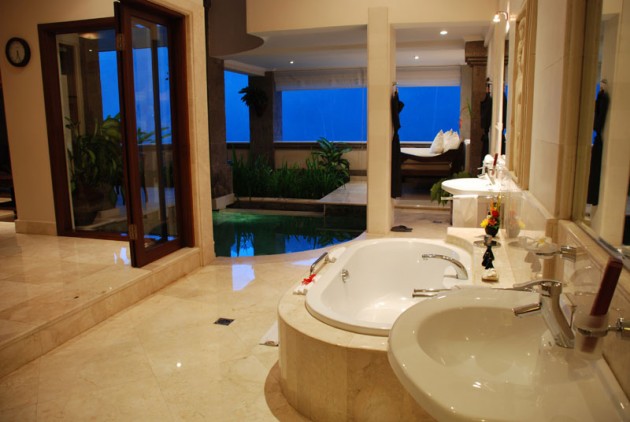 Heaven on Earth is probably located in this resort in Bali, which is a prime location for a wonderful and calm summer vacation with a lot of ways to enjoy nature, while staying in a luxury environment.
Sofitel So Bangkok, Thailand
With a touch of French elegance and a luxury modern Thai setting, the Sofitel So is decorated to reflect each of the five Chinese elements (water, earth, wood, metal and fire). The rooms are looking out over Thailand's capital city.