When planning to rent out your property to vacationers and short-term renters, your focus should be on providing an exceptional UX. A great user experience is likely to get you rave reviews and ensure consistent bookings to maximize profits from the property. In addition to the delightful decor, you should also add essential amenities that your guests are sure to appreciate. Design your home to be warm and inviting, but also make sure that the appliances and furniture are durable. Check out these vacation rental interior decor elements that you must incorporate to attract repeat guests.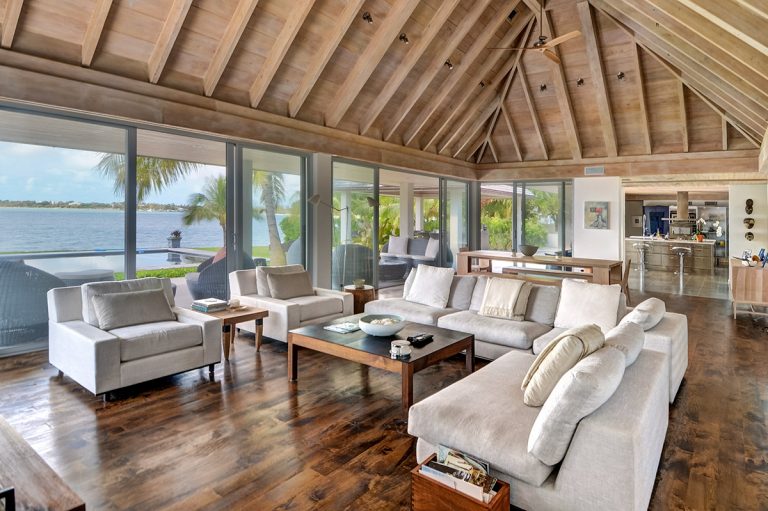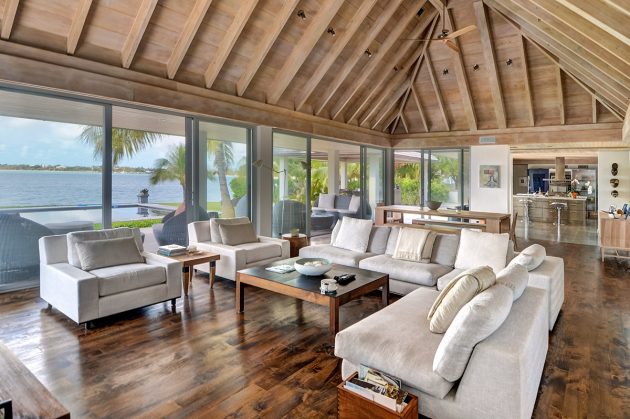 1. Balance Adequate Furniture with Open Spaces
Set up plush sofas in the living room for relaxing at the end of the day, along with a recliner or two. At the same time, ensure lots of open spaces for walking around and perhaps, getting down on the floor to play with the pets and kids. Pushing the furniture against the wall gives the impression of spacious living spaces that guests would prefer. You'll also eliminate the risk of trips and falls. Invest in smaller coffee tables that you can place beside the couches instead of in the center of the room. Always pick out a theme that appeals to you and start by selecting a focal piece and working around it.
2. Go With Neutral Color Schemes
When painting the walls and picking out design elements, go with neutral colors that are pleasing to the eye. Lighter hues make the interiors look airy and roomy, while darker shades add to a feel of style and elegance. Blend colors like taupe, ivory, khaki, and beige with charcoal gray, gold, and black to make a statement. Leaning on accent walls with textured paint or wallpaper highlighted with molding is another great idea. Expert designers also suggest doing up rooms in shades of blue to make the ambiance soothing and tranquil, or clay-toned pink with rose gold for a luxurious feel.
3. Choose Stain-Proof Upholstery
Expect that there will be lots of mud stains, food smudges, and beverage spills on your furniture. So, pick out upholstery that is resistant to dirt and marks. Fabrics like leather, rexine, Olefin yarn, acrylic, and microfiber are known to repel staining and are easily cleaned with soap and water. If changing the fabrics is not an option, invest in spray-on treatments to fortify the material. Add a bunch of throw pillows with slipcovers in bright colors to liven up the space and perhaps, a couch blanket or two. You could simply remove the covers and blankets and wash them to refresh the home for your next guest. When they get worn out, replace them with new ones.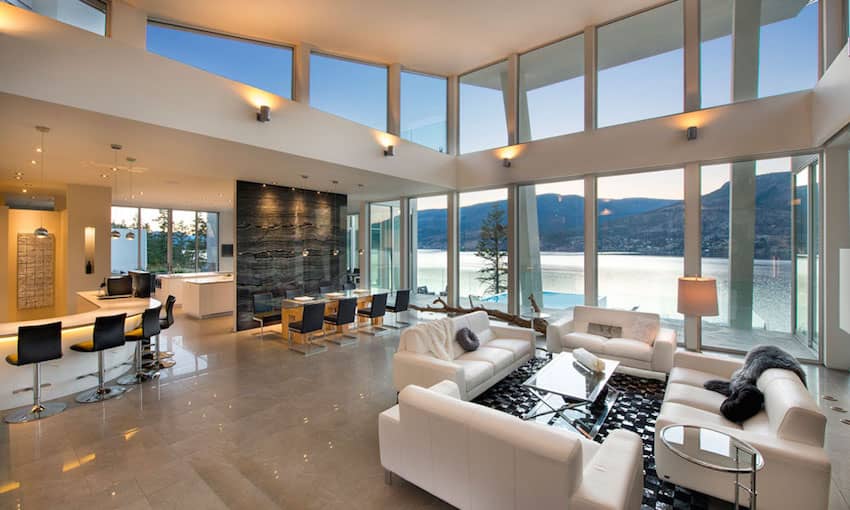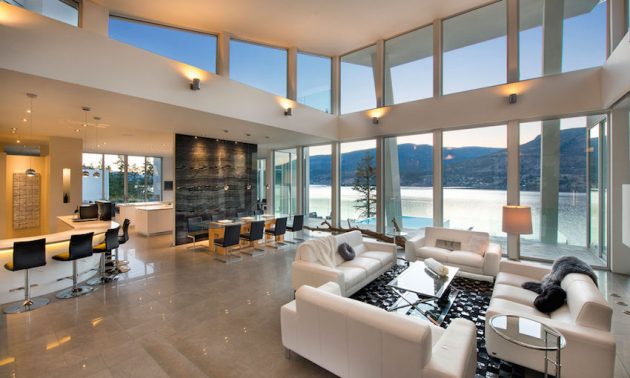 4. Get Break-Resistant Decorative Items
Even the best and most responsible guests have accidents, which is why you might want to avoid getting fragile ornaments to decorate the place. Avoid china and glass, and go with wood and metal. Wall art is advisable since you can hang it up and away from high-traffic areas. Instead of family pix and photos, you might want to get a custom house painting and framed images depicting the most interesting places and attractions in your city. Your guests could be inspired to visit them, and most importantly, the art will adorn the interiors without making them too personal.
5. Upgrade the Kitchen
Most vacationers and business travelers hope to cook their meals in the kitchen, and they're sure to appreciate updated appliances and amenities. Your kitchen decor should include a fridge with an efficient freezing section to store food. Aside from the typical cooktop, dishwasher, microwave, and oven, install a coffee maker, blender, and food processor. Having an adequate supply of silverware, knives, and cooking implements is sure to impress your guests. Keep a close eye on the flatware and chinaware, replacing them whenever they start to look chipped and cracked. When scheduling routine maintenance after each check-out, request the cleaning service to pay special attention to the kitchen.
6. Upgrade the Bathroom
The bathroom is next on the list of priorities (after the kitchen) for vacation renters. Your guests will expect to see neat and clean spaces without any traces of mold, damp, or dirt. Enhance the customer experience by investing in soft, fluffy towels, hand towels, face towels, and washcloths, preferably in microfiber for quick drying. Place high-quality toiletries and plenty of toilet paper along with room fresheners and indoor plants. If your bathroom does not get natural sunlight, you could go with faux foliage that won't require much care. Consider installing a walk-in bathtub for the convenience of kids and guests with mobility challenges.
7. Welcome Pets and Four-Legged Buds
Close to 78% of vacationers prefer to bring their furry pals on trips and getaways. And, they're looking for rental accommodation that accepts pets. If you wish to ensure consistent bookings, you'll offer a pet-friendly rental. An essential feature is a segregated section in the house where pets can be settled in and left while their owners indulge in activities or business meetings. Install pet gates and place a lovely bed and blanket to keep them comfortable. Also, adorn the space with pet portraits, toys, and treat dispensers and make sure to advertise this amenity when you list your rental on top platforms like Airbnb, TurnKey, VRBO, House Trip, and various others.
8. Enhance Sleep Quality
Providing a great sleep quality will ensure repeat customers and favorable reviews. Make that happen by investing in a high-grade mattress, good quality sheets, soft duvets, and a selection of pillows. Add to the inviting feel with nightstands, table lamps for reading, and drawers for storage. If the bedroom faces east or south, install blackout curtains for guests wishing to sleep late on vacation. Extra soft cushions and lots of hangars in the closets are other add-ons your renters will appreciate.
9. Organize Child-Friendly Spaces
Work out in advance if you intend to accept kids and advertise the rental accordingly. Include features like child-proof gates at the top and bottom of the stairs, a crib, and secure play areas. If you have a yard, set up a swing set, sandbox, and other accessories where your little guests can stay busy for hours while their parents do chores, cook meals, and organize the laundry. Also, install safety nets on the railings, metal gates for the fireplace, and locks on the cabinets, drawers, and bathroom toilets.
10. Streamline the Rental Booking Process
When offering your home to renters, you want to make the process streamlined without issues like overlapping bookings and missed emails and texts. If you've listed your place on multiple platforms, staying on top of inquiries and cleaning and maintenance schedules can be challenging. The lack of efficiency can take away from the customer experience. This is why you should invest in short-term rental software. This application has several features like enabling keyless entry, posting images, publishing reviews from happy customers, and accepting payments. You can also integrate social media with your account to know how your guests view your rental.
Making the extra effort to ensure that your guests are comfortable in your rental can go a long way. Add amenities, facilities, and accessories for a great customer experience, and you're sure to have regular bookings.