Home renovation, home improvement, or remodeling is the common practice of making additional features to a home. The practice can focus on upgrading the home exterior and interior, adding a swimming pool, landscaping and gardening, and other things that help improve the value of your property.
Some homeowners renovate their homes to make their properties more appealing to buyers. Aside from improving their houses, homeowners who are planning to sell their property also ask help from real estate investment companies like Leave The Key homebuyers to speed up the closing of the sale.
Many homeowners are doing it, but why exactly is renovation necessary before selling your home? Do home improvements really translate to high income in the real estate market?
Read on to find out why you should renovate your home before selling it.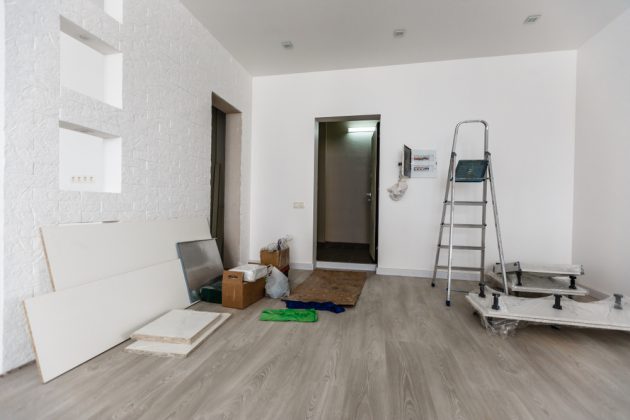 Home Buyers Want Fixed Up Homes
Fixer-uppers or fixed up homes—which one do homebuyers prefer? This is a common question that many homeowners have in mind after thinking of listing their homes for sale.
A fixer-upper is a property that requires redesign. Meanwhile, a fixed up home is ready for occupancy.
If your main goal is to put a more significant price to your property and speed up its sale, a fixed up home would be the right choice.
Here are the reasons why fixed up homes are better than fixer-uppers:
Most buyers don't want to buy a home that needs remodeling. That's why you have to remodel your house first before reaching out to prospects. Make sure to make your renovation efforts both beautiful and economical.
If a house looks like it needs some renovation, buyers tend to worry that the repairs involved will cost more than what they have expected.
Most buyers who can afford a more expensive home want a property that is in move-in condition or ready for occupancy.
Fixed up homes have a better appeal in the market since they are completely renovated.
Buyers want to be wise with their spending decisions. Fixer-uppers may have a cheaper price, but fixed up properties offer more convenience and less additional costs.

Minor Renovations Attract Buyers, Too
Who says renovation requires significant upgrades in your home? This is not always the case. Attracting buyers does not mean you have to spend a lot of money to do a major remodel. It might not be wise to make a major improvement to your bathroom or kitchen if you're only going to sell your house soon.
Instead, you can start with less costly repairs like redesigning your patio or boosting your home's curb appeal.
Below are some tips for you to ponder on when it comes to minor renovations:
Assess your requirements – Look for a critical area in your property that may cause prospective buyers to walk out your door. Once you identify these problem areas, renovate accordingly. Your home does not have to be fully upgraded; just assess your requirements and do the necessary fixes.
Be specific – Set your goal and budget then wisely choose one or two areas that you can renovate. Your remodeling effort should align with your goal to increase your chances of achieving the results that you want.
Get professional help – If you are not sure about where to start, you can always outsource the renovation work and get the advice of a renovation service provider.
An Old House That Needs Fixing Won't Sell
As already mentioned above, minor fixes are enough to sell your property fast. Moreover, such renovations increase your property value, too. For that reason, it's critical for homeowners to address areas that need repair, especially if they are easily noticeable.
Check if your home has one of these problems below.
Poor ventilation: Check if you have over-sealed your home. Saving energy is a good idea, but it shouldn't be at a level where the ventilation of your home gets compromised.
Flaws on exteriors: Check if your exteriors, including wall surfaces, doors, and windows, have flaws. Defects on these parts of your home may result in problems with air and water penetration.
Plumbing conditions: How's the status of your plumbing system? Check if incompatible and old materials exist. Also, check if there are waste lines and faulty fixtures.
Electrical wiring problems: Check if you're experiencing faulty electrical service in your house. If you find potentially dangerous or poorly done wiring connections, fix them up as soon as possible. Safety is valuable for any home.
Damaged roofing: Check if your roof's shingles have damages that may cause leaks.
Conclusion
Remodeling your property to make it more enjoyable and functional is always worth it, especially if you're planning to list your home for sale in the real estate market. Home remodeling does not always mean you have to renovate every part of your home or do a full upgrade. Sometimes, all you need is a simple fix of a broken area of your property and a new coat of paint to brighten your property's future on the market.