Modern buildings are stunning with superior builds due to the finest construction materials used. Before a beautiful building is built, there are various stages involved in planning and construction. That's why you need to be guided accordingly to make important decisions when it comes to the requirements you need to prepare in building construction.
In this post, you'll learn more about the things that happen before a building is actually built.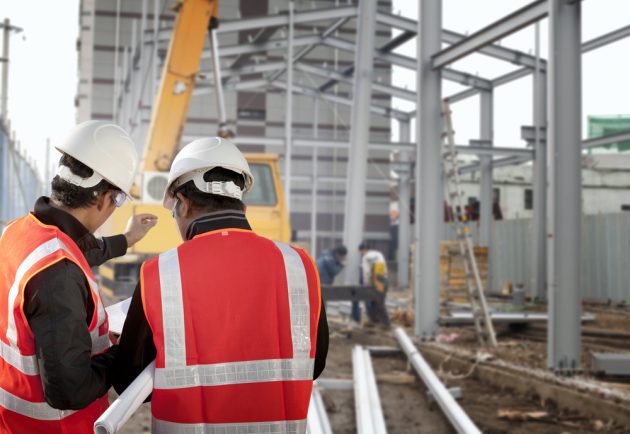 Construction Planning
When it comes to construction planning, the focus includes defining work tasks, choice of technology, and estimating required resources. It also includes setting timeframes for individual tasks and identifying interactions among various work tasks.
A construction plan becomes the basis for budget planning and formulation of the work schedule. Construction plan development is a critical task due to the technical aspects, and organizational decisions should be sound for a successful project.
Use of Earthmoving Equipment
Make construction jobs safe, easy, and quicker using construction machines or equipment. Before erecting a building, the ground needs to be dug, and heavy equipment is used to dig the earth. Earthmoving equipment shift massive amounts of soil, rocks, and dirt, and dig landscape areas and foundations.
Earthmoving equipment includes compressors, loaders, trenchers, wheeled loading shovels, motor scrapers, bulldozers, backhoes, skid steer loaders, motor graders, and excavators. Excavators are also called diggers, which usually need changes in the tracks and undercarriage parts. When it comes to providing high-quality tracks and undercarriage parts, you have to find a trusted and reliable supplier, such as Fortis Tracks.
Here are the different types of earthmoving equipment and their details:
Backhoe Loaders: These are a combination of a loader, tractor, and backhoe. Backhoe loaders are used to dig hard materials, like compact earth, move supplies and dirt, and lift heavy loads.
Loaders: The two types are wheel loaders and track loaders. This type of construction equipment lifts pushes and moves dirt and supplies on a larger scale with a larger capacity. To distribute weight evenly, they have tracks to make loaders less likely sink into soft ground.
Motor Grader: It has a blade located at the front and rear axles. It is used to move a small amount of soil or snow and level ground to add more layers.
Skid Steer Loaders: Size matters when it comes to skid steer loaders, and they have various attachments used from lifting to moving.
Wheel Tractor Scrapers: This type of earthmoving equipment collects dirt and has a sharp edge used for ground digging to make it loose.
Building a Good Foundation
A good foundation provides support for buildings, houses, and other structures. It involves digging and transferring layers of rock and soil. The engineer and architect will design and develop a suitable foundation plan to take care of soil quality and load requirements. Also, the engineer considers influencing factors, such as seismic, soil settlement, and other local factors during the designing stage.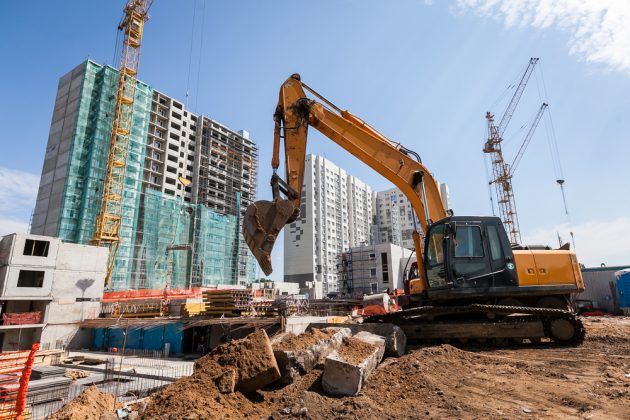 Block Work and Joinery
After the foundation is built, the next step would be wall construction with hollow blocks, red bricks, cement blocks, or laterite. Walls are usually built up to "lintel" level or the top level of windows and doors.
A lintel concrete beam is cast across the building, taking the building load and transferring it to the foundations. The lintel beams are flush-built with the walls, adding structural stability to the building. The "load bearing" structure bears the load of the building where the walls are built on the top portion of the foundation.
Slab Casting
The next stage of constructing a building is roof slab casting. It includes providing shuttering to support and hold the concrete cement when poured. A criss-cross framework reinforcement steel is positioned over the shutter before pouring concrete.
The steel provides concrete retaining support, which is a mixture of river sand, cement, blue metal, and special additives. The slab is cured for several days. After the curing period, the first floor walls are raised, and the entire process is repeated.
Plastering
Before plastering, the routing of plumbing and electrical cables are recommended. It is important to plan the electrical and plumbing points to save time and effort. Also, cut brickwork as necessary.
Finishing Work
It is the final stage of constructing a building. The finishing work includes carpentry, electrical and plumbing fittings, tiling, and painting. These tasks can be performed in any order depending on the work progress. Also, putty work for texture painting, smooth finish of the walls, and waterproof painting can be taken up during this stage.
Conclusion
Now you have a clear idea of how a beautiful building is constructed. It starts with creating a detailed plan, using earthmoving equipment to prepare the site, building a good foundation, blockwork and joinery, slab casting, plastering, and finishing work.