There is so much to think about when it comes to designing your own home. So it should come as no surprise that when you're building from scratch, or simply just renovating or redesigning another home, that there can be some overwhelm. It can be quite easy to overlook some key elements that add up to make a big difference to the finished design. The budget is something that you will have to bear in mind, as well as timeframe, materials, and thinking about who is going to actually do the work, yourself or others.
A variety of elements need to come into place in order to make this happen for you, and get your home looking just as you would like it. There can be some restrictions on what you're able to do, from looking at the resale HDB price if you are moving somewhere new, to the costs and other elements that are associated with buying a property in the first place. So with all of that in mind, here are some things that are important to remember as you design your home and have it looking just as you want it.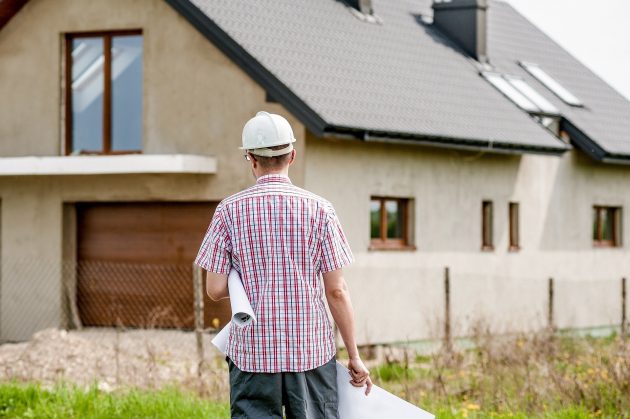 Budget for more than the construction work itself
The design that you choose for the home, or the decorating or renovations that you will choose are going to be heavily considered and dependant on your budget. However, you need to remember that ideally, you should factor in more costs than just the construction work itself or the materials to do the work. There are a number of other aspects that can be added on. So it is important to think about some other elements when you think about your budget. There could be things like exterior landscaping to think about, as well as costs like insurance.
There can be a number of fees associated with buying a house, designing a house, or renovating a house, from fees for your local authority, to site fees and survey fees. The cost of some of these elements can be quite accurate to predict, as some of them will be set fees, such as planning permission fees. Others will need to be guessed, so that is worth considering.
Reduce noise
When it comes to home design or renovations, sound and how easily it can travel is something that can get forgotten about. Any unwanted noise can be something that is a common problem for many, especially with the level of entertainment technology and gadgets that we use in the home. That is why it is important for your home to be robust, and designed with sound-proofing in mind.
Sound does tend to travel more easily to rooms below you, which means that any second floor rooms or things like attic space can be quite noisy. So using it as a playroom or as a room for the family member of the family or household who is the loudest, is not the wisest of ideas. Open-plan designs are also going to make sound travel more easily. So if you wanted to have a space that was quieter, but still works with the open-plan theme, then having a 'snug' or a separate living room can be a good idea, to give you an area of peace and quiet which can be needed.
Storage solutions
A lot of complaints that come from homeowners, especially with newer build homes, is that there is a lack of storage space. It can be hard to think about how much you actually have and actually need to store, so if you are designing your home, or renovating and changing up a few rooms, you can think that you're designing enough. If you don't want to have to get rid of a lot of your things, and don't want your garage to just be full of things that don't fit in the house, then you need to think about storage solutions, and then think about it some more.
Try to think about some storage for every room in the house. A lot of storage solutions and space can be tied into the existing design plans or renovation plans, at no real extra cost. But it does need to be added in or it will get forgotten about. Built-in storage can be helpful as it can help to extend the height of rooms in the home, and can also play a part in becoming a design feature. This will make the whole design much more efficient than any free-standing drawers, for example. Think about each room and the use of each room, as well as what needs to be stored, and it will help as you think about the kind of storage space that you will need.
Home maintenance
There comes a point in the life of every home where things will need to be fixed or maintained. If your home is new, then it might not need anything major for a while, but it is still best to be prepared. You should think about your home's upkeep, and that can help you as you plan out your home design or renovations. As an example, some roof tiles or bricks in the home can last for a long time without needing any kind of attention or maintenance. However, if you choose other materials, then they could need maintenance more frequently.
Something like a high ceiling over an open stairwell, that comes with skylights, can look stunning. However, when it comes to maintenance, it can be tricky. Would you even have a ladder that high to simply change a bulb or clean the windows up there? Factoring all of this in is important when designing, as your home needs to look good, but also be functional and work for you.
Future-proof the home
You may be planning to live in your home for a long time, and have this as your 'forever' home. If so, then it is a good idea to have some flexibility with your design or renovations, so that there is space to change things and update the home as time goes on, and as the family expands. That is why it could be a good idea to think about already getting planning permission for something like an extension, that can then be put together at a later date if required.