2013 has arrived, and with it have come some pretty exciting interior design trends. Now is the perfect time to start redesigning your living room ahead of the summer, whether you fancy just a few small changes or a total overhaul. With that in mind, I've put together a list of my favourite trends for UK living rooms this summer.
1) Blue and emerald
Let's look at colour first. The two top tones are set to be blue and emerald – not necessarily to be used together, though! – with blue as a wall colour, and emerald to accessorise.
If you're keen to redecorate with blue, you'll be pleased to hear that pretty much all shades are in fashion, which gives you lots of freedom to put your own stamp on the trend – as well as pick something that actually suits your space! An interesting option I heard about is picking two shades and going for a two-tone look, with the bottom half of the wall one shade and the top another.
Moving on to emerald, the key here is to accessorise well. You're best off choosing a neutral base colour and then using emerald to create a splash of colour, such as by adding cushions or lampshade in the hue.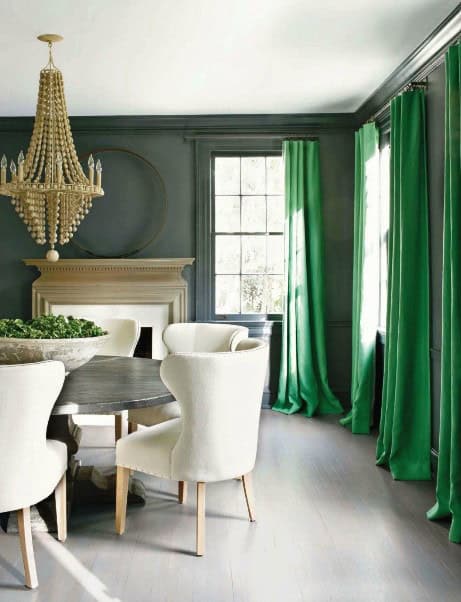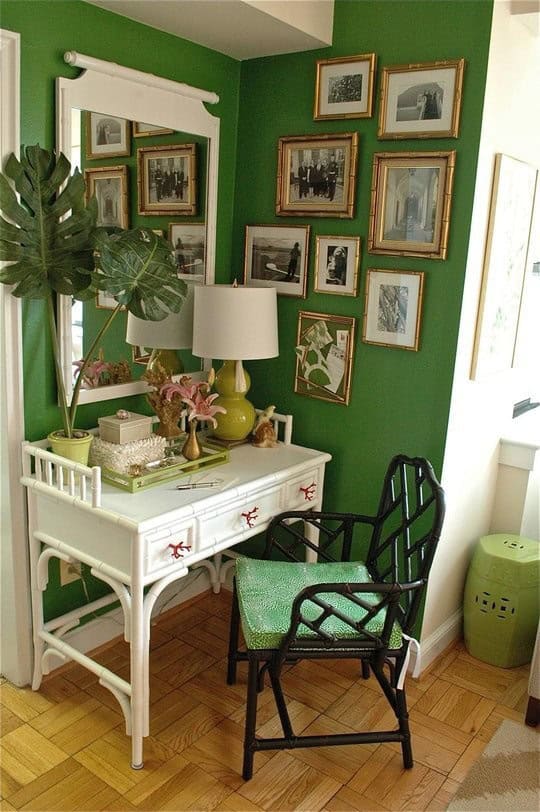 2) Natural materials
Another top trend for 2013 is using natural materials for an earthy, rustic look. Wood is the most obvious choice, which is good news because it's also a particularly versatile one.
For instance, you can kit out your living room with rustic wooden tables – after all, no living room is really complete without a coffee table – or go for a bigger commitment with wooden floors.
One of the good things about choosing wooden floors is that it gives you plenty of choice in terms of shade and finish, so you have the chance to create exactly the look you want. As there's so much variety, I'd recommend taking the time to look through all your options carefully and, if you're not planning on redecorating or buying new furniture, paying particular attention to what will work with your existing decor. You can get a good idea of the possibilities by visiting the Solid Wood Flooring Company website.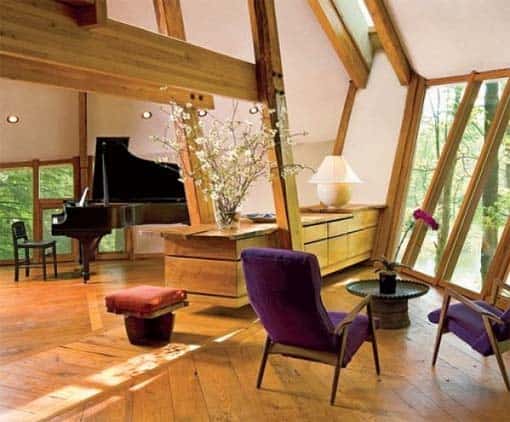 3) Patterns
Patterns are another fashion feature for 2013 – and, again, this is one that I think is pretty versatile. For example, if you're like me and not particularly keen on plastering your living room in a bold pattern, you can easily harness the trend by accessorising with patterns instead.
Cushion covers, stylish throws or even a patterned feature wall are all easy ways to make the trend work for you without going all out – though you can if you want! Just as a quick tip, if you like the idea of wooden floors, you should think about getting one in a herringbone pattern to tick two trend boxes in one go.
4) Botanicals
I thought I'd finish up with a trend that I think is particularly perfect for the summer months – botanicals. Yes, that's right, blooms are back in fashion – but you should take care to go for something quite simple and fresh looking, rather than loud and fussy.
While soft, feminine designs are definitely set to make a splash, you can be a bit bolder if you like – especially since bold graphics are also set to be big in 2013. Cushions, curtains and sofa covers are all perfect candidates for a floral makeover.