Gone are the days of uninspiring vinyl, lacklustre laminate and sad looking stick on carpet tiles. This is 2017 – and as the following five ideas go to show, it seems that the 21st century has truly arrived for the on-trend home and the flooring that features within it. Better still, these ideas are each suited for even the most modest of budgets. So, let's dive into this new era of flooring for our homes…
Hardwood Bamboo Floors


Hardwood floors outperform laminate every time – both in terms of durability and style; that said, anyone who's sought out a quote for both will realize that there's a big divide between the two options. Most recently, savvy consumers have discovered hardwood bamboo flooring – a solution that offers not only an extensive array of colour depths, patterns and grains, but that also provide for a more affordable alternative to hardwood oak. What's more, as bamboo is one of the fastest growing plants in the world, hardwood bamboo floors are also incredibly kind to the environment. Style and green credentials gained, whilst not costing the earth in terms of the environment or your bank balance, it's a win win.
Graphic Black and White Floors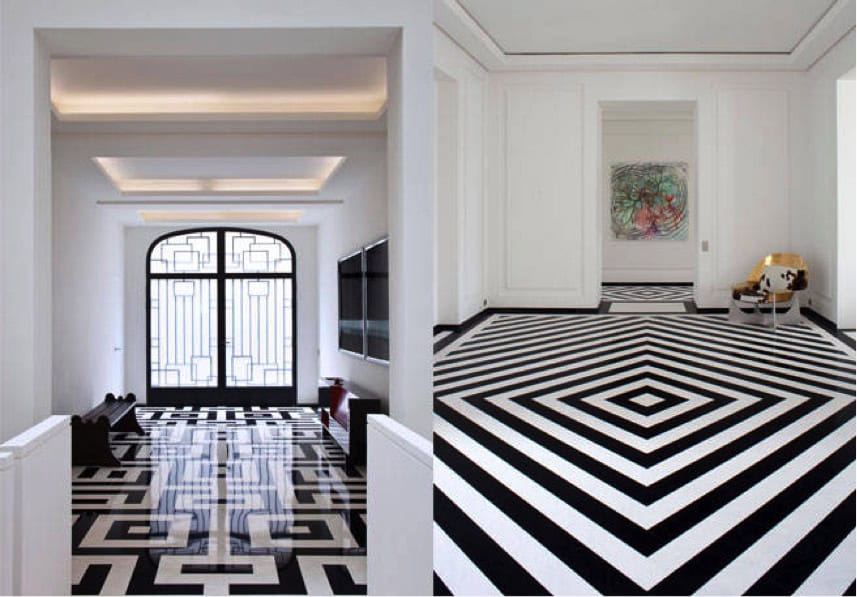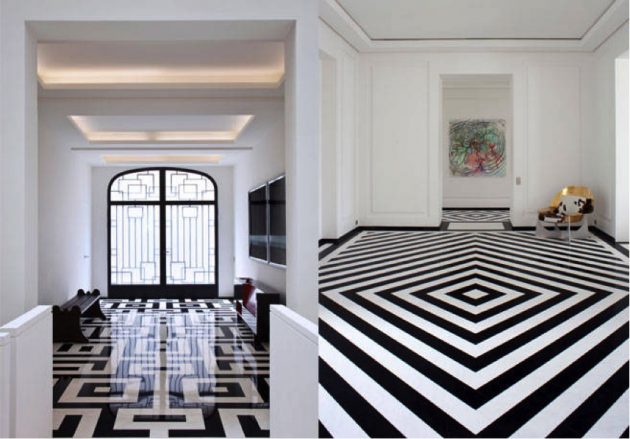 Bold, block colours of black and white are seeing a revival in the most stylish of homes – giving a nod to this year's emergence of art deco inspired interiors. Whilst these floors are going to make for a powerful pairing when teamed with the on-trend fittings that features matt black metal, others are naturally going to prefer an injection of colour for which 80's influenced block flooring makes for a brave direction.
Material options for achieving this look are wide and varied, and may largely depend upon your choice of pattern. Potential choices include: tiles, pre-printed vinyl, stone or marble.
Carpet Tiles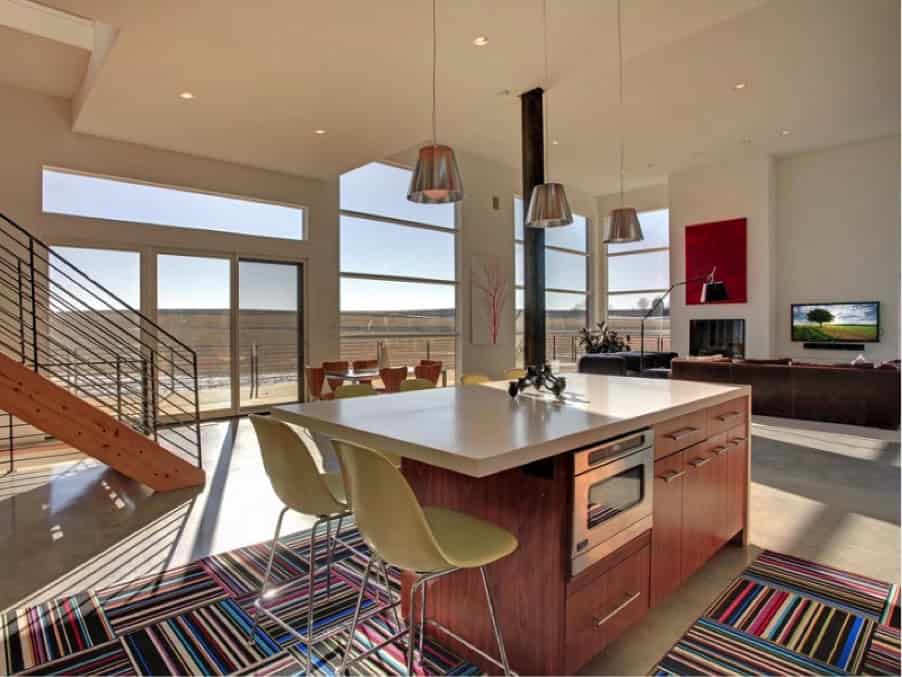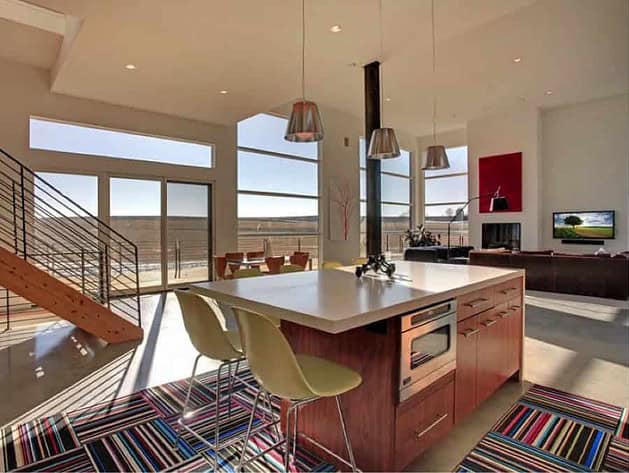 Carpet tiles of today are a far cry from what they once were – manufactured to industrial grade durability, created from easy-clean materials, and featuring in an endless range of colours and patterns. For those with a creative streak, mixing different coloured tiles or pattern directions can provide for an entirely different look as compared to using tiles to create a continuous colour or pattern.
Not only do they provide versatility with the arrangements that can be made, they're also going to be seen in the most surprising of places – such as featuring in the kitchen to highlight key areas, like the seating area around an island. It's perhaps worth noting at this point (especially if you're going to use carpet tiles in the bathroom or kitchen) that modern carpet tiles can actually be easily removed, cleaned and reattached.
Concrete Flooring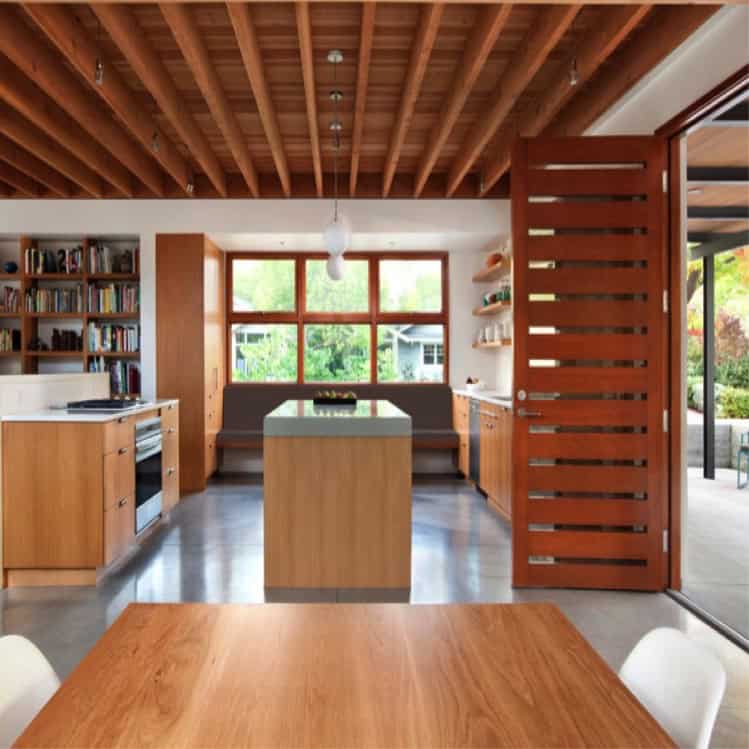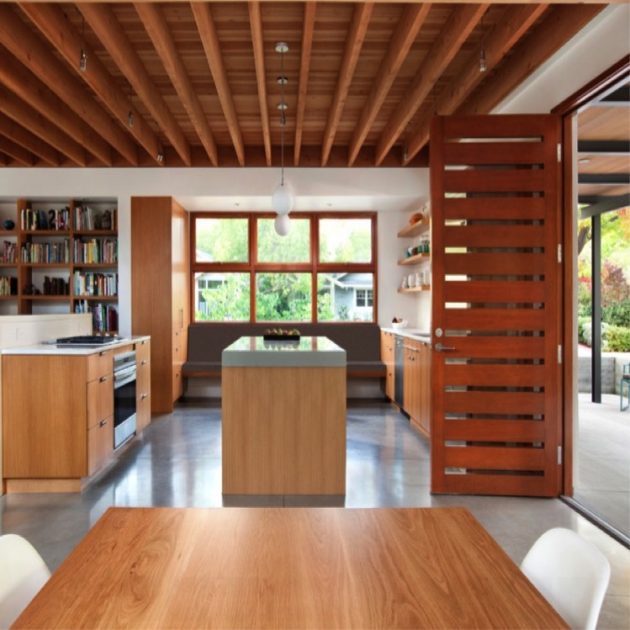 Concrete flooring may sound devoid of personality and incredibly clinical, but this flooring trend is proving the perfect solution for modern kitchens where contrast can be made against the natural wood and polished chrome. Concrete is also significantly more durable than any other form of flooring you'll find, in addition to being moisture resistant.
Cork Flooring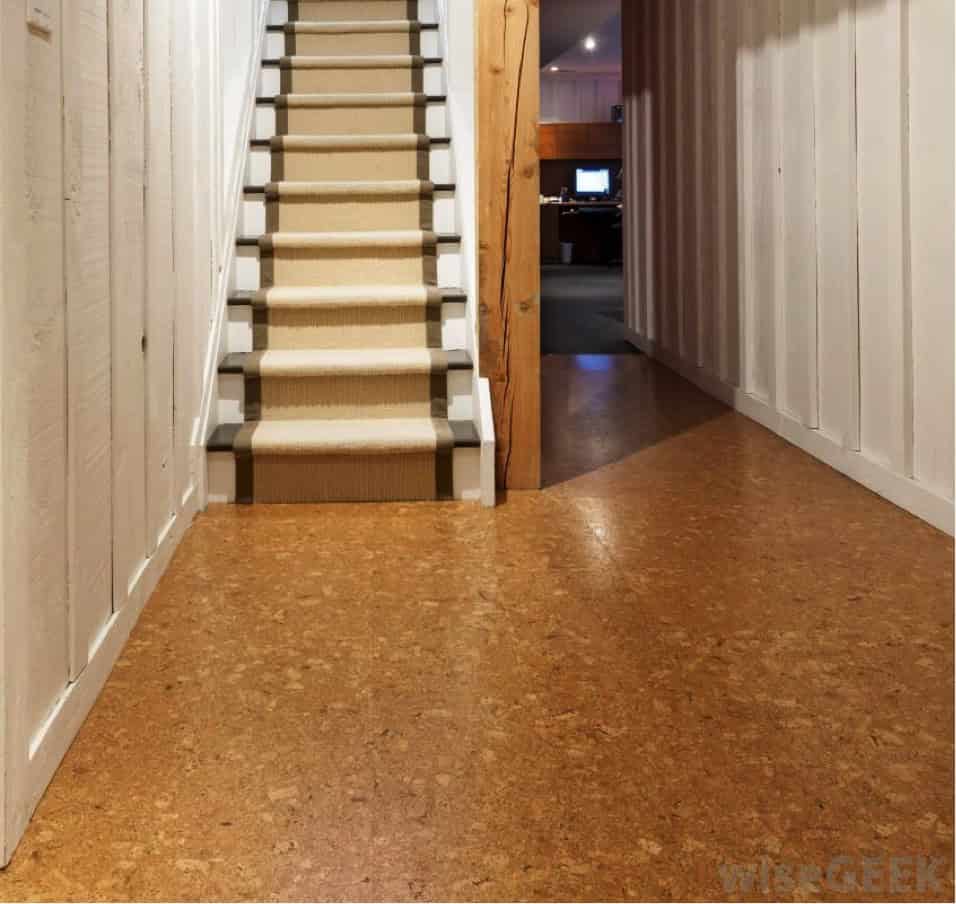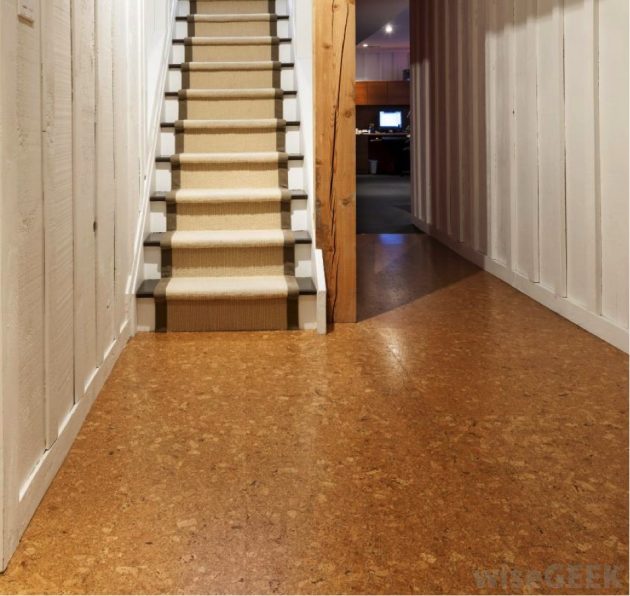 Cork is a material that is playing an increasingly important role in the home. 2016 saw the introduction of cork walls (and the results have actually been rather beautiful – far removed from the original cork wall coverings of the 1970s); 2017 will extend this trend to our floors, and is already being seen in the kitchens of the shiniest of interior design style guides.
Cork offers depth, texture and interest, as well as being warm and comfortable underfoot; however, whilst cork is cheap (coming in at between $2 to $15 per square foot) you will need to both sand and then polish the cork in order to ensure it can stand the test of everyday use – especially in a kitchen where there is high traffic and the need for a floor that's moisture resistant.