If the time has come for a remodel of your home, you've come to the right place. Deciding to redesign your home, whether it's because your tastes have changed or your home is in need of repair, still requires the same steps to be followed for a successful outcome. This guide aims to help you through what can, at first glance, appear to be a complicated task, and turn it into an exciting process you can enjoy from start to finish.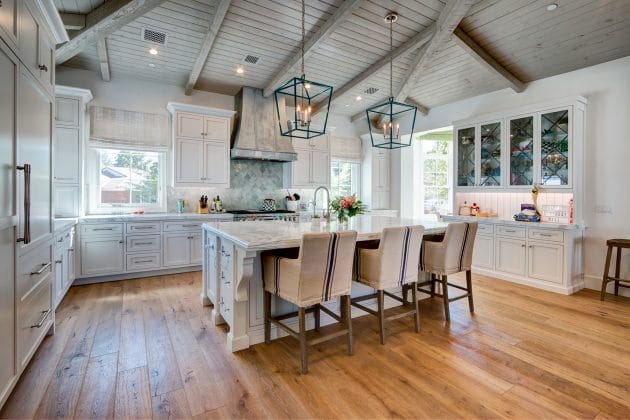 Write down everything you want to change
Before you start ripping out walls and splashing paint around, you should first write down everything you want to change. This way, rather than trying to accomplish too much at once, you are able to narrow it down and tackle one task at a time. It might mean doing a bit of research into what you want, but if it helps you achieve a brand new look for your home, it will be worth it in the long run. Explore the internet for ideas, but also look in magazines and Pinterest so that you have a wide choice available.
Pick a business that has general liability insurance
Most parts of remodeling your home will be possible to do yourself, but sometimes, it is best left to the professionals to carry out the work. When you are choosing a company to work with, you need to be quite selective about who you go for. You want to pick a business that not only has years of experience in redesigning homes, but also has the appropriate insurance in place. This doesn't just mean business insurance; you also need to check that they have general liability insurance by Next Insurance, for example. This will give you peace of mind that if you, or your property, were to sustain damage during the remodeling process, you will be fully covered for any costs that are incurred because the company is covered themselves.
Discuss your ideas with your contractor
When you have decided on the contractor that you would like to work with, it is best to sit down and discuss the ideas you have regarding the remodel. This can help reign you in a bit, and put some of your ideas into perspective, as not all the changes you want to make are going to be realistic regarding your budget and property. It would be good to get a quote at this point for any work that will need to be carried out, and ideally, how long it will take to do.
Decide on colors
It might not seem like an important step, but it is. When you are remodeling your home, you have the chance to completely change the look of a room, and this can be achieved very easily with a change in color. Don't feel the need to just stick to neutral colors, either, because bright, bold pops of color are becoming the latest trend in interior design.
Move out your belongings
Before any remodeling takes place, you need to move out your belongings so that you are able to make the changes you want. Your decision as to where you store your stuff will depend on how long it takes you to pack up everything, as well as the items you are moving. If they are big pieces of furniture, you can store them away in a storage unit until you are ready to bring them back in, for example.