Project: Jondal House
Architects: Atlant del Vent
Location: Ibiza, Spain
Photographs by: James Silverman
Jondal House by Atlant del Vent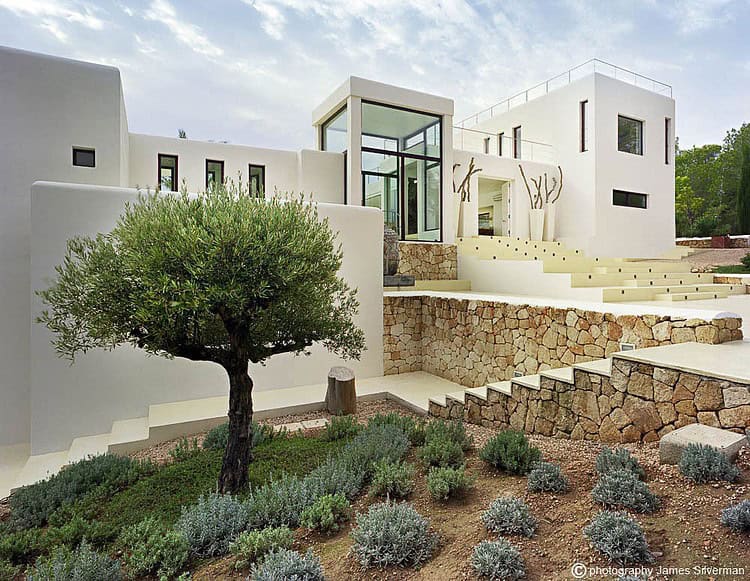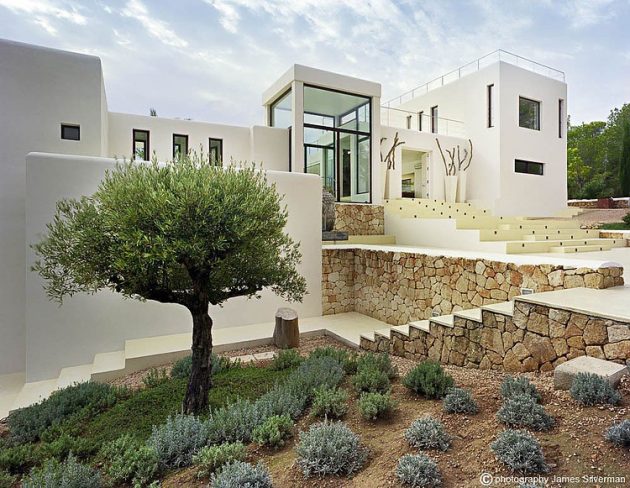 Atlant del Vent is the architectural studio that is behind the design of the stunning Jondal House which is located in Ibiza, on the Balearic Islands of Spain. You could never guess by the pictures that we'll show you below, but before the architects got a hang of this residence, it was in a pitiful condition. Fortunately, Atlant del Vent restored everything and created an architectural masterpiece now known as the Jondal House.
Located on a hillside with a slope descending from west to east, Jondal House is divided in two parts, connected by a crystal tower.
The highest part of the residence features the winter housing which boasts the main bedroom suite, the living and dining room, as well as the kitchen while the lower part hosts the guests' rooms which are summer-use orientated. It boasts four en-suite bedrooms, a living-room and a courtesy bathroom.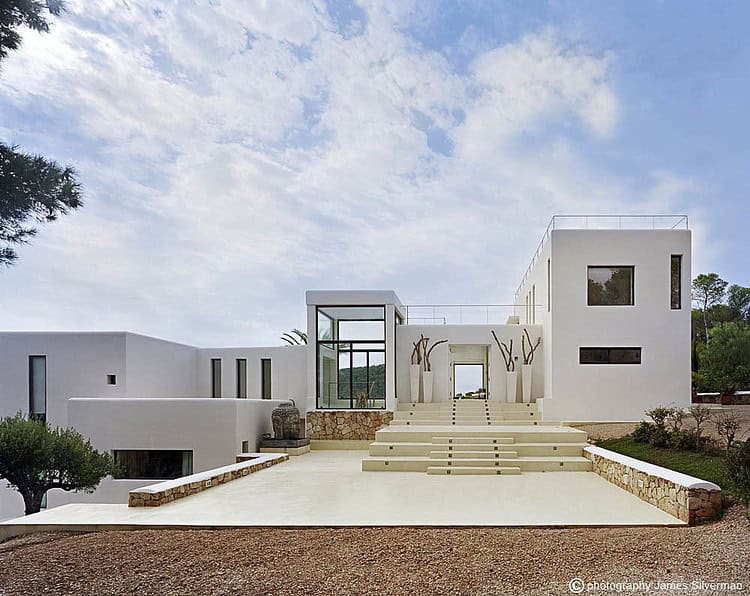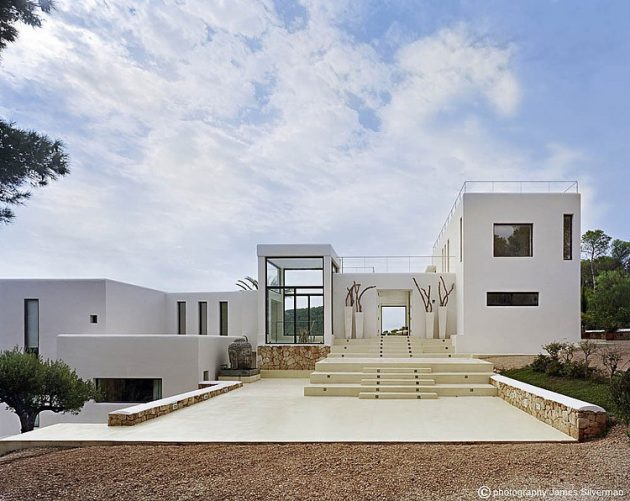 Step out onto the huge terrace and enjoy the outstanding infinity pool. The pool allows to create two atmospheres, one for the day, one for the night thanks to different heights and to various stonewalls that shape up the slope. With its refined and linear shape, the infinity pool seems to overflow in a canal below.
Atlant del Vent wanted to open the full house towards south-east and towards the sun. Indeed, Jondal House is a very open and bright home. Large windows adorn the south and est facades while the ones located north and west are more opaques to protect from the winter climate.
To preserve the natural surroundings, Atlant del Vent chose to use natural finishing touches such as beige cement, iron etc.. Thanks to this natural elements, Jondal House seems both contemporary and rustic. The rest of the finishing goes with the flow and confers to Jondal House simplicity and refinement.
Finally, Jondal House stands out thanks to state-of-the-art equipment such as under floor heating, air-conditioners in the bedroom and the living-dining room, and lighting with intensity management. To top it all off, the garden, simple and functional, completes the surroundings of Jondal House, like a crossing element between the woods on one side, and the panorama and the hillside on the other.