Have you ever walked into a room and thought it was so dark and dreary that you simply wanted to turn on a light? Those who go dramatic and decorate with dark colors for a sophisticated look which provides an almost cocoon like, intimate ambiance, keep these tips for brightening them up when you need to most.
Change The Bulbs
There is no doubt that the amount of light in a room can change the ambiance. Learn how to check the lumens in LED bulbs. 1600 lumens is about as bright as a 100-watt incandescent bulb,
Bulbs can make a big difference to the amount of light in a room. Warmer light, as the lower end of the Kelvin scale emit warmer light, which is very helpful at the end of the say, when colder light may feel very harsh.
Many smart LED bulbs can be controlled through smartphone apps to change colors, enabling you to enjoy some brighter lighting when you need it most. For those who are wedded to their dimmer switch, these are now available for CFL and LED bulbs.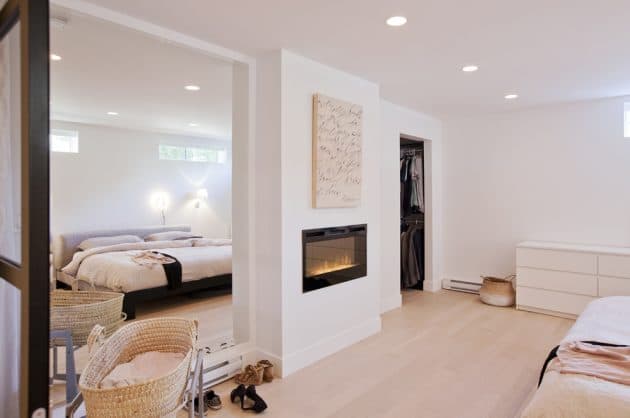 Set An Intimate Tone
Next on the list is to create an intimate, cozy feel. Hand in hand with using the right lighting, having candles and even artificial fires can brighten a room through the winter, creating a relaxed intimate setting. Many people love the aroma of scented candles for relaxation, often using lavender, vanilla, peppermint and other combinations to invoke exactly the right mood. Those who are concerned about fire hazards, LED candles may be a safer option.
Breathe Deeply
Often the aroma alone is enough to help a room feel warmer and more inviting. Some have many color changing options which are as effective as other room lighting. Aroma room diffusers will also ensure that there is more moisture when needed. Many diffusers also include night lights in a choice of colors.
Declutter And Clean
Overstuffed, messy rooms will feel brighter and bigger by simply decluttering and putting things away so that surfaces are clear. Polishing surfaces until they shine, sleek and dust free also help reflect the light available. Make it a rule that in at least one room in your home, that it will be a refuge from the rest of the world chaos so that at the end of the day, there is always a place to relax.
Gradually extend this to other rooms and before the end of the year, you may be surprised to find that this naturally spills over to other parts of your life. As for books, bills, gadgets, cables and other collectables, simply organize them and make sure they get to their special spot. If at all possible, go digital for books, newspapers, magazines and even note taking. As for bills, take a picture for your record and organize your cloud storage so that you can find it again if you ever need to do so.
Nature Says It With Flowers
Even in January, nature is in bloom, signaling the renewal of life after the death of winter. Even those without a green thumb enjoy the treat of having fresh cut blooms and plants to enjoy nature at its glorious best. Enjoying their simple reflection of earth's perfection can invoke an immediate mood boost. Many people believe that keeping plants indoors also aids their concentration and memory, making it worth the effort to keep them watered, even if they have to set reminders in their calendar.

Four Quick Ways To Brighten Your Home
To finish off our list of ten tips, here are four very quick ways to brighten rooms in the depth of winter. First, arrange to get all the windows cleaned inside and out to ensure that all the available light can come into the window. Secondly, place mirrors to enhance the natural light and that of the lighting.
Next, dig out those holiday fairy lights and keep them up until the days are long enough that their cheerful resilience can be packed away until next winter. The last tip to brighten your home is to keep a holiday board of all the places you would like to visit and things you want to do. Home, sweet home is the perfect place to keep those dreams and make them come true.
Final Thoughts
Even in the depths of winter, keep making memories of all the little moments you enjoy, whether that is enjoying cooking a hearty warming dinner, freshly popcorn to enjoy as you cozy up on the sofa to enjoy a film theatres style. Snuggling up to read a book, or simply to listen to some relaxing music are great ways to make the most of dark evenings. Creating little moments of happiness can make all the difference in every room in the house, without spending any extra money.