Improving the value of your home can be as simple as updating the color schemes or it can be a major undertaking involving weeks of work and thousands of dollars. Most people want to avoid the lengthy and expensive projects if they can possibly help it. Here are several solid suggestions that will be relatively fast and best of all, easier on the budget.
Revamp Dated or Damaged Ceilings
Nothing detracts from the appearance of a room like worn out or faded ceilings. Old fashioned styles can also make a room look bland or tired. Remember the popcorn ceiling trend? While that look may have detracted from defects in the ceiling it has now become a defect itself.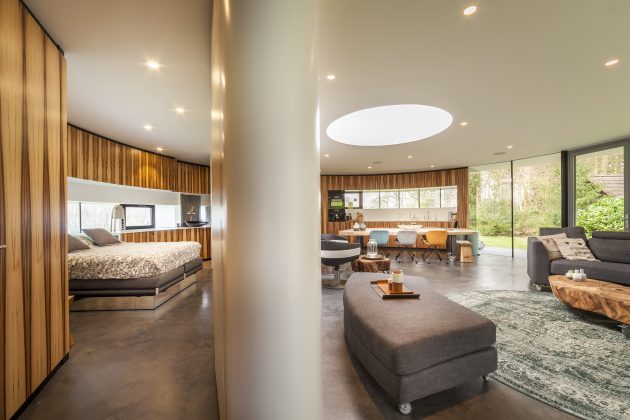 Thankfully, this is a fairly quick and easy fix with one exception. If there is any risk that the paint used was lead based, hire a professional to help remove it. Otherwise here are three different approaches you can take to updating this look:
Use a knife to scrape off the texture, add joint compound to smooth out the surface, let it try, sand it down, and repaint the ceiling.
Cover the popcorn ceiling with fresh drywall. This is a good route if there is a risk of lead paint or asbestos, because it will completely cover it up.
Skip painting and use ceiling tiles instead. There are some that just stick in to place while others are just a little more complex. The cost will vary depending on the type of material that you choose and the size of the ceiling you are working with.
Update the Kitchen
One of the first places that people stop when looking for a house is the kitchen. The appearance of the kitchen can say a lot about the family that lives there as well as about the house itself. If you want to improve your home's value, this is a great place to start.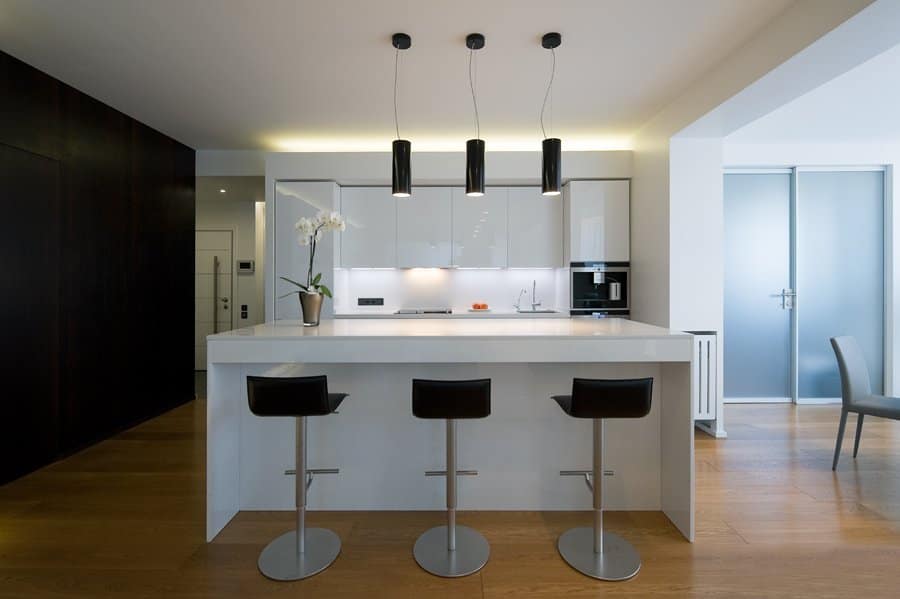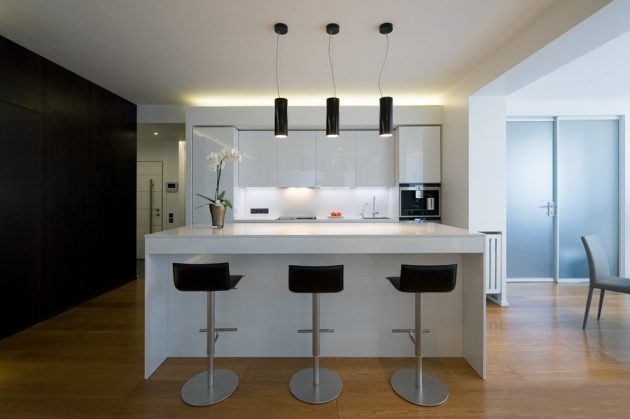 Updating your kitchen cabinets can have major impact on its appearance. There are ways to minimize the expense of this project though. For instance, you can paint solid wood cabinets that are in great condition structurally but could use a bit of cosmetic help.
One of the simplest tips is to replace the cabinet hardware with something unique for a project that can be done in just a few minutes of your time.
Replacing just the cabinet doors can also reduce the overall expense of the project.
Add a backsplash. There are faux materials on the market that look just like the real thing.
Update the counter tops. This change can make a huge difference in whether a kitchen looks drab or fresh and new. There are many affordable materials available today that allow you to do this for a reasonable price.
Any appliance that is older than its expected life cycle is probably costing more to run and to maintain than it would cost to replace. If your electric bills are sky high you might suspect an old refrigerator and chances are that you would be right.
Update Closets
Another very important aspect of modern homes is adequate closet space. Improve the closet space both in terms of size and in terms of function and you will vastly improve the value of the home. There are plenty of ways to do this with many closet systems.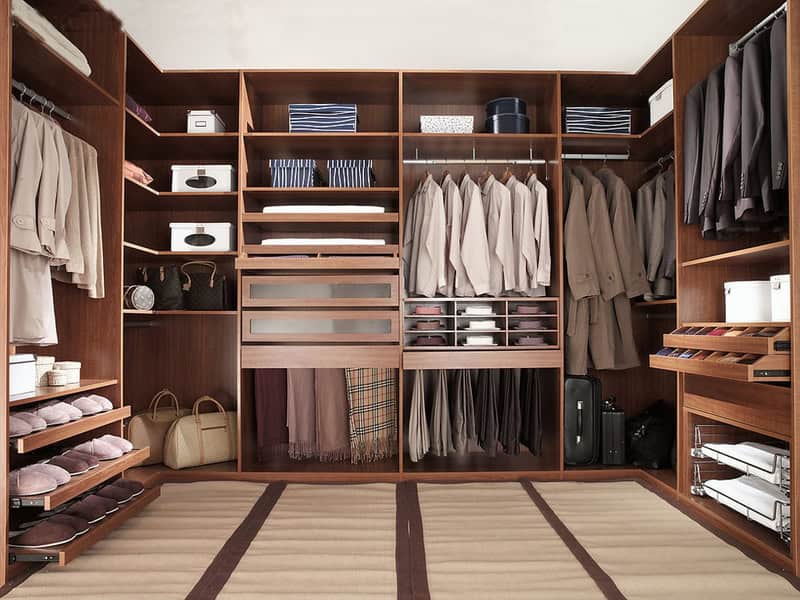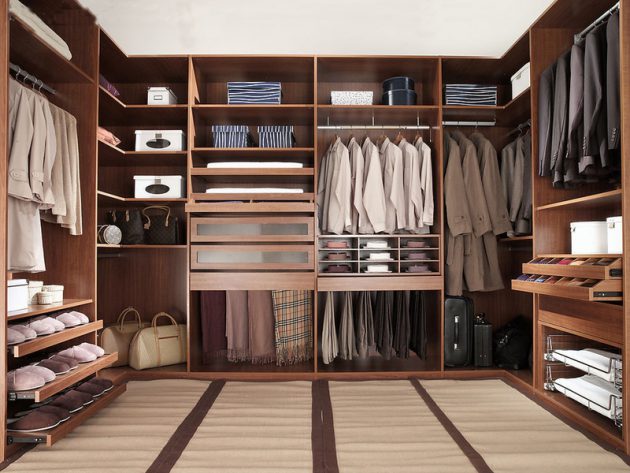 Here are some tips for improving your closets:
Before you buy a single closet enhancer or organizer start with getting rid of everything you do not like, cannot wear or will never need again.
Take stock of what you have and how you use it. This should be the way that you determine the right layout for your closet.
Upgrade your hangers. Look for velvet hangers, which protect your clothes from sliding off the way they do on plastic and wire hangers. It is also a good idea to get the same type of hanger for all of your clothes so that clothes fit well alongside each other, which helps to maximize closet space.
Call in a closet design company to add elements that will better utilize the space.
If you do not have much closet space to speak of, you may want to consider figuring out how to expand it. People searching for new homes today place a lot of emphasis on closet space.
Add a Bedroom or Office to Your Basement
Making the most of every square inch adds more than monetary value to your home. The basement, even if it is fully finished often ends up underused and forgotten. A simple project that involves adding a few walls and finishing touches can make a major difference in how you use the space.
Finish all or part of your basement. Even just adding a single bedroom or home office can make your home much more appealing to buyers.
Don't forget that in order for it to be considered a bedroom officially, you will need to add a closet as well.
Make sure that you add enough electrical outlets as you go, especially if you are using the space as an office.
Double the size of the room and make it into a combination of the two- great for an older student who is still living at home but wants a little bit of freedom or for your guests to have more privacy.
Make sure to add overhead lighting or provide plenty of wall/desk lamps to the new room.
Update the Landscaping
People often forget that their yard can add or subtract value from their home. Dead or dying plants, yellowed grass and broken statues all impact the appearance of your home before people even make it to the door. Updating your landscaping can be a quick and easy project especially if you start with a clear plan of what you want to accomplish first.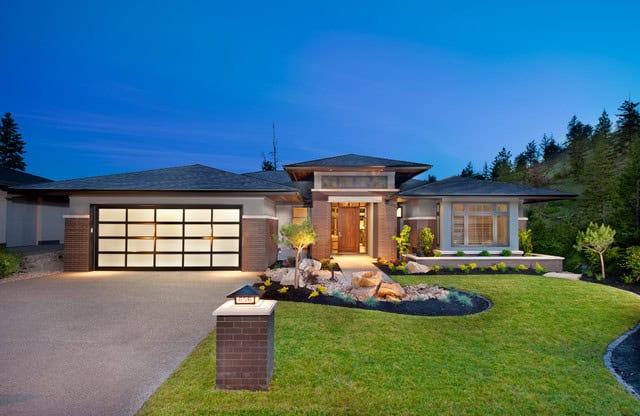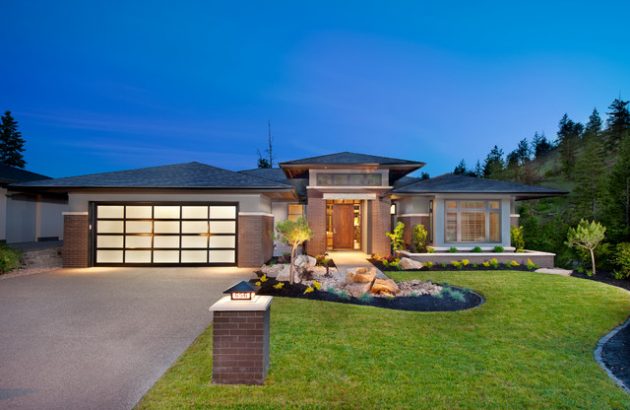 Start with the obvious: get rid of anything that is not healthy, dead or broken.
Repaint or refinish chairs and benches.
If your grass just won't grow, it is not a good look. One issue could be that you don't have the right grass for your climate.
Make sure you are following basic lawn care maintenance practices, as simply mowing your lawn too often can be what's killing your grass.
Decide on walkways. Remember the more ornate it is the more upkeep it will require.
Choose one showy item that will be the focal point and then work around it with smaller items. For instance, a fountain can be a nice addition and will only need a few nice plants and some stones to really show it off.
Landscape lighting should not only enhance the appearance of the yard but also provide safety and security as well. Solar powered lights are easy to install and require no wiring making them a good cost effective suggestion.
Don't work against nature. Delicate plants will need constant tending, ugly tenting and heroic measures to keep them alive. Buy something that will work for your climate.
You only have one chance to make a first impression when showing off your home. These simple fixes can have a huge impact on how guests or potential buyers view your home, as well as ultimately increase its value.