When it comes to the world's greatest architectural masterpieces, you have many different choices to choose from. All across the planet, you have stunning architecture and we're going to look at some of the finest works of art in the world. The great thing about many of these wonders is how much history they have, and at the same time, they have become a photographer's paradise. First, let's cover how you can make your photography stand out, considering how these masterpieces are some of the most photographed in the world.
When you feel confident using your camera and all of its features, you can take a photo that would be worthy to enter in a Photography Contest. Enter a contest often. As your skill increases, so will your photos. These photos will show a gradual increase in expertise over time and will become something you are proud of.
Use Editing and Lightroom Presets
A Lightroom preset uses a predetermined position where you can edit the photo to your liking. You can save the combination of slider positions. Free Lightroom presets will help you get the best quality images. Basically, these presets let you get the photo to your liking. After you have taken a photo that you feel satisfied with, you can enter it into a contest for some fun.
1. The Golden Gate Bridge
One of the most famous iconic landmarks in the world. You won't find a landmark more photographed anywhere. The bridge was built in 1933, and it has turned into an icon of popular culture. Reaching 90 feet wide and 1.7 miles long, the Golden Gate Bridge connects San Francisco to Marin County.
2. Parliament Building of Budapest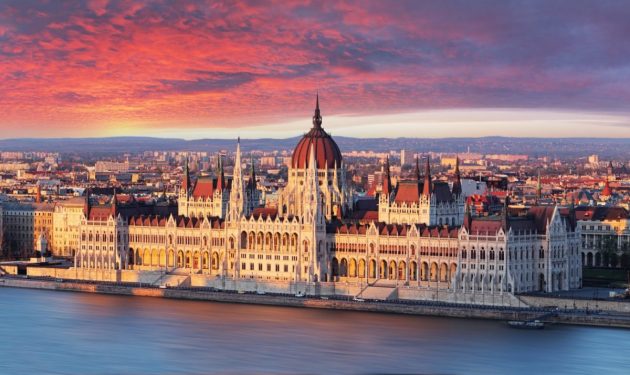 Located in Budapest, Hungary, the Parliament building is one of the most beautiful buildings that you will ever see. It's the oldest legislative building. It is the largest and tallest building in Hungary. In addition, it is the third largest parliamentary building in the world. The Budapest Parliament uses a neo-gothic architectural style.
3. White Temple
One of the must-see Buddhist temples of Thailand, this temple can be found in Chiang Rai Province. This famous landmark is interesting, to say the least. Chalermchai Kositpipat is the artist responsible for creating this masterpiece temple that looks like it came straight out of the heavens. It's a photographer's paradise because there's so much to take in at this location. You have hands reaching out of the ground. You also have dragons and gods throughout the temple. This landmark uses a three-tier roof and it's an ongoing work in progress. As a photographer, you will have an endless number of things to photograph at this location.
4. Dali Theatre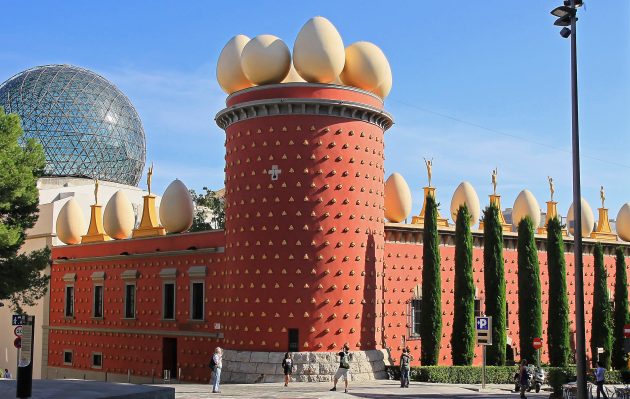 This museum, located in Girona, Spain, is the hometown of the famous artist Salvador Dali. Here you will find a quirky museum design that you can tell was designed straight from the imagination of the artist. You can develop some insight into Salvador Dali's imagination by coming here. He designed the building himself with the intention of showcasing some of his best works. This museum also houses his crypt.
5. Palacio de Bellas Artes
Sitting in the heart of Mexico City, Mexico, is Palacio de Bellas Artes. It showcases some of the most immense murals by some of the most famous Mexican artists, such as Diego Rivera. In 1987, UNESCO declared Palacio de Bellas Artes a monumental heritage site. What makes this site so beautiful is that you have a spectacular, white marble palace, and you have a concert hall. This is intended as a creative arts center. As a photographer, you will have plenty of places where you can snap photos. The Palacio de Bellas Artes was designed by the Italian architect, Adamo Boari. He used the inspiration of neoclassical art, as well as nouveau styles to make it.
6. The Mind Museum


You can find the Mind Museum in Metro Manila, Philippines. This was a father-son creation. The building has an anamorphic design that mimics the cellular structure of the brain's membrane. No singular angle will give you the same picture. The Mind Museum won the 20th annual Thea Awards, which is an international award.
These are six of the greatest architectural masterpieces throughout the world. As a photographer, you can have a lot of fun snapping photos of these sites because they have endless possibilities to them. As a photographer, you have a goal to make your photos stand apart from all the others that have snapped the same photos.