Amazing feminine apartment where the interior is delightful and classy. Here are used pastel colors with interesting playful details to stop the monotony. Elegant and attractive apartment- dream home for every young girl. Contemporary masterpiece made by the famous and already proven KASIA ORWAT Home Design:
After crossing the threshold of this apartment for first time it was hard to believe that there lives an energetic young single girl. The old interior was impersonal and sad. There was just chaos, it was filled with random furniture and unnecessary items. It definitely needed a metamorphosis, even a revolution!
Designers from studio KASIA ORWAT home design turned the place upside down – demolishing, merging, calming. For the interior to function, an spin-off of zones was needed. Living room has been enlarged by reducing the wall that used to separate it from the hallway, now carefully enter the living area. Kitchen – which was not subject to metamorphosis – has been simply refreshed with the wallpaper and open to the rest of the apartment by removing the door. The interior multifunctionality has been highlighted through walls that seamlessly move from one area to another. The main compositional buckle is a turquoise&gray wall that bounds the living room and entry area. The effect of diffusion is created through the floor – boards located in an unusual way – at an angle – highlight the liquid functionality of the apartment.
What was needed was a change on the way of thinking. Previously a cluttered apartment, now a place filled only with the necessary furniture and objects. Chaos was conquered in the apartment by Scandinavian modesty. It is a woman-friendly space. And also very easy to clean up and keep tidy. Now the interior perfectly reflects the character of its owner: a feminine energetic woman with a large dose of humor.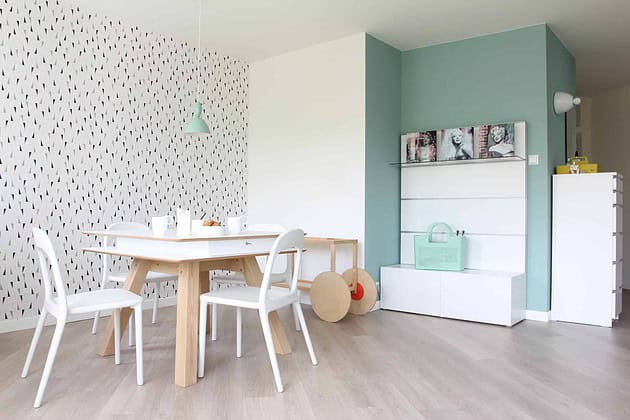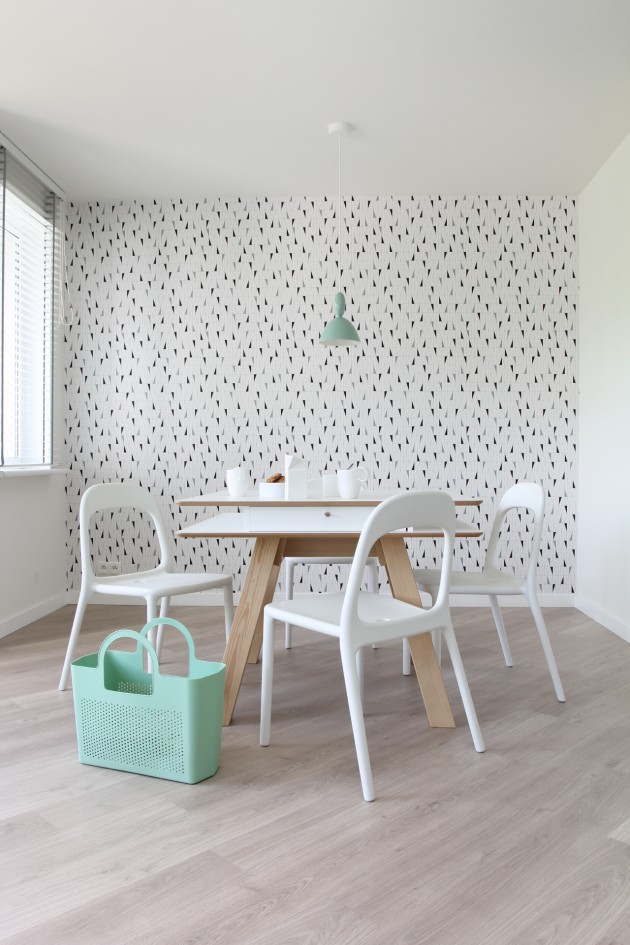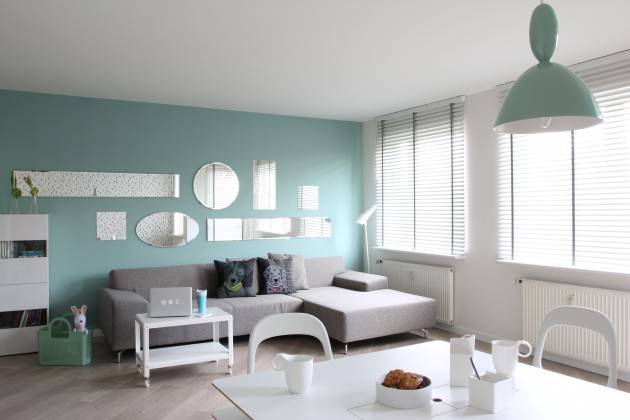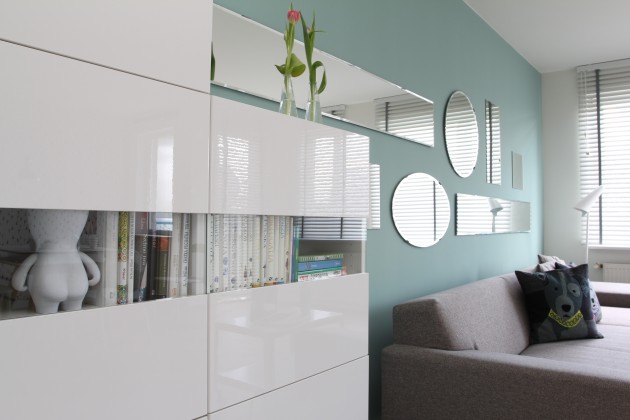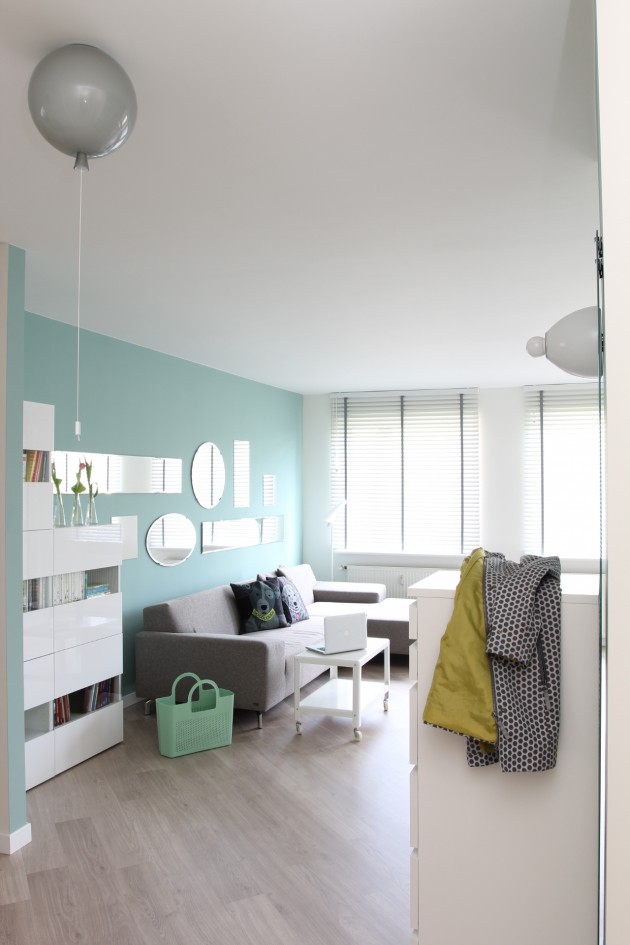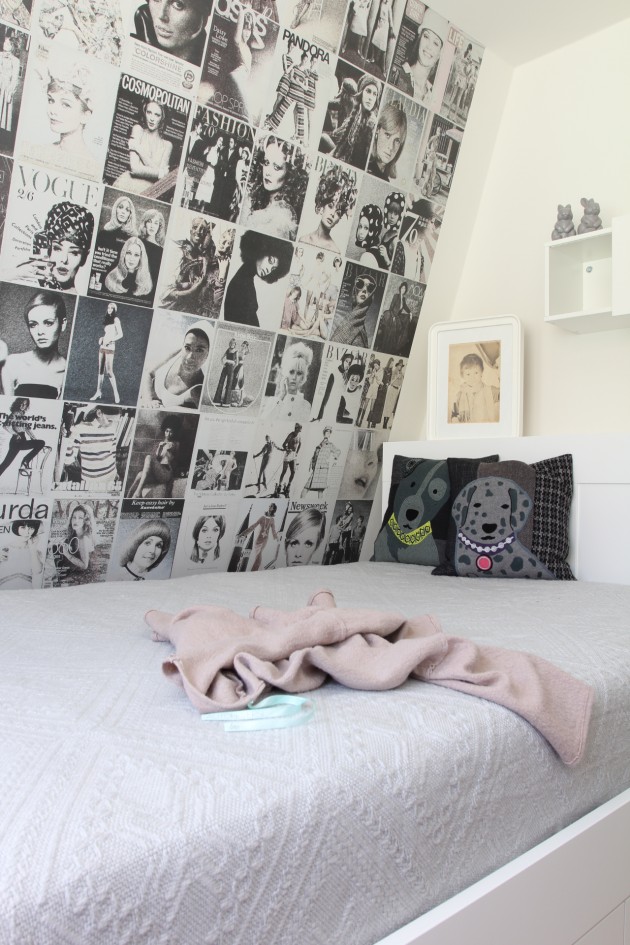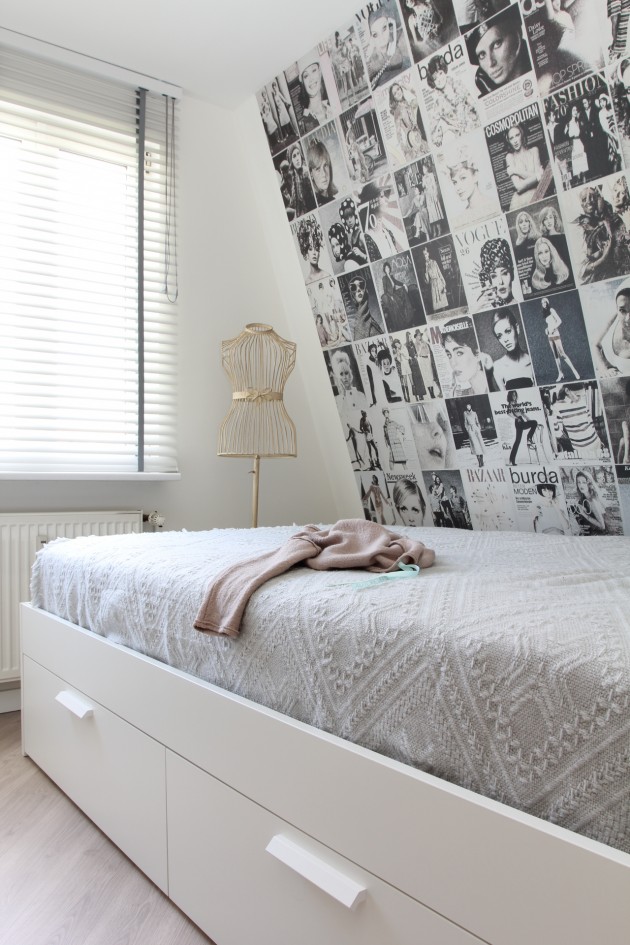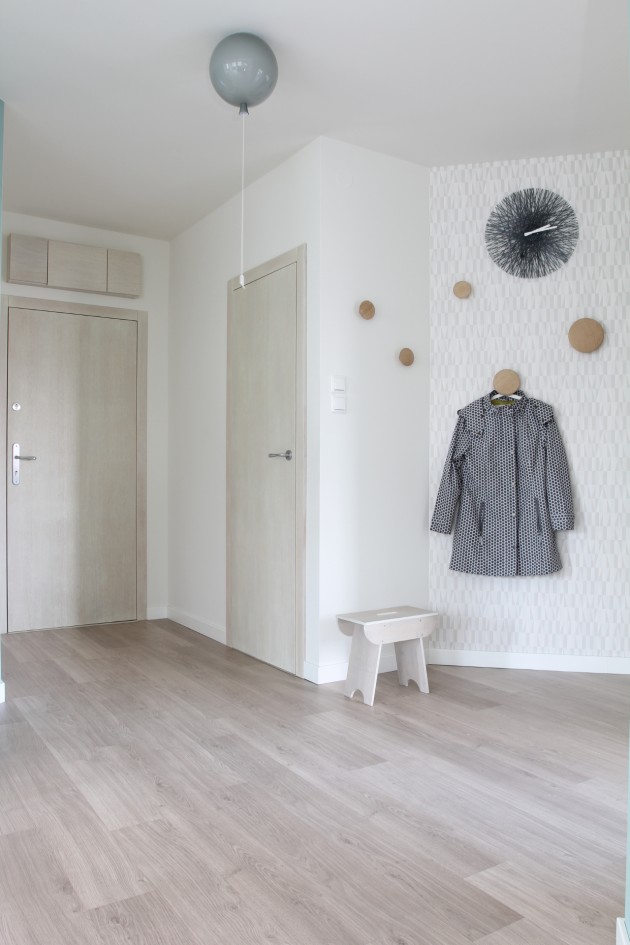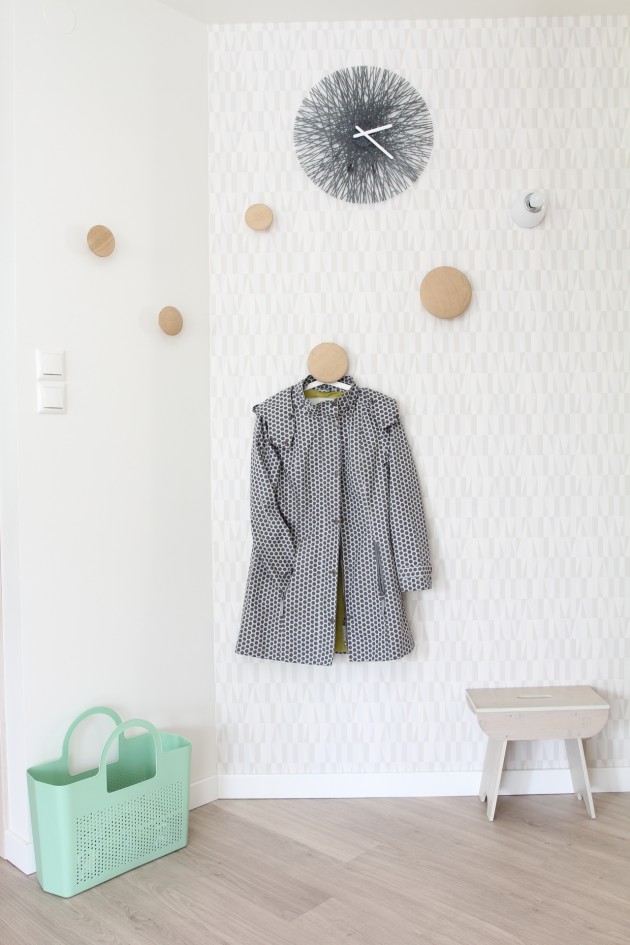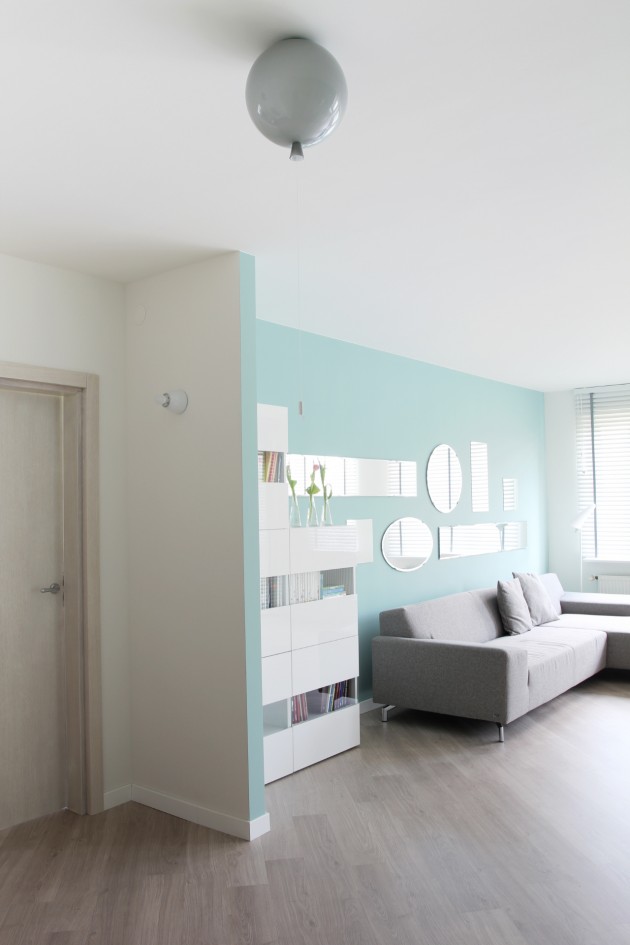 Images courtesy of KASIA ORWAT home design