Do you rent a storage locker? Do you rent a storage locker despite living in a decently sized house? Does it make sense to have to rent a storage locker when you have what others would consider sufficient storage space in your home? Besides that, how often do you visit your storage locker to get something you need? So, why are you paying a storage fee for items you don't use?
It doesn't make much sense does it, to store items we don't use at on offsite location we never visit. Chuck Palahniuk got it right: "The things you used to own, now they own you."
Why do we have all of this stuff? Wouldn't we be happy with just a few essential things, like a comfortable sofa, cozy bed and energy efficient lamp? Why do we buy houses with multiple rooms only to have to fill them up so they feel less empty? Somewhere in there, there's a metaphor about the human experience. We don't have to live larger than life, we can downsize and still be just as happy, if not more so.
Are you looking to make a change? It's not hard to do, you just need to know where to start.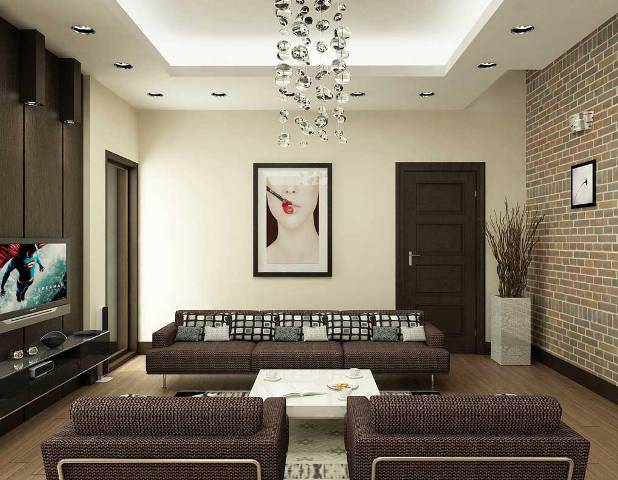 Keep, Donate, Toss
The first thing you'll need to do is go through every room in your house (and your off-site storage locker) and determine what you're keeping and what you're donating. Keep in mind that a stained shirt or chair with a broken leg is not worth donating, it's trash. After sifting through your belongings determining what stays, goes and gets thrown in the bin, it's time to reorganize.
There are going to be miscellaneous items you won't be able to part with. Whether for sentimental value or "what-if" worries, these items will be kept, the only problem you're left with is how you are going to store them. These things aren't usually home décor items, they're things that were bought on vacations, received as a small gift or carried with you from childhood. You don't want them taking up more space in your closet or cabinetry and you're ready to let the storage locker go, so where are you going to put them?
Furniture designers have created organizational modern furniture to help you hide your clutter in a chic and stylish manner.
The Ottoman, It's Not Just for Feet
The storage ottoman designed by Monte Design is a stain-resistant and water-repellant furniture piece perfect for resting your fit or sitting at the coffee table. The removable lid opens to show a hidden, deep storage container that can hold shoes, magazines, books, diapers, board games or even holiday decor. Nothing makes a house look more cluttered or unkempt than having everything out on display. As Gandalf would say, "keep it hidden, keep it safe."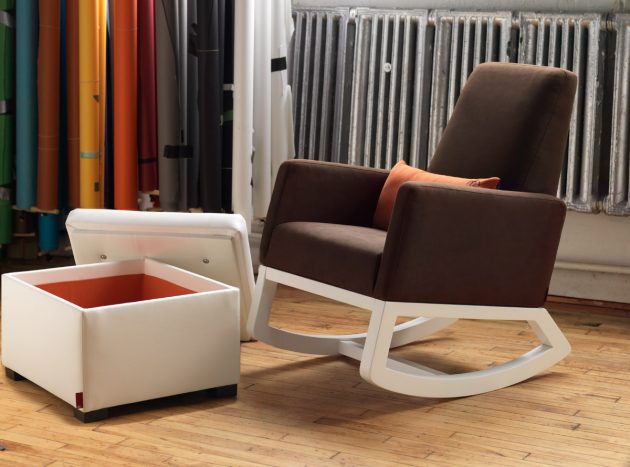 The Dresser, It's Not Just for Garments
Dressers can be used for more than just clothes storage. Blu Dot's Lap 4 Drawer Dresser with its hidden drawers makes a great statement piece for the living room and an excellent media console for the television set. Need a place to store your DVDs, video games and game controls? This dresser can do it all. As the expression goes: "get you something that can do both."
The Bed, It's Not Just for Sleep
As children, one of the best places to tuck things away was under the bed. Unless you had a mom who went in with a broom to push everything out from under it, your bed was the ultimate storage system. It still is. The Alameda Queen Bed designed by Calligaris features and under-the-bed storage system that houses a large storage space under the mattress. The frame lies flush with the floor, making it look like nothing could possibly be hidden away.
With the right mindset and furniture treatment you can downsize your living space and organize your life. Who doesn't want to lead a simple life?