The journey to the highest lake in the world, Tilicho Lake was one of the most adventurous journeys of my life. I have never experienced same level of thrill and excitement on any other trekking routes that I have traveled. A true jewel of Annapurna, Tilicho Lake, which is at a height of 4900m, gets the entire melted glacier from entire north slopes of Annapurna and Thorong La pass. Thorong La is at 5416m high and considered to be one of the highest passes in the world.
When I reached to the top of it, I was surprised to learn from a local that the lake is 4 km long and 1 km wide. Without a doubt Tilicho Lake is one of the most mesmerizing and stunningly beautiful highest lake in the world.
When my team and I started our trek to Thorong La pass from Besisahar highest Lakes in the world, Lamjung but the trek to Tilicho Lake was not on our agenda and we were supposed to move towards Tanki Manang than to Yak Kharka, to reach Thorong La pass. But with sudden changes in our plan we headed towards west passing through the last village of Nepal, Khangsar village and than the trek up to Tilicho Lake began. Though we had to leave two of our friends back at Manang due to their health problem. It took me and my team around 2-3 hours from Manang to reach Khanshar village with its classic Tibetan style houses. We had our afternoon lunch there and started packing up for another 6-7 hours long walk which would take us to Tilicho base camp.
Then came the most dangerous road I have ever walked. The path we walked on was as wide as the tire of a normal car. It was a narrow road with a sheer cliff on one side and loose gravel slope on the other, with a very high chance of landslide. May be my camera made me a feel a bit brave that I still managed to take some amazing videos and photographs of the most dangerous road I have ever seen. You can see some quite spectacular pictures of the trekking route in the images below. This image shows the new path which is a lower trail .I asked few locals and found that the upper trail is much more difficult and steep which I know I could never walk.
Finally After whole one day of walking from Manang we reached Tilicho base camp, which is at the height of 4200 meters. We had to spend total of 2 nights at the base camp. We were hopeful that the stay here will acclimatized us for the trek to Thorong La pass as well. Next day was not an easy day at all. We woke up early at 6 am and after some light break fast we started our journey to Tilicho Lake. We wanted to start the journey as soon as possible as we had to avoid the cold wind that would begin in the afternoon. I was told that it would take 3-4 hours to reach all the way up to the top, but with my slow place it took me almost 5 hours. We had to reach faster since that was the same way we had to come back to base camp. I would advise everyone to take at least two bottle of water with them, as there is no source of water until you reach the lake where there is a small teahouse with accommodations as well.
It was not easy task at all but totally worth it. I can still remember my feelings as I witnessed the magnificence of one of the highest Lakes in the world. The wide blue lake and the clear blue cloudless sky really made me feel a sense of peace and tranquility that I never felt anywhere else.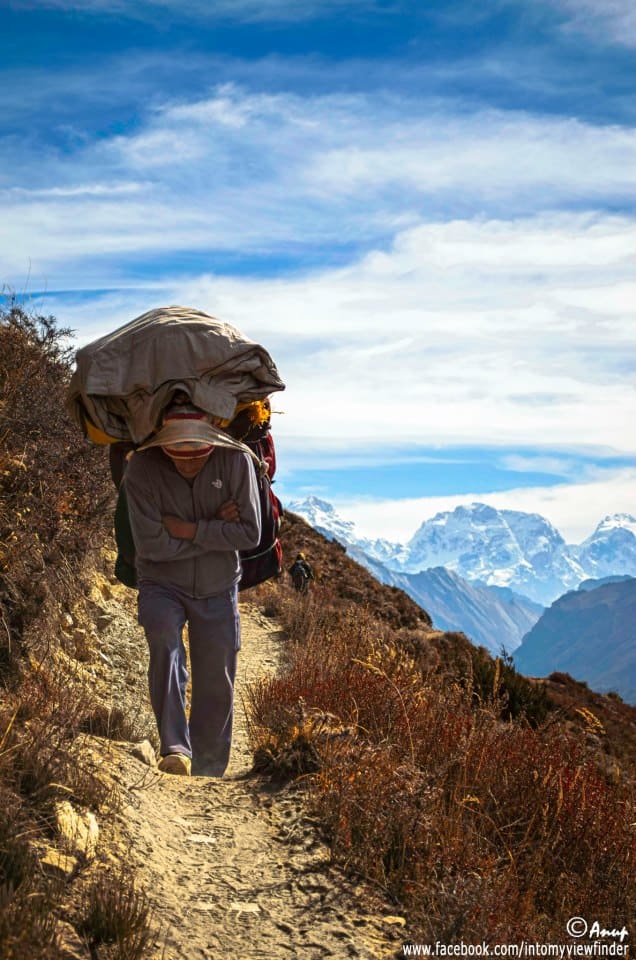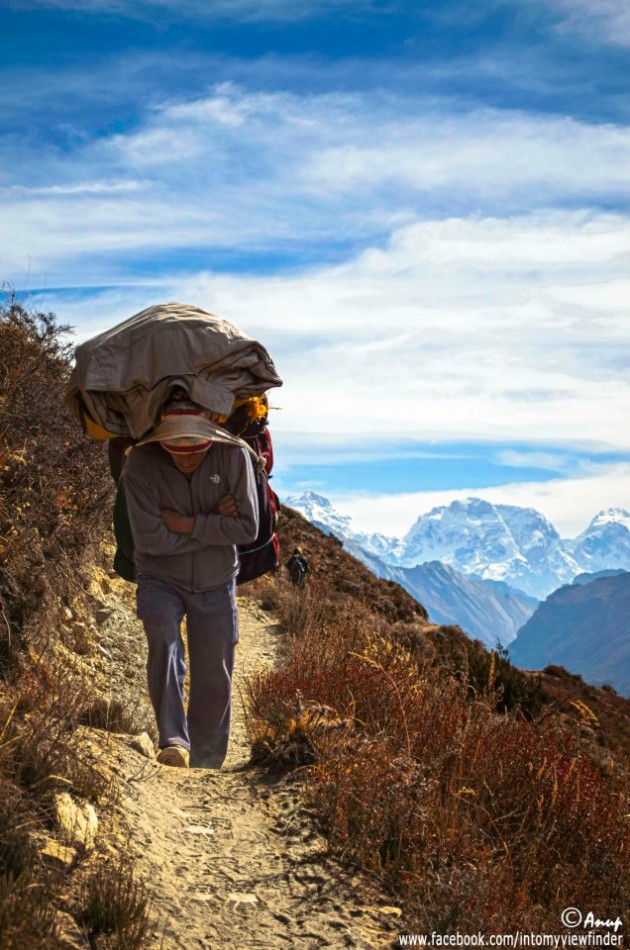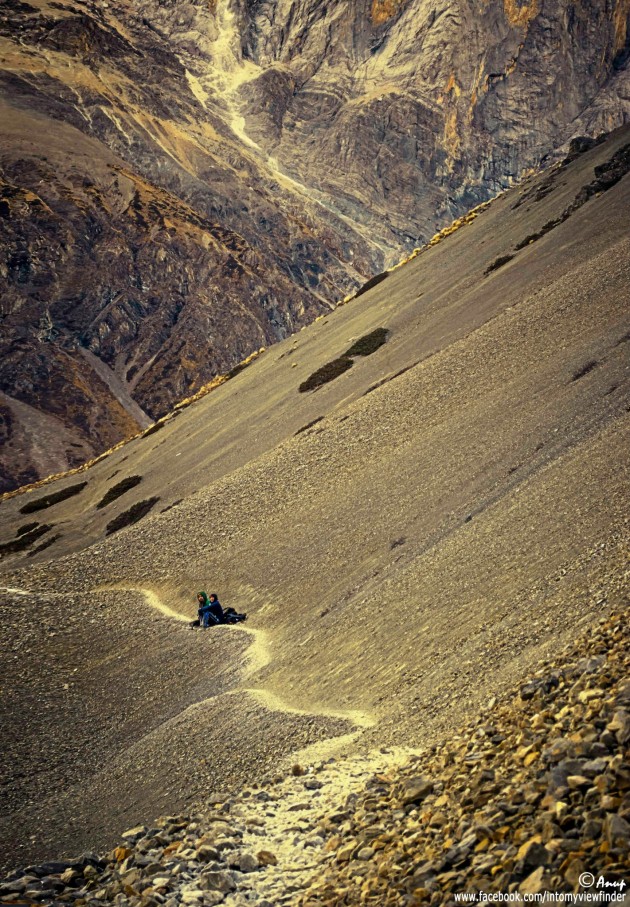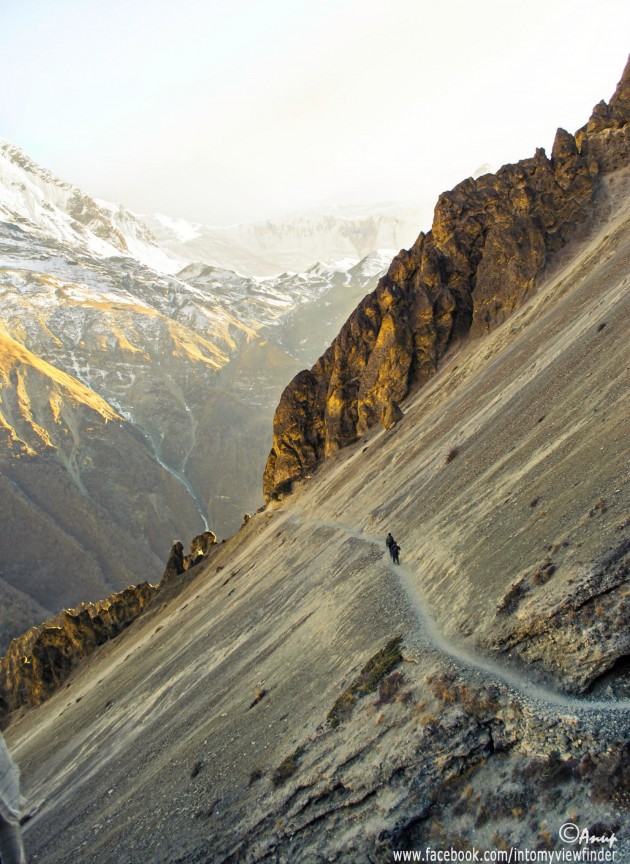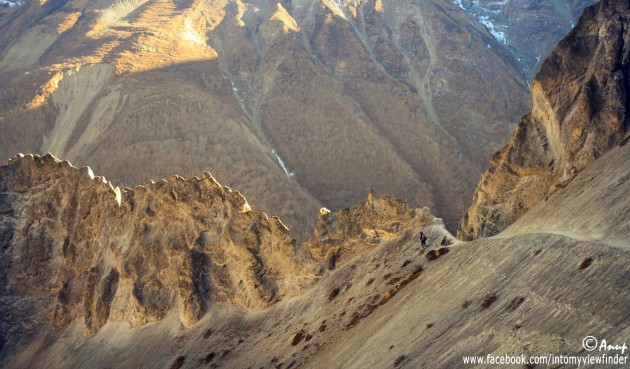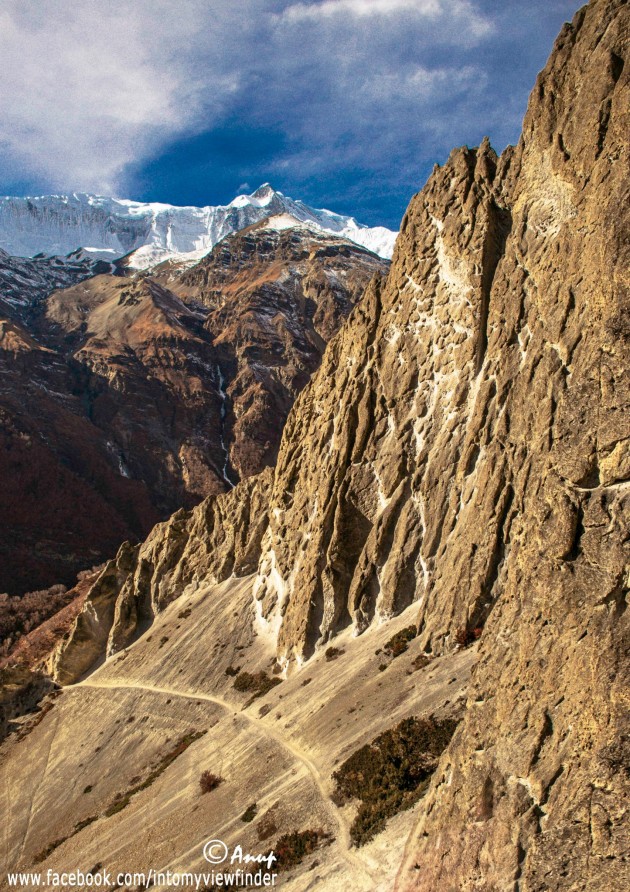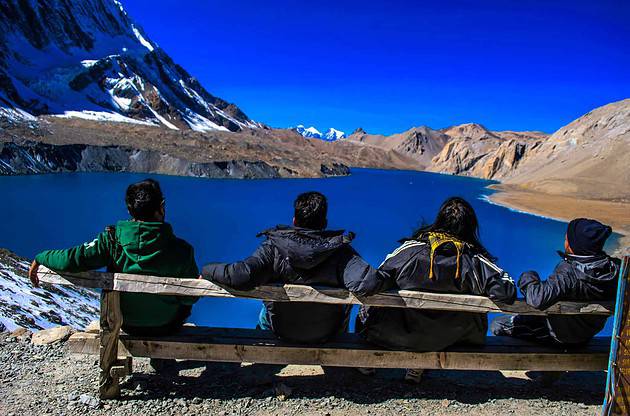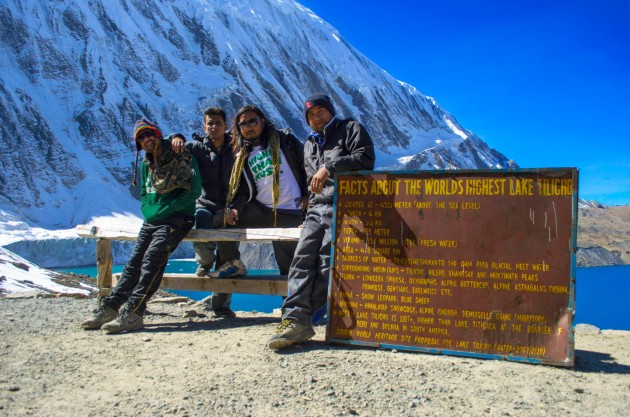 Anup Ghimire is Nepal based photographer, retouch-er and blogger. He does mostly landscape and fashion photography and writes about them. He has completed a bachelor in Information Technology with major in multimedia. He also make videos and edits them and has been doing tutorials on YouTube mostly about Photoshop and Lightroom. He's a founder and blogger of https://pixeltut.com and https://worldmostbeautifulplaces.com which is deeply related to his passion for photography and travel. You can check some of his pictures at https://intomyviewfinder.com or follow him on twitter @anupg44.