Have you recently bought a new home? Maybe you've taken advantage of the stamp duty holiday and you're making plans for how you want your new house to look. Or perhaps you've been in your home for a while and you're ready to give it a revamp? Whatever stage you're at, it's likely you're ready to make some changes.
One area that can need some TLC is tile flooring. Kitchens and bathrooms are prime locations in the house for this type of flooring and changing things up can be a big project. However, if the tiles are looking tired or you'd like to update them with a fresh colour palette that's on trend, here are some tips to help you remove the tiles and start fresh.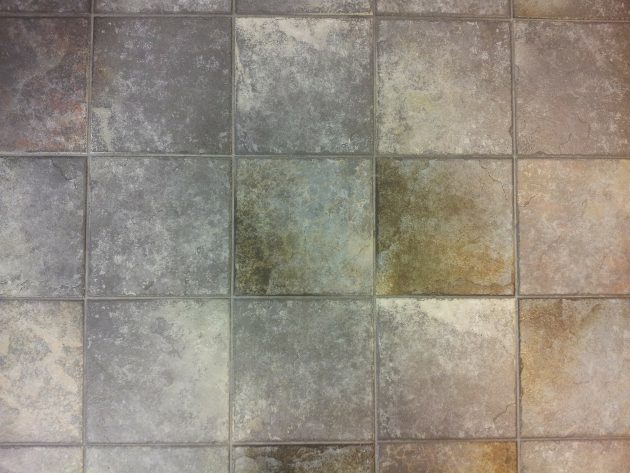 Take on the challenge
While updating any flooring can be a big task, it's worth removing the current tiles yourself. Hiring someone to do this can be costly and, once you know the basics, you'll find that you save some your renovation budget originally set aside for contracting the work out – which means you can buy the higher-end tiling that you've had your eye on.
Invest in the right tools
Like any DIY task, removing floor tiling requires the right tools for the task. It's worth investing in tools that you're likely to use on other jobs around the house, or, if this is the one job you're working on, you could ask friends and family to see if you can borrow some equipment.
Some of the key items you'll need include PPE, such as goggles, ear defenders, gloves, and protective clothing to prevent any damage or accidents. You'll also need tools to break up the tiles, such as a drill, sledgehammer, and chisel. SDS chisels are perfect for loosening and removing old tiles without having to strain your body.
Prep the area
Tile removal can generate a lot of dust, so it's good to prep the area beforehand. Tape down some plastic sheeting and have a hard-bristled brush to hand to clear away any excess dust.
As well as using plastic sheeting to concentrate your efforts in one area, you'll also need to cover units and worktops. If you need to access the sink, try to minimise dust getting into it.
Begin removing the tiles
With the area prepped, PPE on, and tools to hand, you can begin removing the tiles. Choose an easy access point at the edge of the flooring such as the doorway and use the sledgehammer to break up the tiles along the grout line. Do this carefully and keep clearing the area of any sharp pieces.
From there, you can use the chisel to pry the tiles up. Slide the chisel underneath the pieces of tile that are still attached and slowly raise them from the floor. You might need to put some effort in here as the sealant may be still doing its job.
Continue this hammering and prising process across the floor.
Remove adhesive and grout
A hammer and another chisel may be needed to remove the adhesive sealant and grout. This can be a laborious task, but the aim is to get the floor beneath the tiles as smooth as possible. If there's any underlay beneath the tiles, you'll need to remove this too. A circular saw will help to cut cement board or plywood and you can then pry this up from the floor.
Lay your new floor
From there, clear away the mess. Brush up dust and spend time checking that you have a smooth surface to work on. When you're happy, you can begin replacing your flooring with your brand new tiles.