The prices of renting a 1-room flat in Europe vary a lot. A monthly rent without additional fees ranges from EUR 186 to EUR 2,139. The British Isles are the most expensive, while the Balkans is the cheapest. The rate depends not only on the city, but also on the location of the flat within a city.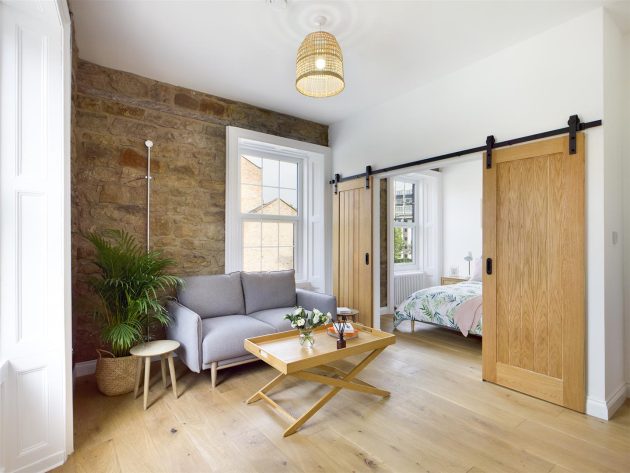 An analysis by rankomat.pl pertains to average prices for monthly rent for a 1-room flat in 38 European capitals. The presented prices come from numbeo.com and relate to flats inside and outside the city centre in each city. The ranking does not include other costs (water, electricity, Internet), and prices are expressed in EUR for the sake of convenience.
The most expensive single-room flats in a city centre can be found in London and Dublin
A flat for 1 person in the centre of a European capital city costs the most on the British Isles. In London, it is a monthly cost of EUR 2,139, while in Dublin only a little less, i.e. EUR 1,893.
Also expensive is Amsterdam, Copenhagen and Reykjavik; there, however, monthly rent is about EUR 1,500 without utility charges.
We will spend definitely the least on the rent of a 1-room flat in the centre of one of the Balkan countries, although they are not necessarily popular among those looking for a new place to stay: Sarajevo, Pristina, and Skopje. The prices here range between EUR 273 and EUR 293 a month. In Chisinau, you can pay less than EUR 300 for a month's rent of a 1-room flat.
Monthly rent for a 1-room flat – city centre
London
€ 2,139
Dublin
€ 1,893
Amsterdam
€ 1,688
Copenhagen
€ 1,599
Reykjavik
€ 1,478
Oslo
€ 1,400
Stockholm
€ 1,358
Paris
€ 1,326
Berlin
€ 1,234
Bern
€ 1,231
Moscow
€ 1,138
Rome
€ 1,059
Lisbon
€ 1,036
Madrid
€ 1,020
Helsinki
€ 1,016
Vienna
€ 931
Brussels
€ 922
Prague
€ 885
Warsaw
€ 734
Vilnius
€ 703
Ljubljana
€ 664
Tallinn
€ 655
Bratislava
€ 637
Zagreb
€ 547
Athens
€ 495
Belgrade
€ 483
Kiev
€ 464
Bucharest
€ 448
Budapest
€ 442
Riga
€ 442
Sofia
€ 415
Tirana
€ 397
Minsk
€ 396
Podgorica
€ 343
Chisinau
€ 298
Pristina
€ 293
Sarajevo
€ 275
Skopje
€ 273
Average monthly rent without utilities.
Prices as at 13 September 2022 based on numbeo.com.
Rent almost twice cheaper outside city centres
Among the 38 European capitals, rent for a 1-room flat outside the city centre costs the most in the British Isles and the least in the Balkans.
This time, however, it is Dublin (EUR 1,603) that is the most expensive, and Sarajevo (EUR 186) the least expensive.
When comparing percentage difference between the costs of renting a 1-room flat inside and outside the city centre, it turns out that prices outside the city centre are cheaper by 15% in Dublin, but by as much as 31% in Sarajevo. In Moscow, the difference is 42%.
Monthly rent for a 1-room flat – outside the city centre
Dublin
€ 1,603
London
€ 1,551
Amsterdam
€ 1,405
Reykjavik
€ 1,216
Copenhagen
€ 1,192
Oslo
€ 1,127
Stockholm
€ 1,023
Paris
€ 967
Bern
€ 959
Berlin
€ 911
Helsinki
€ 802
Lisbon
€ 778
Brussels
€ 773
Madrid
€ 766
Rome
€ 712
Vienna
€ 677
Moscow
€ 652
Prague
€ 639
Warsaw
€ 547
Ljubljana
€ 535
Bratislava
€ 490
Vilnius
€ 486
Tallinn
€ 473
Athens
€ 431
Zagreb
€ 391
Budapest
€ 352
Riga
€ 327
Bucharest
€ 321
Belgrade
€ 316
Sofia
€ 313
Kiev
€ 290
Minsk
€ 286
Podgorica
€ 246
Tirana
€ 239
Chisinau
€ 224
Pristina
€ 216
Skopje
€ 188
Sarajevo
€ 186
Average monthly rent without utilities.
Prices as at 13 September 2022 based on numbeo.com.
How quickly are the prices of rent of a 1-room flat rising? Example of Poland
In Poland, the highest rates for the rent of 1-room flat are actually not in Warsaw. The most expensive 1-room flats can be found at the seaside, in Gdańsk, costing PLN 2,577 on average. EUR 2,551 in Warsaw, and EUR 2,371 in Wrocław, per month.
The differences in the price of rent of a 1-room flat in Poland's largest cities are significant. In the city of Bydgoszcz, which is the least expensive in the ranking, it is currently a cost of PLN 1,480 a month, i.e. over PLN 1,000 less than in Gdańsk.
Today, the prices of renting a 1-room flat are over 40% higher than last year. Such is the case in Gdańsk, Cracow and Wrocław. The smallest year-on-year increase is seen in Szczecin (+22.7%) and Lublin (25.2%).
'Such high price changes on the apartment rental market can be explained by a number of factors. One of the causes of rising rates is the war between Russia and Ukraine. An inflow of refugees has increased demand for flats; on top of that, there is inflation, which in turn increases prices in many sectors of economy,' says Michał Ratajczak, expert from rankomat.pl.
Prices of rent of a 1-room flat in Poland's largest cities
City
July 2022
June 2021
Percentage change
Gdańsk
PLN 2,577
PLN 1,793
+43.7
Warsaw
PLN 2,551
PLN 1,941
+31.4
Wrocław
PLN 2,371
PLN 1,684
+40.8
Cracow
PLN 2,139
PLN 1,515
+41.1
Szczecin
PLN 1,946
PLN 1,585
+22.7
Lublin
PLN 1,864
PLN 1,489
+25.2
Poznań
PLN 1,775
PLN 1,332
+33.2
Łódź
PLN 1,677
PLN 1,227
+36.7
Katowice
PLN 1,577
PLN 1,203
+31.1
Bydgoszcz
PLN 1,480
PLN 1,223
+31.7
Average asking prices of rent of a flat up to 38 m2 based on bankier.pl.
Best insure a 1-room flat for rent using 2 policies
Renting a flat out to other tenants is a chance for many owners to maintain a stable source of income. For the other side of the rent, i.e. for tenants, such solution means living free from obligations towards bank on account of mortgage. The disadvantage is that monthly rate is often higher than a mortgage instalment; the advantage – mobility and freedom of changing location depending on the place of work and other factors.
Both the tenant and the landlord need to remember that careless use of real estate may easily lead to financial trouble, in case of a fire, flooding or burglary in the apartment.
The solution is a home insurance policy, or, even better, two policies. The tenant or the landlord should insure the walls and fixed elements of the 1-room flat against random accidents. If the flat is located on the ground floor, then also against flooding; if higher, it is a good idea to go for third party liability insurance in case of flooding the neighbours below.
The tenant should most of all insure their own home movables (electronic appliances, valuables, sport equipment) against random events and theft. With two separate insurance policies with a properly selected scope of coverage, you can avoid misunderstandings in case of any loss in the flat. The owner does not have to worry about the property, and the tenant protects their own items. The cost of each insurance policy starts from about PLN 100 a year.