Every city has its own culture, and that is often reflected in the architecture. It may affect the slope of the roofs and the materials used to build the buildings. However, not every city has its own unique contribution to residential construction. Here are the top cities with unique apartment designs.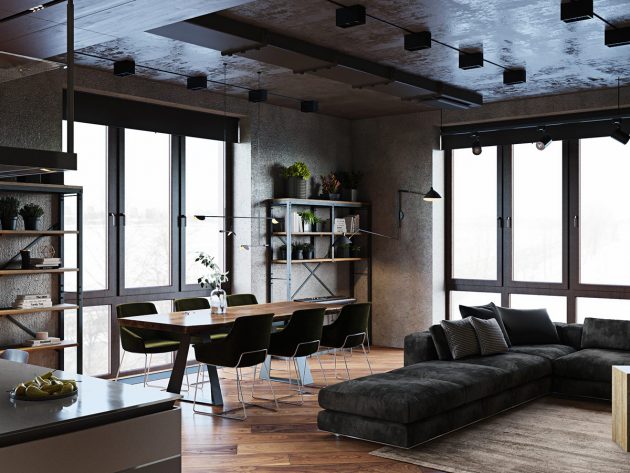 New York City, New York
New York City has been densely populated for years. This explains why the vast majority of residents have lived in apartments for more than a century. You can find conventional studio apartments and two-bedroom apartments here, though you'll pay several thousand dollars a month for the privilege of living in one. New York City wasn't unusual for offering single room occupancy apartments akin to living in a hotel with a shared bathroom for everyone on that floor.
New York City did pioneer luxury micro-apartments, also called micro-studios. These apartments fit everything from the kitchen to the bathroom to the bedroom in a unit of 200 to 300 square feet. They make up for the small space with large windows, tall ceilings, and more common space than the typical apartment building. They may have an on-site gym, roof deck, and community rooms. These tiny apartments are intended to solve the affordable housing crisis. Some of them are intended to maximize the profitability of buildings in popular areas. Then you rent a tiny apartment for 2,500 to 3,000 dollars a month while gaining access to amenities like concierge service and on-site security. In these cases, the apartments are filled with single residents willing to give up space for convenience. And they only come "home" to sleep.
New York is also unusual for the sheer number of co-ops, where you own a share of the building rather than renting an apartment. It is a condo where you'd actually own the unit itself.
Washington, DC
Washington, DC is notable for the sheer number of rowhomes. The row-home increases the density of housing relative to single family homes. That was ideal given the tight grid layout of the city from its inception. Townhomes also offer more privacy than apartments and condos, though you may hear neighbors through shared walls. Yet they contribute to the highly walkable neighborhoods. On the flipside, the generally desirable Washington DC area has a lot of protections in place for historic buildings like these townhomes. That prevents them from being replaced by 40 story apartment buildings, resulting in high rents across the DC area.
You can find Washington, DC apartments ranging from studio apartments to three-bedroom townhomes for rent.
While DC rowhomes tend to only have on-street parking, you have fair odds of ending up in a transit-connected neighborhood are high. Just make sure you're a short walk to the bus stop.
Santa Fe, New Mexico
You can find dental offices and apartment buildings in Santa Fe, New Mexico that resemble the pueblos that Native Americans built a thousand years ago. This style was later copied by the Spanish missions since the architectural style made use of abundant local materials and created relatively cool homes. This type of architecture is called the Pueblo Revival style or Santa Fe style. It dominates Santa Fe. It is common in New Mexico. And you'll rarely find it outside of the Southwest. At least Santa Fe gets credit for the architectural style is invented.
Most Santa Fe style buildings are single family homes with heavy doors, exposed ceiling beams and smooth walls. The walls might be made of mortar, concrete or stucco. But you can find apartment buildings and small multi-family complexes built in this style.