Congratulations! You have reached a milestone in the American dream! You are established enough to finally build your own home! You must be so excited! There are a lot of thoughts and considerations that should be taken into account when undergoing this amazing life change. You have worked hard to finally get to this point and you are going to do great. Keep reading to find out exactly what you need to do in order to plan, and execute this task properly.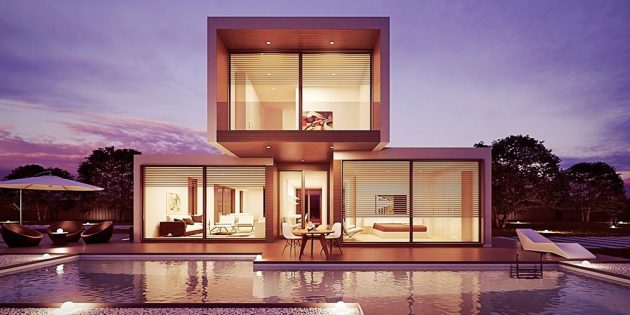 What Does This Mean For Your Life?
There are tons of sweet advantages to having your own home. You can wear what you want, eat what you want, and do what you want without your parents or roommates there telling you what to do, but just know that everything happens for a reason! You were able to afford this because you are responsible, accredited, and mature enough to be the boss of your own space. You know that not everything is peaches and creme. This new house is a big responsibility that is just going to encourage you to do better and make sure that you are on your A-Game. This is why your next move should be to incorporate a plan.
Why Is It Important To Have A Plan?
You are probably very busy and need to go about this with a painstaking approach. Well, believe it or not, there are beautiful house plans available online to help you and your team get this show on the road faster than you can say "Go." These sites are today's sophisticated approach to helping home builders get the best out of their home building experience so that it can be a beautiful memory.
Click here to browse a few of the house plans we love: https://www.monsterhouseplans.com/house-plans
What Will Your Plan Incorporate?
House plans are designed by professional designers and architects to give high-quality home sketches and ideas to those who need them. There is a huge variety of different home styles and types available for you to choose from. There are home models for varying price ranges, sizes, materials, and zoning rules. Here is a list of the different aspects that these home models include.
Number of rooms
Size of the home
Different floor planes
The number of bathrooms
The number of garages
The environment around the house
When you invest in a home plan you will save time and energy. You will also feel more confident about the home you are building as well.
Questions You Should Ask Yourself
Your home should be built on a solid foundation that makes sure to have your best interest. You should be considering every single thing that you need to live in complete comfort. Here are a few questions you should ask yourself when planning to build your home.
Why are you building this house? Are you retiring? Do you want to be closer to a good school system for your children? Is this a vacation home?
What type of design will your home have? Do you want your rooms to be seen or should there be more privacy?
What types of land is your house being built on? Will it need to be elevated because it is below sea level? Will there be a basement?
How many levels will your home have?
These are very important questions that should be carefully thought of so that your house can completely accommodate your needs.
You Should Be Overly Prepared
Your overall goal for building your new home should feel overly prepared. There is no overdoing it when deciding to build the home that you could potentially live in for the rest of your life. You want to wake up every morning feeling relaxed and assured that you designed your home to the best of your ability. This new home plan can help you to get things done and increase the fun in the long run.
Let's Build This Home!
So, don't hold back. Let your imagination run free! Your new home should be a direct reflection of you and all of the dedication that you put into building your life! You can incorporate stylish elements, handy appliances, scenery perks and more!