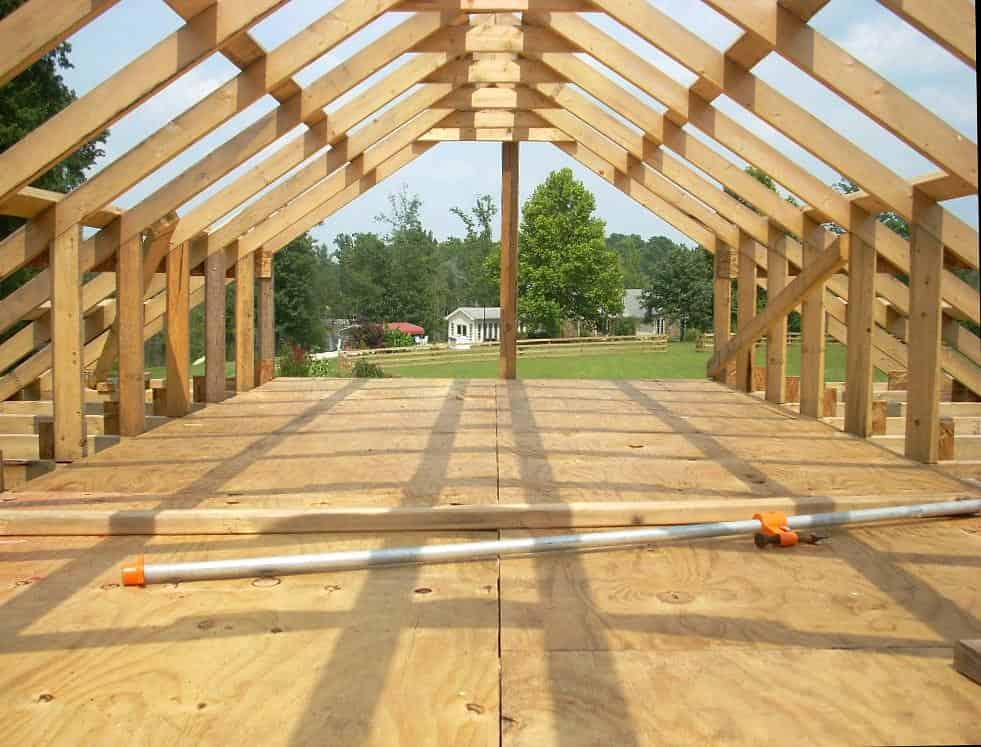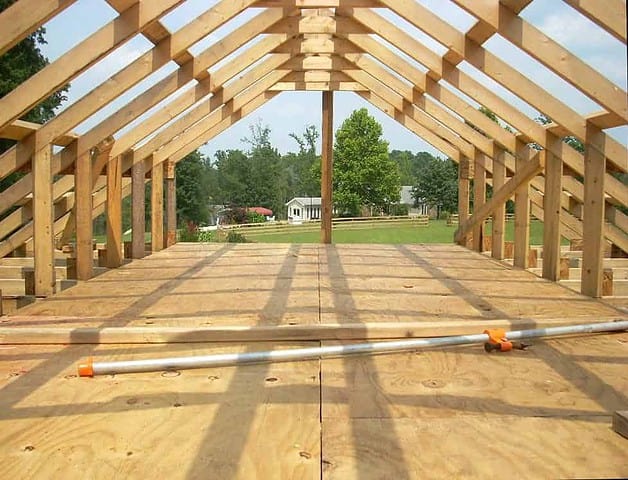 For an outdoor living area in a private house, the idea to build a roof over your deck is a very useful way to make the yard attractive and much more comfier. What can be a better way to create a shade to protect you from exhausting summer heat? But along with this reason for installing the roof, it has got many other functional uses:
Gives you additional square footage for living area that can serve you up to three seasons;
Keeping the bugs away on condition if combined with some anti-insect screens at the sides;
Makes the zone more cozy and increases the aesthetics of the place;
It makes your property uniquely stand out with design and planning which boosts its value on the market if you someday decide to sell the house.
Anyway, if you are already searching for the tips on how to build a roof over a deck, then you've, perhaps, thought about those advantages. But how to make this idea come true if you are just a beginner but, on the other hand, are reluctant to hire an expert roofer?
Don't worry because our guide will lead you through this process in the step-by-step guide. Yet, the first thing you should check out is whether your roof structure is able to support additional weight of the deck. For this, don't neglect your safety considerations and research the loading limit for roofs in your area. If you checked it and the location allows you to build an extra roof, start with the following steps.
5 Easy Steps to Build a Roof Over a Deck
1.Make a design plan + select the framing for rooftop deck
The deck space should not only be visually attractive but functional too. Think whether you want it to be used for plantings, micro gardening, or make an exotic pergola. If you plan to create a sitting area underneath, try to design it wisely so that drains, for example, wouldn't spoil this area with the sight of them. If you don't know yet what to start with, be free to call expert designers to make the area an enjoyment for years to come.
2.Decide on the rooftop deck framing.
Most private house owners pick wood framing, sleepers, or aluminium joists in this case. Wood framing is a popular option for those who are lucky to live in the dry climate and whose roof is not afraid of handling the weight of the real wood. Otherwise, aluminum joists will save the situation – they are lightweight, highly adjustable but might take more spendings than you expected.
3.Think about clearing and decking for the rooftop deck.
At this stage, we advise you to research as much as possible about the decking options – hardwood, softwood, and composite decking. While softwood could be a pretty popular variant, in most cases it is not very resilient to pressure and is likely to split or crash in the first year's time. Besides, materials like cedar are very costly as for a deck that won't serve you long. Hardwood decking is different – it is dense, long-enduring, and more high-performing. They allow good ventilation but everything depends on the structure and the space between the deck boards. We also recommend you to look at thicker and narrower deck boards in any of these options since they are more capable of letting the moist out and are generally more durable.
Some might also like polyvinyl materials which are tough and lighter than wooden decks. Another wighty reason for its crazy popularity is the ability to stop UV rays keeping the area cooler in summer.
4.Count the number of deck sheets.
Now, making the sheets fit with the rest of the houses' roof is challenging. You need to make sure that the sheets overlap since the contraction of the roof under certain temperatures is highly possible. But once you know you have no gaps, it's not the end.
5.Use self-tapping fasteners dipped in silicone.
At the stage of attaching the deck sheets to each other, this will be invaluable. Silicone edges of the screws will grant you the absence of leaks and make attaching smoother.
We hope that this five-step guide has found its use and has been an eye-opener for enthusiastic house owners and DIY admirers.