Now that you've built your dream home, it's time to decorate it. Finding the ideal furniture, wall designs, or lighting can be overwhelming, especially with the internet brimming with ideas. However, one reliable option is to hire an interior designer who can provide product design using 3D visualization services and rendering to present you with a precise image of the desired interior for your home.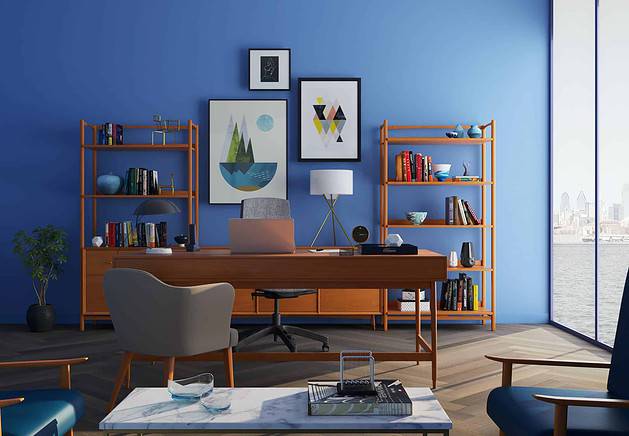 An interior designer may cost $100 to $200 per hour, but they can help save money by keeping you on budget and getting you trade discounts. Whether you want to hire an interior designer or looking to take on the task yourself, continue reading to understand the concept of 3D rendering and what benefits it offers.
What Is 3D Rendering?
3D Rendering allows you to visualize and bring objects, characters, or imaginary worlds to life by developing a tangible representation of it. It involves creating photorealistic 2D images from 3D models with specialized computer software.
People may use "3D Rendering" and "3D visualization" interchangeably, however, they are both entirely different. 3D visualization or 3D modeling is used to develop the working model of a product according to the client's preferences or needs. It contains the shape, materials, dimensions, colors, textures, colors, product's inner workings, and test results from usage simulations. You essentially create a three-dimensional image of an object through the 3D modeling process.
On the other hand, 3D Rendering is the final stage of the 3D visualization process that involves transforming a three-dimensional model into a two-dimensional visual file so you can see the product as it would appear in real life. This transformation is achieved by adding lights, shadows, and other natural elements to create such authentic representation. A company like Pterobyt can let you create custom designs and bring your products to life within your set budget.
Benefits in of 3D Rendering in Home Decor or Interior Design
Let's look at the benefits of using 3D Rendering.
1. Visualizing the Final Product
Whether you're an interior designer working with a client or someone wanting to design a room like an interior designer, you can use 3D renders to translate your visual concepts into understandable designs and jump right into the creative process.
The use of 3D renders provides clients with the exact image of the final outcome so they can make any necessary readjustments. You can easily share these images with clients online. It will also speed up the process of approval from the client.
2. Cost Benefit, Time Saving, and Visualizing change
Compared to high-quality digital photography, 3D rendering accomplishes similar results in less time. With digital photographs, recapturing the location or object from a different perspective would require a reshoot. However, 3D rendering allows digital change at a cheaper cost without demanding resources, whether it requires adding more props, depth, or changing shadows. You can also eliminate logistics issues, as you can create the right environment without having to invest in location, kit, or other props for successful shooting.
3. Communication and Collaboration
Communicating with your designer or client is the ideal approach for your project, so you can get clear feedback. With 3D rendering, clients easily identify any flaws, such as inaccurate measurements or surface imperfections, and fix them before embarking on the construction journey. Additionally, you can experiment with various colors, shapes, textures, and configurations and get multiple design options. With customization, you can accommodate your client's specific requirements, boosting client loyalty.
Endnote
Building a dream home is an exciting journey, however the real challenge comes with creating an interior that truly feels like home. This is where hiring an interior designer with 3D rendering specialization comes into play.
3D rendering has gained significant popularity in recent times because of its accuracy, precision, and having complete control over the project to satisfy both your and your client's needs. As the world continues to advance, make sure to embrace the advancements in the field of interior design.