Project: Alan-Voo Family House
Architects: Neil M. Denari Architects
Location: Los Angeles, California, USA
Area: 2,000 sq ft
Photographs by: Courtesy of Neil M. Denari Architects
Alan-Voo Family House by Neil M. Denari Architects
Neil M. Denari Architects have undertaken a renovation and extension project of the Alan-Voo Family House in Los Angeles, California. Their project consisted of extending the already existing home with about a 1,000 square feet of new space, which totals up to about 2,000 square feet combined with the existing building.
The renovation was necessary in order to reflect the creativity of the residents. Their careers are in the creative field and their home is now a part of their creative lifestyle.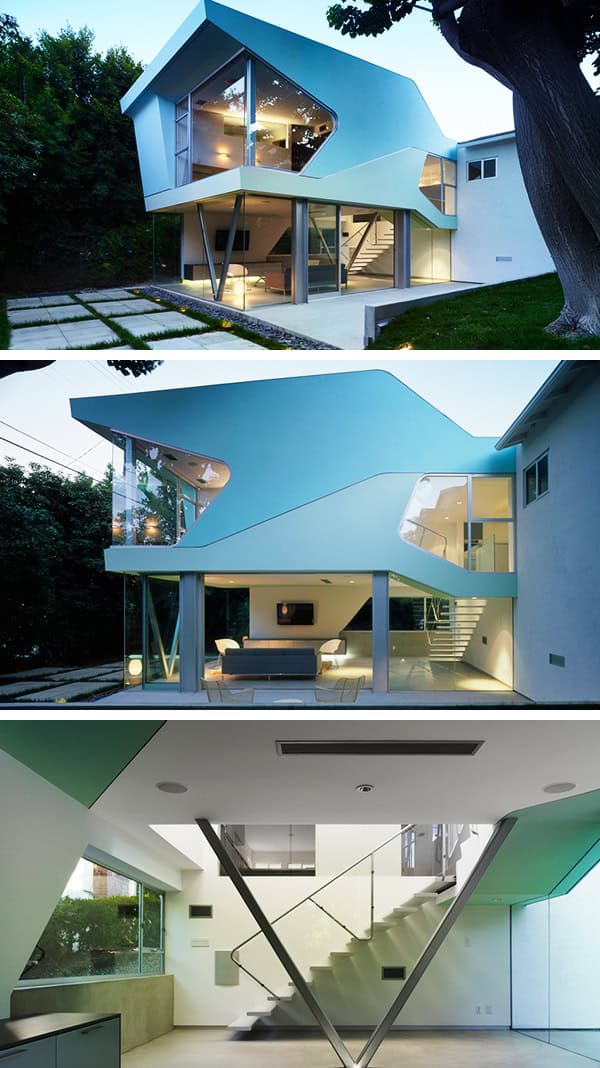 The clients for this house renovation / extension, a couple with three daughters, are a creative, democratic unit. The father directs film trailers, the mother is a graphic designer and illustrator, while the high school / middle school / elementary school aged daughters are all immersed in their own versions of their parents visual cultures. The family have asked that 1,000 sf be added to the site in addition to the existing 1,000 sf house.

The scheme leaves half of the house for the daughter's bedrooms and incorporates the other half plus new extensions in front and back into a public zone and a private bedroom for the parents. This strategy amounts to a new 16 ft wide linear house being inserted into the existing house. Multi-toned, bright colors accentuate the new pieces which suggest a graphic expression representative of the family's interests.