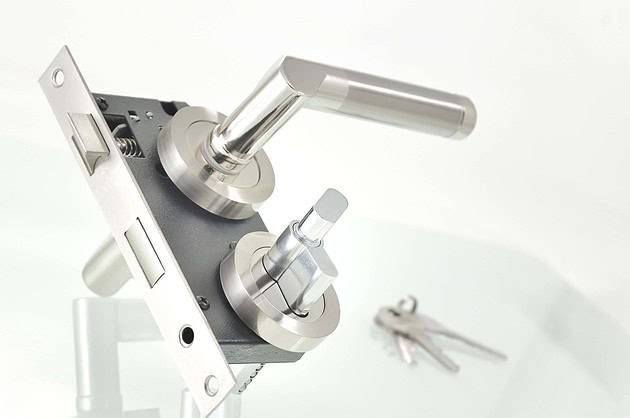 There are various locking systems for multiple industries and purposes. When you understand how the mechanism works, you'll find that it's the type of lock you want for your home as well. Cam locks are sturdy security hardware with a cylindrical body with an arm that rotates and unlocks with a key.
If you'd like to take advantage of its efficiency, here are various uses of cam locks that you can try to help keep your home safe:
1.For Doors And Windows
Doors and windows are entrances that you'd want to secure from trespassers. Sometimes, they are fitted with locks that are easy to break even outside. If homeowners employ multiple locking systems, it's a move that's repeatedly proven that you can never have too many of them, especially in high-crime areas.
Get a cam lock fitted at the handle of windows, the back or garage doors to lock them when you have to leave home. A waterproof cam lock is your best choice since it will be placed outside. Weather-proof ones are durable against the elements and will last longer.
2.For Wooden Furniture
Reading materials, cleaning agents, medications, or even valuable items require storage areas where you can easily access them but are away from the reach of children and pets. Wooden furniture may have built-in locks but is replaceable with cam locks if you refurbish old sets or create new ones.
Use cam locks as cabinet locks for their functionality, but also because they're providing security that no one can easily break. Cam locks also have a metallic finish that serves as a stylish contrast to wooden surfaces.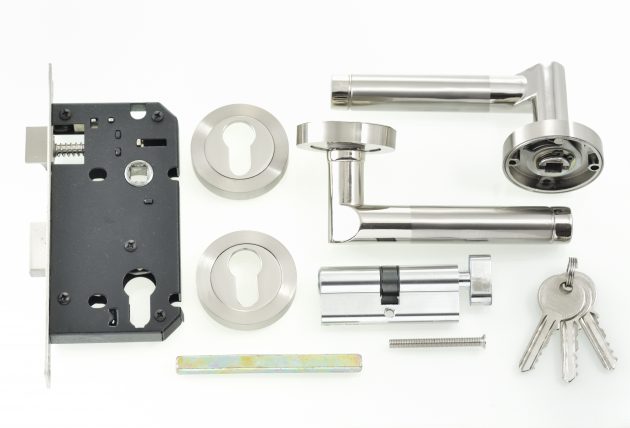 3.For Mailboxes
Mailboxes are set outdoors to make it easy for mail carriers to place their mail. But the problem with these boxes is that you have to leave them open throughout the day. That alone invites shady characters to peer into your mail to either steal information or take your packages away.
You can have your mailbox fitted with a water-resistant cam lock. Dedicated cam locks for mailboxes typically have nickel satin and stainless-steel finish with a 90˚ cam rotation and can be turned clockwise or counterclockwise. They are perfect for any weather for longevity.
4.For Garage Lockers
You may have lockers in your garage holding various tools and other items you don't want inside your home. As with any homeowner who values organization and security, you'd like to keep your devices secure, primarily if you work on cars, do gardening, or carpentry either as a livelihood or hobby.
Cam locks are also made for locker doors. These locks are very sturdy when affixed to metal because they are tough against continued use and environmental factors. If the lockers are outside near the pool or likely out of shade that it gets rained, waterproof cam locks will serve the purpose.
5.For Bicycle Lock
You or any member of your family might be keeping a bike as a primary way of transportation. Or it can also be a hobby to keep you fit. But bikes are also a luxury to other people, and they can be stolen if your lock is weak.
Get rid of your old locking system and use a cam lock. Cam locks make advanced locking systems for the prevention of your bike batteries being stolen. They also make better locks for drive mechanisms of e-bikes. You can ask for advice from bike shops about the type of cam lock that's best for your bike.
6.For Drawers
Whether for school or office supplies, kitchen utensils like knives, other tools, and drawers are the best storage areas. Drawers are staples for house storage, and they are suitable in any room because of their convenience. What's more, they may also serve as containment for sensitive personal information that must not get into the wrong hands. Drawers must be kept secure to prevent little children from getting injured.
Cam locks are popular for keeping drawers secure. The design of the cam lock is discreet. They can also be fitted in smaller and larger spaces. The mechanisms are hard to pry open, giving any thief a challenge. They cannot win if you change drawer locks right away.
In Conclusion
Cam locks are versatile locking systems that you can use in your home and other items that need sturdy locks. They have the kind of mechanism that is better suited to high-security applications. Different combinations mechanisms also allow you to unlock it without a key. So, if you want to secure your home, get a cam lock or two for efficient protection.