It's no secret that garage doors play a vital role in ensuring the security of your home. Whether you're looking to improve your home's curb appeal or you want to boost its overall protection, choosing a garage door shouldn't be taken lightly.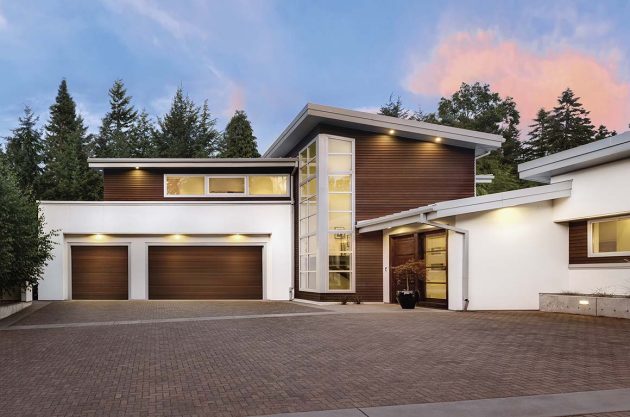 There are many different types and styles of garage doors which makes it challenging for you to pick the ideal for your home. Whether it's classic, traditional, or contemporary, various companies like Prestige Garage Doors offer a wide array of options that are customizable to your specification. However, there are tips you need to know that help you to identify the right garage door.
You need to look at a lot of things because you don't have to be only impressed by the design and colour of the garage door. But you should also consider its cost, usability and durability among other factors.
Here are the 4 best tips for choosing the right garage door you need to know;
1. Examine Your Climate
As much as you want to buy a garage door that looks beautiful, you need to first examine the climate of your place because this determines the material type of the garage door to be used. You have to choose a garage door material depending on the given climate in your geographical location. It will ensure that your garage door will withstand any type of weather.
There are various materials to choose from, including fibreglass, metal, and wood. Each material has its unique benefits and purposes. Therefore, it's vital to assess your needs before making any decisions.
For instance, fibreglass and metal tend to be more durable and if your place has unfavourable climatic conditions or high humidity, then these materials work best. This will ensure that your garage door won't rust or corrode easily. On the other hand, wood tends to be beautiful and adds glamour to your home but it isn't favourable in areas with wet climatic conditions as it tends to rot faster if exposed to water.
2. Your Home Architecture
You also need to consider the design of your home which helps you to determine the aesthetics your garage should have. Well, you can have your garage door customised to fit the design of your home with the help of the best garage door repair houston company.
Your garage door should follow a design language that complements your home's architecture. The garage door's style, shape, and colour should blend in with the rest of your house and the garage design itself. This also boosts the exterior design of your home and makes your exterior design project a success. Check the designs of your doors and windows plus their colours and materials used. Then use them to determine how your garage door should look like as it has to match with them.
3. Cost of Maintenance
Before going for a particular garage door, you need to consider its maintenance costs because it will need servicing by a professional garage repairing company over time. But it shouldn't cost you a fortune.
Some of its parts like the locks and springs tend to wear over time and need maintenance or fixing. So an ideal garage door should have low costs of repair and maintenance.
You should also ensure that the garage door can be fixed in case of any damage. This is because you can buy one that needs only replacement and can't be fixed in case of any damage which can be costly. Additionally, the warranty period is also a key factor to consider because it covers all the damages and malfunctions that may occur within that duration.
4. Ask the Experts
You can also inquire from some of the garage repair and installation companies about the best garage doors. They have a lot of expertise and many years of experience in the field.
So they are in a position to direct you to the best garage door for your home and the best place to buy it from. This helps you to get the best product as it is recommended by experts in the field who can also successfully fix it and teach you how to carefully handle it.
Choose the Right Garage Door
Get expert advice from the best garage door repair houston company and buy the right door for your garage. Let these professionals handle everything to ensure that your door is installed correctly and works effectively and safely. Seeking the help of professionals will keep you from unwanted safety hazards and inconveniences in the long run.