The garage is an often-overlooked part of your home. For many people it is simply a storage area, it's not convenient to park your car in the garage all the time. However, having a garage adds value to your home and, with the right approach, you can upgrade your garage and increase the value of your home further!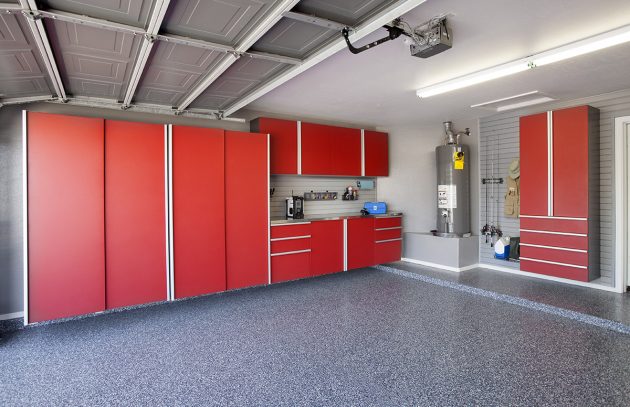 Use It
This may sound surprising but you can clear the space in your garage and use it. But, you don't want to use it for your own vehicle. Instead, check out parking Sydney CBD and list your garage space for rent.
There are plenty of people looking to save money on their parking and your garage can help them to do that. In the process, you'll earn a little extra income. More importantly, if you're looking to sell your home you'll be selling a home with a small income, which makes it more attractive and more valuable to many potential buyers.
Link to The House
If your garage is attached to your home and you don't currently have a linking door then it's time you invested in one. Linking makes it convenient to park your car and walk into your home. But, it also makes the garage more part of the house, allowing you to use the space as an extra room if necessary.
This adds value and makes your home more appealing.
Change the Garage Door
People like things to be as simple and easy as possible. It's time to eliminate your old garage door and replace it with an electronic one. There are plenty to choose from, you're sure to find one that fits your budget and the style of your home.
An electric garage door can be opened from the car, making the garage easier to use and, again, your house more desirable. It also improves security for your vehicle and can lower our car insurance premiums.
Decorate
Most garages are bland concrete floors with bare walls. They don't feel like your space. But, you can easily add an epoxy flooring and finish the walls properly, in the same way, you would any room in your home.
This will make the garage more attractive, more useable, and increase the value of your home;
Insulate
Insulating a garage means it takes less to heat it. This may not seem important for a space where you only keep your car. However, if the garage is attached then this will also help to keep the heat in your home, reducing the cost of your energy bills.
In addition, the space is more useable, something that will be appreciated by anyone looking to purchase your home.
In many cases increasing the value of your home through altering the garage only applies when you're selling your home as it makes it more attractive to potential buyers. But, the above adjustments can also help you to make the most of the space you have available. That's a valuable bonus to your home.