At the end of a long day, do you look forward to retreating to your bedroom and getting away from the world? Sure, a master bedroom is used to sleep, get ready for your day, and maybe finish last-minute work–but you may find this space to be lackluster.
We're going to look at what you can do to create a unique and relaxing master bedroom that you won't want to leave and desire to return to. Keep reading for tips on how to achieve this look!
Calming Colors
Whether you are looking to paint your bedroom or simply add to the existing color scheme, you should choose colors that are known to be psychologically calming. These are typically colors in the blue or green family.
With that said, you may hate blue and green and much prefer reds or yellows. If this is the case, opt for light colors for your walls (think white, light grey, or cream) and use your preferred colors as accents in the form of wall art or decorative books.
Should you choose to paint your room, the light grey and white scheme is on trend. However, to incorporate some of the blues and greens, you may choose to have an accent wall or use blackout curtains in one of these calming colors.
Overdecorating is Akin to Clutter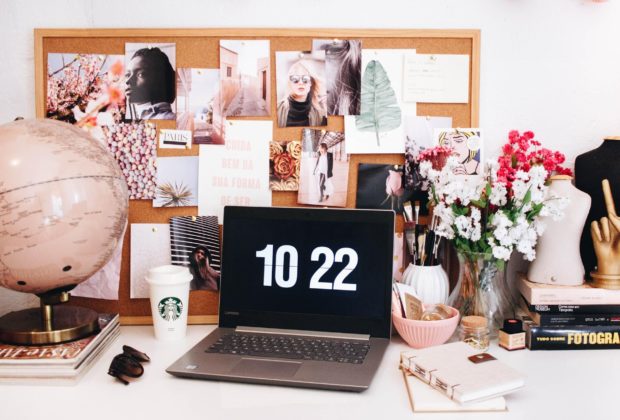 Photo by Ella Jardim on Unsplash
It has been proven that cluttered rooms can be anxiety-inducing and can cause restlessness. To avoid this, avoid displaying knick-knacks, numerous photos, and meaningless wall art.
Instead, opt for one or two framed photos and no trinkets. If you wish to include wall art, choose a painting or canvas print that you love to look at and brings you joy. Bonus points if the art features calming colors!
In addition to keeping a clutter-free master suite, you also need to keep it mess-free. This means tossing dirty clothes into the hamper, putting away clean items, and placing shoes in the closet.
Remember that you won't properly relax in a dirty room. Each week, take time to dust and sweep or vacuum. Also, try to get into the habit of straightening your bed each morning as a made bed is more inviting when you are ready to retire for the night.
Bedding Choices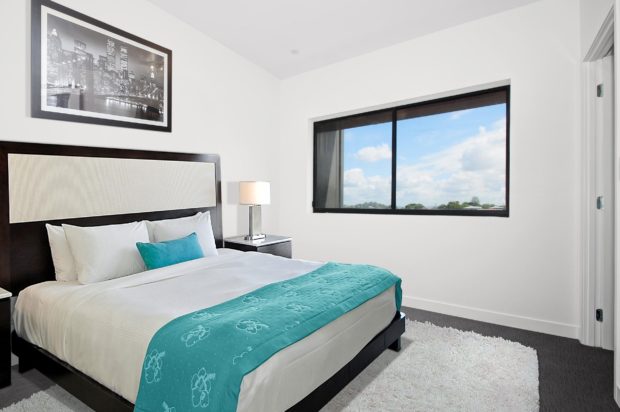 Photo by Steven Ungermann on Unsplash
Some people have multiple sets of sheets while others have one set that is washed and returned to the bed immediately. Whatever the case, if your bed linens are older than 6-8 years, you likely need new ones.
The old adage, 'cheap isn't good and good isn't cheap' applies to purchasing new bed sheets. You will likely spend a fair amount of money on linens that will last for multiple years, resist pilling, and be comfortable to sleep on.
High thread count cotton sheets are an excellent choice, however, consider the other fabrics on the market. A favorite material for sheets is bamboo. It is an eco-friendly choice and will keep you cool as you sleep. The fabric is extremely soft and will last for years if cared for properly.
When considering your sheets, avoid busy patterns or overly bright colors. Again, if you prefer more intense colors, look for hues that are in the same family but are subdued. For example, if you love the color red, consider a darker option like maroon–or on the lighter side, pink.
While you are choosing bed linens, take a look at comforters and duvets. While it is really easy to buy a 'bed in a bag,' this option is often the least comfortable. Opting for a duvet and duvet cover will mean that you have the ability to change the look of the room as you please, but ultimately always have a soft, warm cover to sleep with.
To continue the process of designing a retreat-style master suite, you should again look for comforters or duvet covers that are solid in color. Solid colors with small details will offer a clean, crisp look, similar to the luxury feel of a hotel.
Your Mattress
If you've stayed in hotel rooms, you probably have noticed that each mattress is a bit different and you may have had the best (or worse) night's sleep. This may have led you to a vow of eventually purchasing that brand or avoiding it at all costs.
Unfortunately, your current mattress might be the reason you aren't falling asleep quickly or sleeping soundly through the night. This could mean that it is time to buy a new one, or possibly consider a mattress topper if a new bed is not in your budget.
Before making that decision though, make sure to research all of your options. Don't rule out online mattress companies due to the fear or disliking your purchase and don't assume that purchasing from your favorite store is in your best interest.
The best mattress for you is the one you find comfortable and fits within your budget!
The Nose Knows
When choosing laundry detergent, perfume, body wash or candles, there is something to be said about a signature, relaxing scent. For the bedroom, opt for scents that are known to promote relaxation and aid with sleep.
These scents include lavender, chamomile, vanilla, sandalwood, and jasmine. Whether you choose a single smell or a combination, is up to you!
Your Masterpiece, Your Master Suite
If you choose to follow these tips when designing your master suite, you will surely end up with a bedroom you love and always want to return to. It is important that you keep in mind that these tips should be used as a guide–they aren't hard and fast rules.
The ultimate goal is for you to design a bedroom in which you can relax and enjoy spending time. For you, this may mean a little bit of organized chaos or multiple photos of your loved ones. Whatever your case is, just be sure that you love the final result!