Interior design is held with deep love in our society. The materials that we touch, impact our mood. Anything that touches our skin will give immediate sensory stimulation, so anything that's coarse, will cause more friction and uneasiness on our bodies. Anything that is soft and makes us feel warm and wrapped up nicely, will get a more positive response. A room that is bright will seem more inviting yet, we know we're kind of exposed to the outside and any prying eyes. A room that is darker, seems more private and feels like a haven. Interior design has many aspects that affect our mood, which is why the question must be asked. Why isn't there more soul in our homes?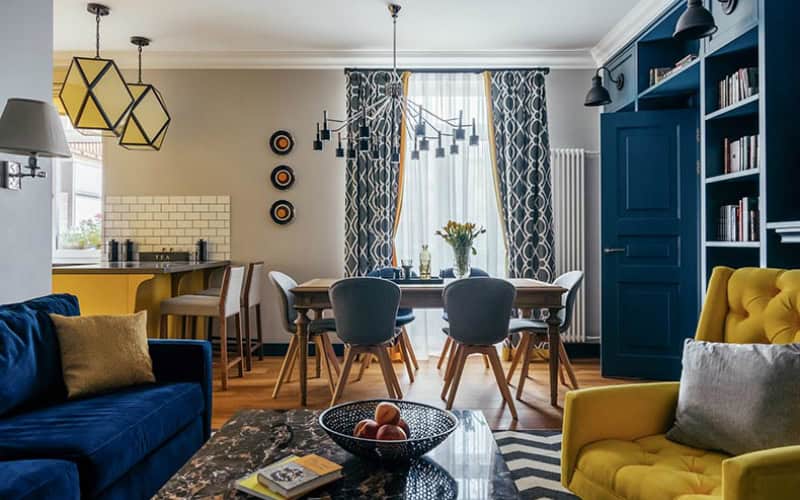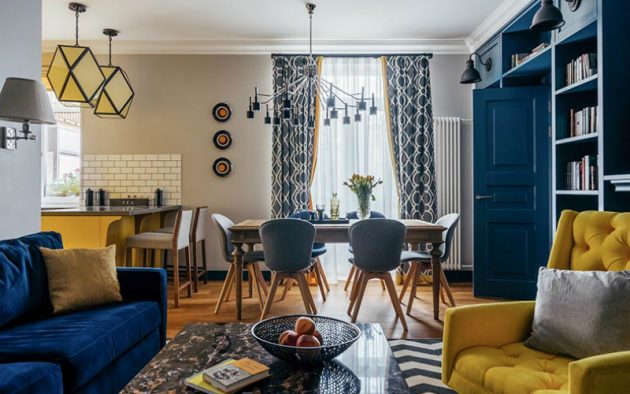 What a home with a soul means
No one would look down upon you if you are the type of person who follows trends. You read interior design magazines, read online articles, and keep an eye on what looks great in the contemporary home. However, there will come a time when you will be faced with the stark reality of, being at odds with your own home. In some areas, it will look and feel the opposite of your personality. You will realize that you're simply doing what others say looks good, rather than expressing who you are. This is what a home that is lacking soul, will be.
On the other hand, a home with a soul will have your own artwork hanging on the walls. It will have materials that you morally agree with, such as hemp and ethically-sourced fabrics. Your rooms will be pained in whatever color you and your family like, not the stale pale neutrals that every other home design magazine supports. It will also have things that speak about your life experiences, but this is a complicated topic to understand and get right. Here's what your home should have if you want it to feel more like you.
Draw your inner heart
Hanging artwork is coming back with a passion. So many homeowners see the value of having paintings and drawings on their walls, to complement their style because it's something for guests to look at. They can explore, study, and observe the paintings that you choose, and it will tell them a lot about who you are. They say a picture can speak a thousand words, and that is without exception in your home too.
However, wall art is becoming very popular too. It came from the need to make toddlers and babies comfortable in their own bedrooms, by themselves. Kiddie drawings, such as owls, teddy bears, and smiling stars, have always made an appearance in children's bedrooms and bathrooms. But now, homeowners are creating wall art for the living room, hallways, foyer, etc. The walls are less plain and the artwork encompasses the room, creating a stronger sense of emotion and expression. It's also great for storytelling and styling. For example, your hallway and staircase can have a forest background wall art, while your upstairs, slowly shifts to clouds and stars to signify the change in elevation.
Textures that liven the senses
A home should be comfortable, but it should also be stimulating. A home can become boring when all your textures feel the same. It would be far better to have materials that are both comfortable but make your skin feel alive.
That is why natural materials are making a huge comeback. It's not just about sheer quality, but also, how they are woven, spun, and created. Wool has different grades of quality. Common wool can be found in casual items around the home, such as a dishcloth or a towel. However, fine wool is found in area rugs, cushion covers, carpets, and throws. Explore the different grades of wool, matching your items with the grades you want them to be. A shabby but chic wool area rug feels amazing on your feet. The curly woolen balls massage and soothe the soles of your feet.
Meanwhile, a fine Merino wool or Scottish Highland wool throw would be excellent for nights out on the patio, in winter or the fall. The quality of cotton is measured in thread count The higher the thread count, the more refined it is. You should have a pillowcase that is no less than 1,000 in thread count. It will have just enough bounce to it, but it will feel soft on your cheeks. This is great for those with sensitive skin.
However, you should also explore stone materials that feel amazing to the palms of your hands. Marble is very smooth and should be used for your island counter. Sandstone is great for patio flooring as with the heat, it becomes softer and more flexible. This would be great for children who love to run around barefoot in spring and summer.
The hidden heart
In many homes, the reading nook is a blessing. It gives anyone the opportunity to enter into a world of their own, undisturbed and out of sight. It can be part of another room, such as your bedroom or dining area. However, the truest hidden heart is a lounge room.
The history of the lounge room is quaint and very interesting. It became a staple in the Early-Modern era, with many homes in France, England, Prussia, Italy, and Portugal taking a liking to have a room that was purely for relaxing during the day. It soon became a competition among these nations, to see who could have the most splendor and grandeur in the lounge room interior.
You should dedicate an entire room to lounging. This is where you have a lot of space to walk around, a drinks cabinet, a sound system to play music, reading chairs, coffee tables, and plenty of plants and flowers. You may not have any such room, then see if you can build one by extending a part of your home. Trust us, it will be well worth it!
A pathway to the stars
Why don't we stroll in our gardens at midnight? The great philosophers of the world, aristocrats, politicians, and artists did. It gives us time to be truly alone, not fearful of the watchful eyes of your neighbors or anyone else for that matter. But for your garden to become a safe haven to the stars at night, you need to consult with a lighting design expert.
Contact a professional lighting company for residential electrical services and they will design you a lighting spectacle that will be safe yet beautiful. They specialize in the most modern lighting solutions, detailing how your garden will look before they set to work and giving you maximum brightness for the lowest cost. Whatever kind of plans you have, give them to a team of experts who know all about shadows, tree lighting, pathway lamps, and more.
Your garden could become a place where you can enjoy life, both during the day and during the night, if you have a great lighting design. Putting lights at key points in your garden will draw your attention to them while you're taking a stroll. One flowerbed can have a different sort of spacious lighting while a vegetable patch can have lamps that shine in all directions.
A space for all living creatures
There's something about a 'living' home that makes us feel like we're in good company. That's why plants should be a staple in your home. They not only add to your interior design with their luscious green tones, but they make the air fresher and cleaner.
A snake plant would be brilliant for a side table or a corner window sill. The way the leaves wrap around each other at the base then seperate to create an upward spiral is very stylish in a natural way. The lime green stripes on the edges of the leaves, are a great break from the dark green tone and make it more appealing for a dining room as well.
A gentler plant is the pothos. Tall but slender stems, with flat and slim leaves, it's a more delicate plant, suited for patios and kitchen window sills. These plants can grow up to 10 feet high, making them great for your living room when they're a bit older.
If you want a bit more of a daring plant, try the dracaena because it's dark sprouting and pointy leaves have a touch of spookiness to them. This is the type of plant you'd hear about in a 'dark house on the hill' book. A secluded garden where supposedly, ghouls and goblins roam. It's got a light green stripe in the center of each leaf and a dark stem. It adds personality and can express more about your taste than a piece of artwork might do.
It's difficult to create a home that reflects who you really are. But start off with hanging up some paintings or drawings, of the things you love. You should also try adhesive wall art, so it can encompass an entire floor or room.