History is the witness regarding how architecture has stood as the most obvious reflection of a society. It has its own story to tell, passing from different civilizations to values and success. Various cities make use of the architecture in the form of historical monuments which speak volumes about the people who have inhabited various centuries back. Similarly, in the current era buildings and other architectural sites are the perfect reflection of how modern day research has created these masterpieces. Yes, it couldn't be possible without proper insights on the aspects of psychology and environment. It is true that architecture has a pleasant effect on people where the modern approach has rightly created a much needed, pleasant and desired change.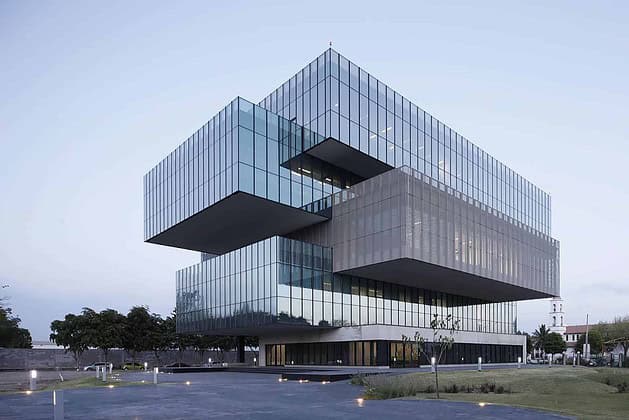 Architecture adds to your productivity level
Do you know the kind of ambience employees work is greatly related to their productivity level? Yes, the layout can have a potential difference which can directly relate towards contributing to the mood, health and gives the reason for enhanced performance. While the research has a proven fact that employees who have a well-designed space to work are less likely to take sick leaves and have a far more focused approach towards their professional requirements.
How great does it feel to enter a building or premises which just feel perfect? Besides pleasing to the eyes, it uplifts your mood and in terms pleasantly affects your subconscious level. Buildings which carefully take in consideration the aspect of nature creates relaxing and engaging times for the inhabitants where fluid-painting.com can act as the best reflection. Yes, it has potential to uplift your mood, thanks to the creative, researched and mind-blowing ideas which can be best seen to believe. It is this emotional aspect which essays the role of experienced architects who have years of undeniable and proven experience and can systematically create a masterpiece which can truly attain the level of 'perfection'.
Beauty and design has a pivotal role to play
How often do you feel mesmerized and captivated while flipping the pages of the architectural blueprints? Well, an enchanting design isn't limited to the books. The beauty of premises isn't just calculated in terms of its aesthetic value, but the kind of positivity it evokes, which equally matters as well. It is important to document your architecture plan. It is the beauty which creates an unparalleled level of happiness as these are the traits of a successful architecture.
Technology enhances the role of architecture
Technology has certainly changed the way for architecture. Currently, there is no dearth of global data, research and the ease with which one can develop communication with anyone and everyone across the world. Architects are now in a position to take on the projects which don't have to be closer to them. Yes, they can even guide on the ones which belong to different countries or continents. Similarly, it creates and includes a wide list of ideas and suggestions from those belonging to different nooks and corners. Hence, it adds to the vast level of experts and their ideas and suggestions are welcomed which pleasantly influence a project, while considering more view points.
Technology has eased the drafting process
Likewise, Technology has added to the way drafts and modeling is done. It augurs well to invite and create shapes which may be of a complex nature by creating a medium of conveying information, like never before. We can now create designs at a far less time and the precision level has gone way up now, mainly because technology has given us easy and happy times like never before.
Architecture and its future impact
Architecture will continue to positively impact the generations, but in the process it is important to understand and know the value of human relationships with regards to the built environment. For example, buildings need to be constructed in line which can effectively showcase its stiff resistance to natural calamities, like earthquakes, equally matters, as it has been a source of concern these days, across the world.
It is said that 'Home is where the heart is'. Likewise, enhance your emotional aspect and understanding where 'beauty in design' is important to "successful" architecture. This aspect opens a plethora of ways for people to feel connected while ensuring a peaceful mind in the process as well. Hence, it is akin which creates wellness and enhances the health of humans.
Quite like the aesthetic beauty which the flora and fauna creates and they mesmerize humans. , similarly we are quite attached to the architectural beauty as we are easily drawn to things which please our eyes.This is where beauty has direct connection to the happiness which we 'experience' and 'feel' and there is no denying about the same. This is where architectural masterpieces have immense charisma in them which is hard to be resisted or overlooked.