Choosing the right flooring can be overwhelming, especially if you need to consider different factors. It's ideal to find the appropriate flooring for each room instead of relying on a single option for your entire home.
Some of these factors include your budget, the purpose of the room, and your needs. For instance, an individual living alone may need something different from someone who wants family-friendly flooring.
Today's homeowners have access to many flooring options online. The bottom line is to opt for high-quality flooring that will be worth the investment at the end of the day. That said, let's take a look at the pros and cons of each flooring option.
1.Wood flooring
This type of flooring has been in existent for centuries. According to Floors Direct, many homeowners prefer hardwood because of its natural feel and durability. Woods such as oak and cherry have become favorite options. The common styles of wood flooring include prefinished boards, planks, and parquet.
Wood flooring is perfect for several interior design schemes, making it quite versatile. Wood flooring tends to warp when exposed to moisture over time, so avoid installing it in high moisture areas. Constant exposure to UV rays will also lead to fading.
As time goes on, you can stain or paint it for an updated look. Although the initial investment of wood flooring can be expensive, it will help you boost your property value significantly.
It's not surprising that eco-conscious consumers are gravitating towards more sustainable options. Check for the Forest Stewardship Council (FSC) mark as you shop for wood flooring. Buying reclaimed is a smart way to save money and adopt green living.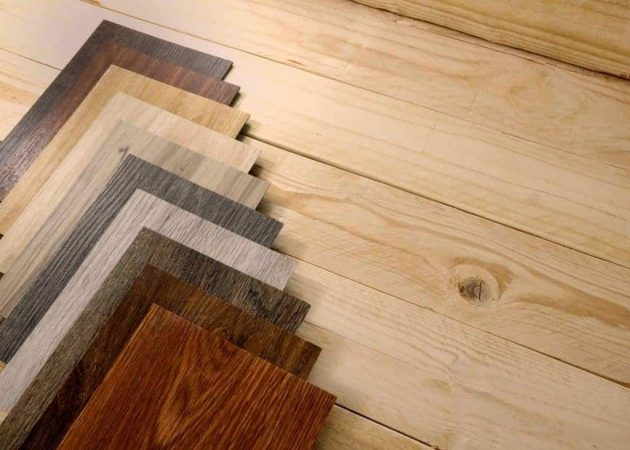 2.Laminate flooring
Laminate flooring is a common option among homeowners on a budget. This flooring has its pros and cons too. It's easy to install and comes with anti-scratching properties. This family-friendly flooring can withstand heavy traffic.
Laminate flooring is designed to hold up well to stains, scratches, and dents. You only need to install it over your existing floor.
Nevertheless, it cannot handle heavy moisture and can become slippery when wet. In case you eventually settle for this option, ensure that you purchase high-quality materials and install them properly.
The best thing is to replace it once it wears down because you can't refinish it like some flooring options.
3.Vinyl flooring
Vinyl flooring often comes in different forms, such as planks, sheets, and tiles. It's easy to get the most out of your investment with vinyl flooring. Vinyl's underfoot is softer than tile flooring.
Since it's non-porous, it's suitable for the bathroom, basement, and kitchen. Settle for thick vinyl if you're planning to install it in a high-traffic area.
Apart from mimicking the look of wood, vinyl flooring can also mirror stone or glass flooring. Vinyl flooring has a shorter lifespan, and it's difficult to repair.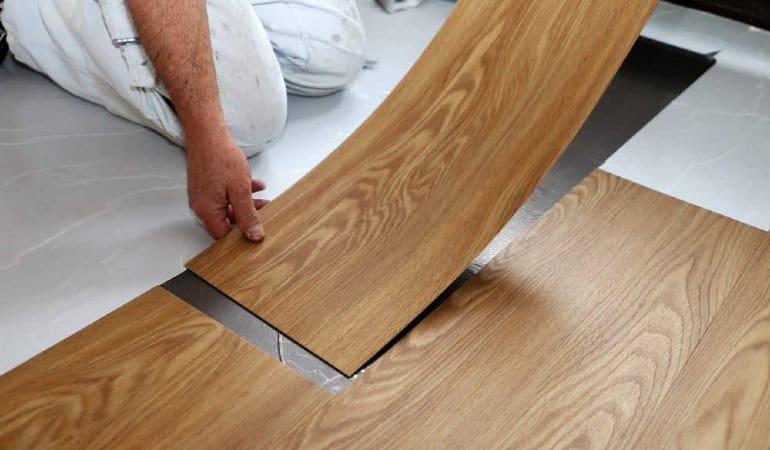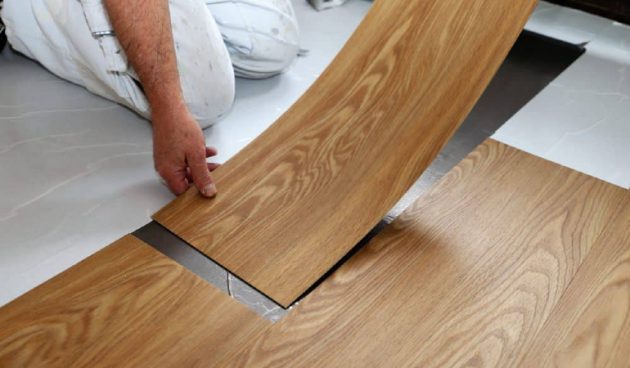 4.Porcelain flooring
Porcelain flooring is a different variety of ceramic tiles. What makes it stand out is that it's waterproof and resilient than regular tiles, making it an ideal choice for both the interiors and exteriors of your home.
Installing porcelain flooring is stressful and time-consuming, so it's better to leave it to professionals. More so, it may not fit your budget if you're trying to save money.