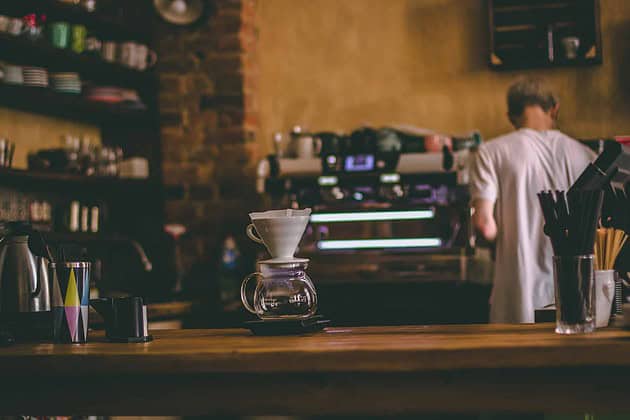 Putting up a coffee shop is a challenging task. From finding the perfect location to understanding legal requirements, a lot of work goes into it. But with good planning, you can start and run a successful coffee shop. One of the vital components of the planning process is to design your shop. You can't just throw furniture and fixtures in the shop. Creating a vibrant atmosphere that will make your customers feel welcome is a must.
Don't know when to start? Here are some essential things to keep in mind when designing your coffee shop:
Placement of Equipment
Equipment placement is one of the most important things you need to consider when designing your coffee shop. It includes all the necessary items like coffee machines, blenders, grinders, and other coffee-making items. Make sure that these items are organized so it's easy for your staff to use them efficiently.
It's also best to choose equipment that matches the overall design of your coffee shop. For instance, buy a sleek espresso machine if you want to create a modern and minimalist atmosphere in the shop. On the other hand, buy more classic-looking coffee machines if you prefer an old-school vibe for your cafe.
You can go to different coffee shop equipment suppliers to compare the available choices. Or, if you want convenience, you can check out and buy coffee machines online. It's hassle-free and usually offers better deals.
Lighting
Lighting plays an essential role in setting the atmosphere in the shop. You need to ensure that you have enough lighting fixtures installed that provide adequate illumination and match the overall design of your shop. Depending on your coffee shop's look, feel, and atmosphere, consider using LED lights, pendant lights, or chandeliers for a more elegant and classic feel.
You can also add some accent lights to highlight specific areas in the coffee shop and make it more visually appealing. For instance, you can install a spotlight on a wall art or display shelf. It will draw your customers' attention to the desired item and create an inviting atmosphere.
Furniture
Furniture is the first thing your customers will see when they enter the shop. Choosing comfortable, stylish furniture that fits your coffee shop's overall design is essential. Choose sofas, armchairs, or bar stools that are sleek yet cozy for a modern vibe. For a classic feel, go for wooden tables and chairs with thick cushions that provide comfort and style.
When buying furniture, you also need to consider its size. Make sure that it fits the space in your shop without overcrowding it. You don't want your customers to feel cramped or uncomfortable due to lack of space. Additionally, make sure that you plan for any additional furniture you may need in the future as your business grows.
Decor and Accessories
The decor and accessories of your coffee shop will give it more life and personality. You can use wall art, plants, bookshelves, and even vintage items to create a unique atmosphere in the shop.
Additionally, install shelves or racks where you can display merchandise such as mugs, t-shirts, and other coffee-related items. It will make your shop more inviting and give your customers something fascinating to look at while they enjoy their cup of coffee.
Other accessories you can consider adding to your shop are a chalkboard menu, vintage signs, and even a mini library. These items will make the atmosphere of your shop more attractive and can also add some character to it. Your customers will surely appreciate the effort you put into creating a unique environment in your coffee shop. You might even gain more loyal customers as a result.
Theme
Every good business has a theme or concept that differentiates it from its competitors. When planning your coffee shop, decide what kind of theme or concept you want it to have. It can be anything from a modern cafe with minimalist decor and furniture to a classic coffee shop with vintage items and artwork.
Your theme should be consistent throughout your shop, from the design of the space and furniture to the decor and accessories. It will give your customers a sense of familiarity and make them feel more comfortable. Additionally, it can also help to create a unique atmosphere that will draw in people and make them come back for more. That's something that no other coffee shop can offer.
Final Thoughts
Running a coffee shop takes a lot of hard work and planning. But with the right design and atmosphere, you can turn non-coffee lovers into coffee enthusiasts and ensure that your shop stands out from the competition.
Get creative, choose a theme for your shop, find the perfect furniture and design pieces, and add some attractive accessories. Your customers are sure to love it! You might even get some regulars who come back every day just for their daily dose of coffee. Good luck.